---
INTRODUCTION: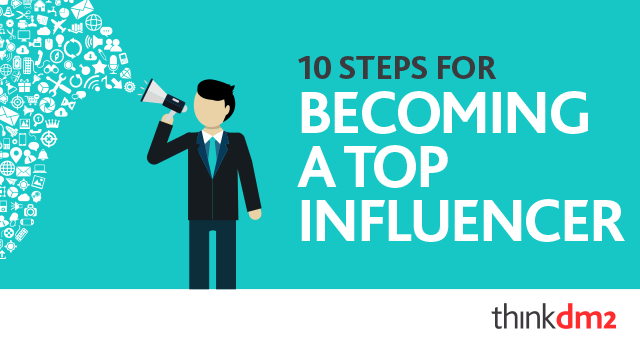 Looking to be known as a leader within your industry but unsure of how to make it happen? Here are some tips on how to move to the front of the herd! Whether you're B2B or B2C the best way to leave a lasting impression on your clients is to provide them with a sense that you know what you're talking about. Within this post you'll find some tips on staying ahead of the curve and why it is important to do so.
---
1.Stop chest pounding!
Nothing irritates readers more than being drawn into a blog simply to read a post about how a company's service is SO incredible. If you want clients to trust you, take a step back from selling. Aim for providing useful industry-related content 80% of the time, and self-promoting content 20%.

2.Be at the forefront.
Becoming an established influencer means constantly updating your readers with the latest and greatest information. Your audience expects you to know exactly what is going on in your industry in real-time. It is hard to stay on top of the latest trends so help yourself out by subscribing to industry blogs, follow other influencers on social media and most importantly subscribe to industry related news sites.

3.Break the latest news to your readers first.
Once you've established yourself as an influencer you may find that your readers are relying on you for their industry related news. Building up a steady list of contacts and references can help you be the first to break news which will help your followers see you as an industry leader.

4.Find your expertise.
The truth is it is always easier being a big fish in a small pond. Finding your one area that you can speak to better than anyone else will help you develop a loyal following. Once you've established yourself as a thought leader you can always branch our and generalize if that tickles your fancy.

5.Optimize your content for high-profile keywords.
It is easy to get lost in a sea of blogs which is why ranking for industry-related keywords is not only important for driving traffic but for building your influence. It's a bit difficult to build a following if they can't find you. Ranking highly for coveted industry terms will boost your reputation as a leader in your field.

6.Plan to promote your content.
Creating content is not enough. Having a plan in place for distributing content is crucial. Whether it is from your LinkedIn or a cultivated email list it's crucial that you have a plan in place. Studies have shown that the best days to distribute content tend to be Tuesdays and Thursdays. Switching up the days your posting content or even the time can help you with your open rate.

7.Promote relevant content.
Promoting your own content is great, but a smart influencer knows they are not the gatekeeper of all information. Sharing excellent content will show that you truly care about providing your readers with the very best information. Plus, if you are sharing someone else's content they may share yours opening you up to even more readers.
8.Write an ebook
Writing a book allows you to showcase content without the typical character restrictions of a blog post. While an average blog post should range between 400-600 an ebook does not follow the same guidelines. An ebook can work well to share your knowledge with your audience in a new exciting format.

9.Set up keyword alerts.
As I mentioned earlier influencers should be the first to know what's happening in the industry. A great way to stay ahead of the curb is to set up Google Alerts for a variety of important keywords that relevant to your specialty or industry.

10.Hold webinars or seminars.
No matter who you are targeting whether it be CIO or a CEO, people love being offered free stuff. Offering free live events gives you a chance to share your knowledge in an intimate setting. It's also a great way to build up your email list - and that list will be invaluable as you work to build up your authority and influence.
---
CONCLUSION:
Still a little unsure on how to get your brand moving in the right direction? We're here to help! Check out our latest branding ebook for even more inforomation on how to push your brand forward. Thinkdm2 is a digital branding agency that helps take businesses, big and small, to new heights. Download our most recent e-book on branding and see if your organization has what it takes to successfully market their brand.