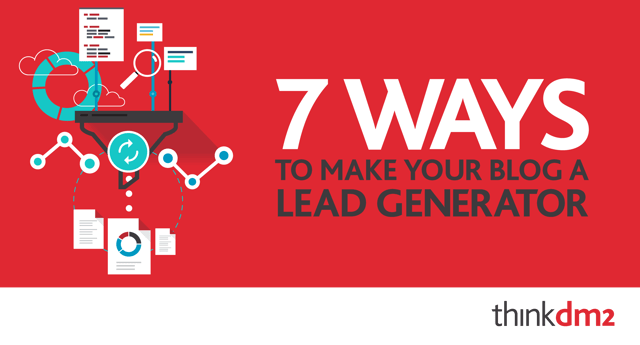 Are your blog posts generating the leads that you want? If so, well done! If you find that your blog needs some tweaking in order to gain more traction from readers and optimize the content to their fullest potential, there are simple ways to make blogging worth your while. According to Hubspot, blogging proves to be the #1 method for inbound marketers to increase traffic.
Here are 7 Ways to Optimize Every Blog Post for your Company:
Choose Your Audience (Buyer Persona)
Before taking the time to write thought provoking content, figure out the specific buyer persona that would read it. If you're curious about creating the perfect buyer persona, review last week's post: "How to Create The Perfect Buyer Persona for Content Marketing." Your company likely has several "ideal buyers" that your blog post can be targeted to. Once you've decided on your audience, make sure you hit their main pain points and communicate ways that your company can solve their problems. Demonstrate that you're a better value than the competition.
Find A Long-Tail Keyword
The most strategic way to optimize your blog is to find specific long-tail keywords. If you can recall, "a long-tail keyword is a very targeted search phrase that contains 3 or more words." To find the right keywords, you might need to do some keyword research and use analytic tools to find the most most effective long-tail keywords to add to your post. If you use the right long-tail keywords that fits with your blog topic, you are able to maximize your inbound marketing ROI.
Include Hyperlinks to Internal Websites
Keep in mind before posting your blog, to include some internal links back to your website to ensure your post has a steady stream of inbound links. Including external links to other viable trustworthy content is also constructive way to boost your organic search optimization for your company and rank higher in search engine results pages.
Utilize White Space
By creating a visually appealing blog post, visitors are able to focus on the content rather than the clutter. Increasing white space guides readers through your text by framing and highlighting the content. Along with creating viable whitespace through the blog post, bold subheadings and introduce bullet points that are easy to read.
Insert Captivating Call-To-Action
Always include a call-to-action that offers to relevant content that a visitor has to just read after your post by offering free content such as a free e-book, white paper, case study, etc. This step has the power to increase readership, lead generation, conversions, and help your reader enter the sales pipeline.
Include Social Sharing Buttons
One of the most important aspects to optimize lead generation for a blog post is the use of social sharing. This will enable you to boost social traffic, and increase the rates at which your articles are shared. Some of the most important social media platforms for inbound marketing lead generation are LinkedIn, Facebook, Twitter, Google+.
Review The Results
Define your end goals before implementing new blog optimization strategies. Review your results to see what's working for your company and if the conversion rates are a result of a well positioned blog post with all the elements essential for lead generation.
A good blog isn't half as good if it doesn't include all the elements for lead generation. Your blog is a great place to create trust with your buyers by keeping readers interested, coming back for more, and hopefully curious enough to browse all of the things your company has to offer. Start with these 7 elements to see what's working and what can be improved upon to make the most out of blog optimization for lead generation.
Want to generate more leads? Check out our free e-book to learn 30 tips for generating quality leads!