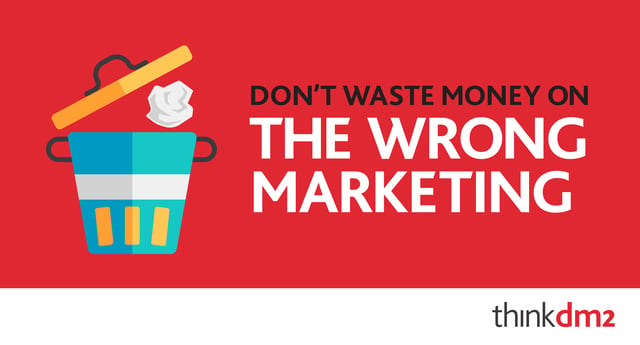 I just read an article in the WSJ about how RadioShack filed for bankruptcy last year. The accountants priced physical assets at about $170 million and the intangible assets of brand and customer data at $26.2 million.
What I read in AdAge made these figures disconcerting: "According to Kantar Media, RadioShack spent $88 million on measured media in 2012. For the first nine months of 2013, the company spent $42.8 million on measured media."
Where did all that money go? Millions went into TV commercials, but if they were keeping up with trends, a lot of that money would have been saved and the marketing energy would have been invested in inbound. Douglas Eldridge from RevenueRiver summed up the issue when he wrote: "In digital marketing, if you are not looking forward then you are already behind. We have to assume that everything that is relevant today will be obsolete in six months."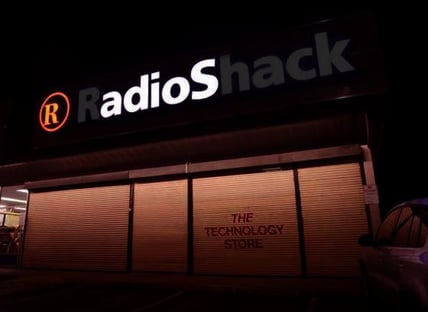 AdioS, amigo
It appears RadioShack wasn't following this code. If you look at their website now, there is a well-organized and visually digestible "How To" page, but as Eldridge points out, a year ago their blog was dilapidated, hard to get to, and too rarely updated. He writes that "this isn't just unprofessional, it shows that they just gave up."
The worst part about their failure to stay up-to-date is that the brand was perfect for inbound marketing. It would have been easy for RadioShack to put together content; their success came from catering to people who want to learn how to build things themselves.
RadioShack missed their chance to stay up with current trends and broke their promise of distinction to us. RadioShack was the place to go for DIY electronics—they had the equipment and the knowledge. People aren't going to spend a day driving around town anymore, going to different stores and asking employees questions. They do their research online first, and then go to the store. RadioShack wasn't there for us when we wanted information online, so we weren't there for them when we wanted to buy electronics.
People don't care anymore if you can show them a product or a commercial that seems great. Information is currency, and the forum is online. The more knowledge you have and share in an accessible way, the more people will value your brand and your product.
We have been marketing to B2B technology brands for over 25 years across various mediums— traditional, digital, social, strategic, and inbound marketing. Take a look at our e-book on branding and read what makes up a great branding strategy.