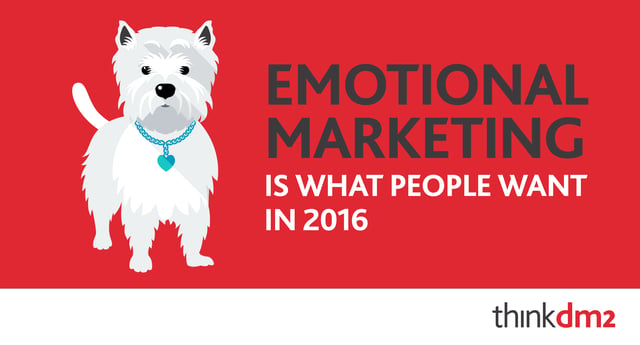 As Hubspot points out, many advertisers focused on funny and sarcastic campaigns in the 1990's and 2000's because those campaigns felt fresh. After twenty years, though, they are getting old; ads with emotional appeals, like Android's Friends Furever ad, topped the list for social media shares in 2015.
Part of what makes emotionally rich marketing better than a sarcastic or cheaply funny advertisement is the way it appeals to human needs. The Friends Furever ad appeals to a human need for companionship, rather than appealing to negativity or fear as a sarcastic ad does.
One marketing campaign I really like that captures this idea is for the Subaru Impreza; it covers a spectrum of emotions. It features a guy going on a road trip with his dog, which we learn is a mission to cross items off the dog's bucket list.
The commercial is funny, heartwarming, and sad, which makes it stand out from car commercials that typically promote a simple brand positioning concept like tough, luxurious, or family-friendly. On top of that, this commercial is not afraid of reality. We see the realities of mortality, but we also see the realities of friendship.
The commercial fills a void in an industry full of fear and aggression—the auto industry is full of ads focusing on toughness, defending you from threats on the road, or luxury cars with overly poised drivers.
I think that emotional marketing will gain potency during 2016 partly because it is election season. Every candidate is trying to address threats, and every candidate is a threat to at least one section of the country. People are tired of the fake poise and aggression of politicians, so using these techniques in a car ad certainly won't be convincing. Compassion is scarce, which means that it is valuable.
You can apply this strategy to any field. Look at the marketing trends in your industry, and listen to the biggest discussions that are happening around you. They correlate, and I argue that they affect each other. Build your brand as a response to these ideas, and it will earn value.
Download our FREE e-book and read about what goes into making a great brand.