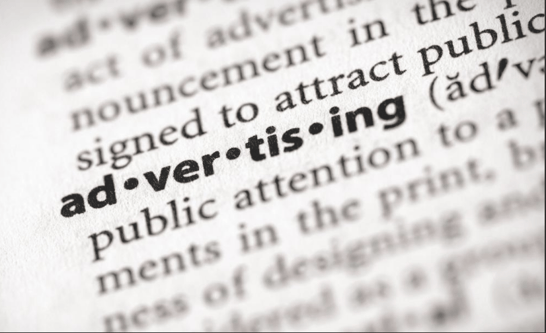 Want to target your ideal customers at the right time? Want to conveniently be placed in front of prospective clients instead of being pushed away by ad-blockers?
If you are looking to take your content marketing strategy one step further, you NEED to be aware of both Native Content and Native Advertising.
Understanding the Difference
People often will interchangeably use the terms "Native Content" and "Native Advertising," but the truth is that they are NOT the same. As a matter of fact, content marketing institute says they are VERY different, and we agree.
"If you pay for placement of valuable, relevant content in a format similar to the third-party site, it's native advertising. If you don't pay for placement, the content is not advertising."
Native Content is great for marketing in a social media environment. Algorithms from the social media platforms control where your content is seen based on the viewers and searches being made.
Native Advertising uses the concept of "pay-to-play." Businesses pay for their content & advertisements to be strategically placed outside of their existing media channels in order to obtain new leads.
You Get What You Pay For
Native Advertising can be more effective, and that is because you are paying for it. As a matter of fact, here is an ad that was found when searching "How to lower my insurance rates?"
Example of a Native Advertisement: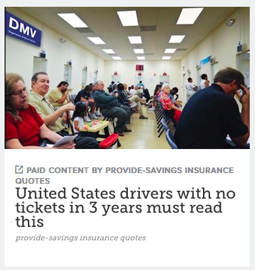 Paying for your content to be natively distributed can increase lead generation because you are literally paying to be placed in digital environments that can relate back to your brand. If funds aren't an issue, paying for your content to be placed in the same environment as YOUR potential leads can be extremely beneficial for your organization.
Typical Struggles Your Business Is Facing
Marketers are often put to the test when it comes down to publishing their content in the right place. The task to create the Native Content is the first step, but according to emarketer.com, 23% of marketers claim they can adequately track ROI based on this marketing technique.
The algorithms set in place for social media platforms will deliver your content, but is it effectual? By creating content for a particular audience, then posting it on the best-fitting social media provider, you would hope that lead generation will reach an all-time high.
Unfortunately, as soon as you click the "post" button, it is left to the social media service to post your material efficiently. Yes, it can help generate leads, but calculating your ROI and how effective your posted content was may become more difficult as opposed to Native advertising.
Here at thinkdm2, we are professionals in the digital marketing industry. We want to make sure your business is executing an effective content strategy. In one of our recent posts, we talk about how to build an effective CTA. Check it out HERE and learn another way to generate more leads!