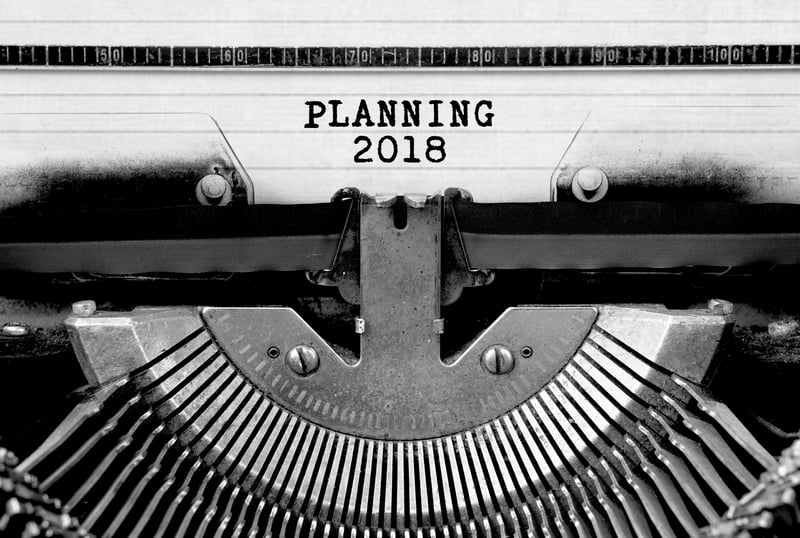 image credit: Mohd KhairilX/shutterstock.com
As the year comes to an end, it's time to focus on new marketing strategies for 2018. With less focus on branded content and a push toward video and applications, b2b's will need to adapt to new content marketing tactics. A recent report shows that 89% of b2b marketers are making use of content marketing for lead generation, so we've compiled a list of the hottest content marketing trends to look out for in 2018.
Educate audiences with video, not just text
Blogging plays a big role in b2b content marketing, but in 2018 there will be a stronger push toward video content. Your audience is looking for quick, digestible content, which is why it's no surprise HubSpot is predicting roughly 48% of marketers will adopt a video strategy in 2018.

Analytics can also keep track of how long a user is spending watching a video, which sections they are focusing on the most, and which parts they skip over. This will help you get an idea of which content your viewers are more engaged with.
To stay on top early on, videos that provide educational value are best to start with, rather than trying to begin with story-based videos.


Original content will draw more attention than branding
Naturally, you want to build up your brand with your content marketing. However, not every new visitor is going to want to read about your business's brand. Using sponsored posts and advertisements for your brand are not going to be as useful.
Education is a key ingredient; your audience wants to learn meaningful solutions to their problems, and your content should promote this idea. When measuring your content's success in engaging prospects, some content marketing tools to look into include:
Google Analytics: helps generate custom reports that track lead conversion rates.

Kissmetrics: an intelligence tool that gives real-time visitor activity data.

Promo: uses stock music and clips to create videos with a professional look.

Third-Party distribution is doing more harm than good
When working with a third-party platform, such as social media channels like Twitter, it's possible that the platform may change rules and policies. This can have an affect on the content you wish to publish.
Direct communication for b2b's is becoming a growing trend. Meeting in-person at an event, such as a trade show, or making an email campaign is a step toward building a stronger relationship with your audience.
A growing email list is important, because it's an easy way to communicate and keep leads up to date with your latest content. Investing in automation tools for your email will go a long way toward ensuring leads are always engaged with new updates.


Looking ahead, 2018 is shaping up to be another big year for b2b marketers, and the rise of original content will be a key to success. Is your business's content marketing losing momentum? Check out one of our recent blog posts and learn how to build a strong content marketing strategy.