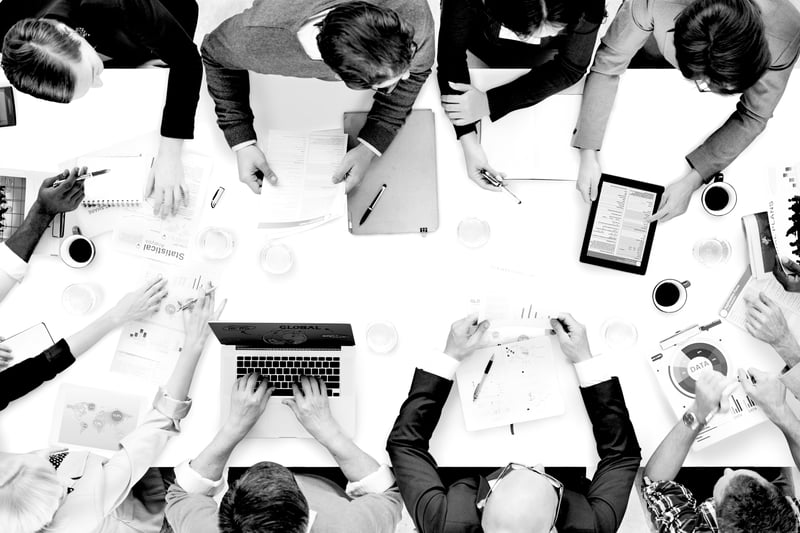 The video-chatting capabilities of Skype for Business, sharing opportunities of WebEx, and simplicity of GoToMeeting are great ways to work collectively in and away from the office, but there are other B2B collaboration platforms you may want to consider.
The market for information sharing/video conferencing software has expanded significantly over the recent years. Since there are so many available options, we picked out 2 collaboration platforms for technology businesses that we found interesting, and different.
1. Google's Jamboard
This device is a business tool that essentially replaces the traditional whiteboard. The Jamboard is a B2B technological advancement that is sure to change the way people collectively participate in meetings, sales pitches; all while bringing ideas to the table.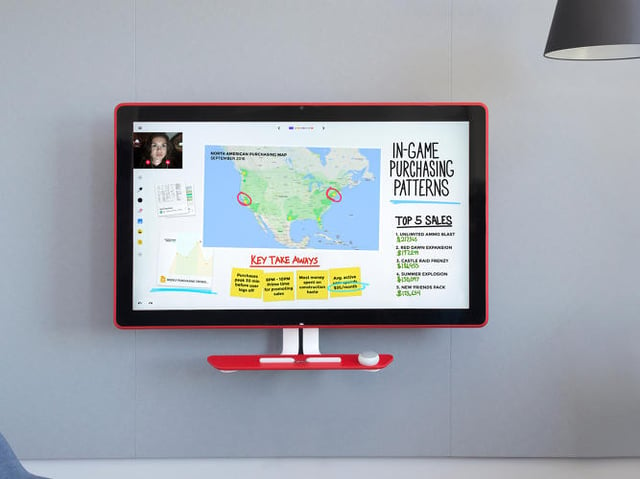 As seen above, it is a touch-enabled screen that connects with just a power cord. This next-gen white board gives you the power to search the web and even take screenshots anywhere, anytime. Jamboard also allows you to bring ideas to the board at your convenience in and outside of the office, making edits and idea creation a breeze. Connect with other Jamboards, use Google cloud services and change the way your organization collaborates.
This collaboration platform for B2B businesses is an upgrade from that whiteboard full of sticky notes. The Jamboard is a step into the future.


2. Highfive
Highfive is a collaboration platform that mashes Wrkbench and Skype for Business into one convenient tool. It acknowledges the importance of video-conferencing while allowing your clients and co-workers to share their content. Highfive makes B2B digital meetings a breeze.
The Highfive platform was created with superior video and audio in mind. Including a camera with a built-in mic and speakers, this digital conferencing company takes B2B collaboration to new heights. After you install the easy-to-assemble the device, use their program to collaborate together; clearly and efficiently.

This 2-in-1 platform is compatible with any Wi-Fi network and is capable of connecting to any internet-enabled device. This platform provides a smart way for businesses to share computer screens while hosting a crystal clear audio/visual display with your clients and partners.


We're not sure if these B2B technologies will be able to unseat the industry leading collaboration platforms, but they are worth checking out. And check out our blog to read more about innovations in the world of technology in business.