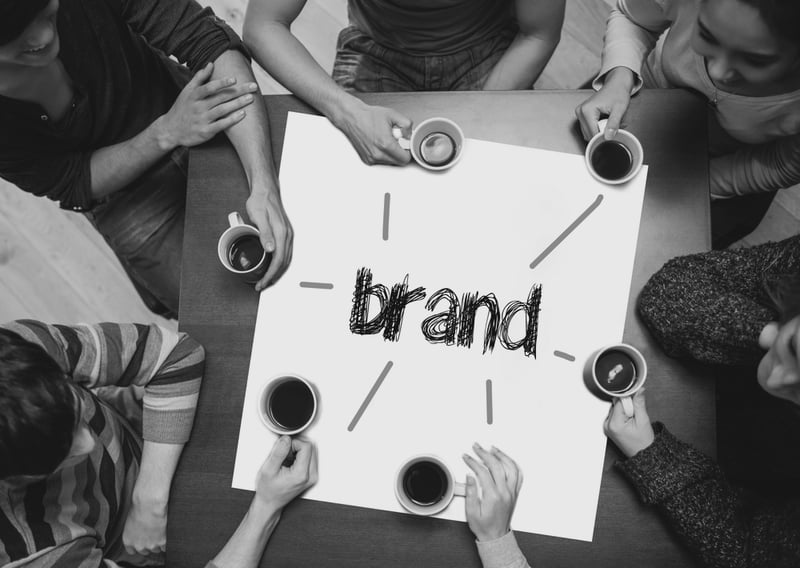 image credit: wavebreakmedia/shutterstock.com
Sometimes all it takes is a little inspiration to get your marketing company on the right track with its branding. Looking at popular, famous brand positioning statements is an excellent place to start inspiring your branding strategy. First, you may be asking yourself, "what is a brand positioning statement?" It's a detailed description of your company's service and its target market; it helps you align your marketing strategy with your company's branding.
With that said, let's analyze two brand positioning statements that will help inspire your marketing company.
Apple's Golden Circle Framework. Asking Why, How, and What
We'll take any opportunity we can to discuss Apple's fantastic brand positioning and strategy. Apple's branding is built on the idea of simplicity—and yes, this is a defining characteristic of thinkdm2 as well! You don't typically see Apple focus on pricing for their devices and services, at least not as much as many other tech companies. Instead, they are far more concerned with sharing creative, inspiring experiences to their audience.
Many businesses today—including several in the marketing industry—rely too heavily on the "what" of their brand rather than the "how" and "why." Don't worry, we all have different branding challenges to overcome! For inspiration, Apple's golden circle framework might be just what you need. This framework is best defined as the following:
Start with Why. Why does your business exist?

Address the "how." How can your business fulfill its core belief?

Finally, what will your business do to accomplish this?
In your brand positioning statement, it's not enough to tell your audience what your company can offer to them. You need to attract customers and prospects through appealing to their own beliefs and ideals—emotional resonance can't be stressed enough in branding.


HubSpot's Inbound Methodology. Give Marketers the Tools to Grow better
HubSpot has defined the term "inbound" for a number of marketers over the years, with over 68,000+ customers using their services. In an effort to provide customers with the ability to grow their businesses, HubSpot offers an endless supply of marketing and sales tools—and updates happen quite frequently. Even their mission statement specifies the importance of building customer relations; growing businesses with inbound best practices is HubSpot's greatest strength.
So what can your marketing company learn from HubSpot?
Regardless of whether your company is focused on b2c or b2b, applying even the most basic principles of inbound marketing is beneficial. Your customers and clients look to you for guidance—for help with everyday challenges and pain points in their industry. Analyze your current brand positioning statement to see whether or not it accomplishes at least one of the following:
Empower your audience to choose your brand over competitors. This doesn't mean spouting a bunch of statements about how "wonderful" your company's services are. Connect with your audience on an emotional level and, above all, be human!

Explain how your brand has helped others before. Personal stories have a much greater impact that statistics alone.

Provide a reason why your company does what it does. This connects back to the importance of building an emotional connection.
If your brand positioning is too centered around your company and not its impact on your customers or clients, this will likely reflect in your marketing strategy as well. It may sound cliche, but you really do need to think about the customer. Assess your marketing company's brand positioning statement and how it builds upon some of the ideas proposed in this blog. Additionally, you might even find more companies to look to for inspiration!

If you're looking for more strategies from thinkdm2, you can check out the rest of our blog or download our Branding Truth or Dare eBook. Thinkdm2 is a New Jersey digital marketing agency that specializes in branding and website design for b2b companies in the SaaS and professional services industries.