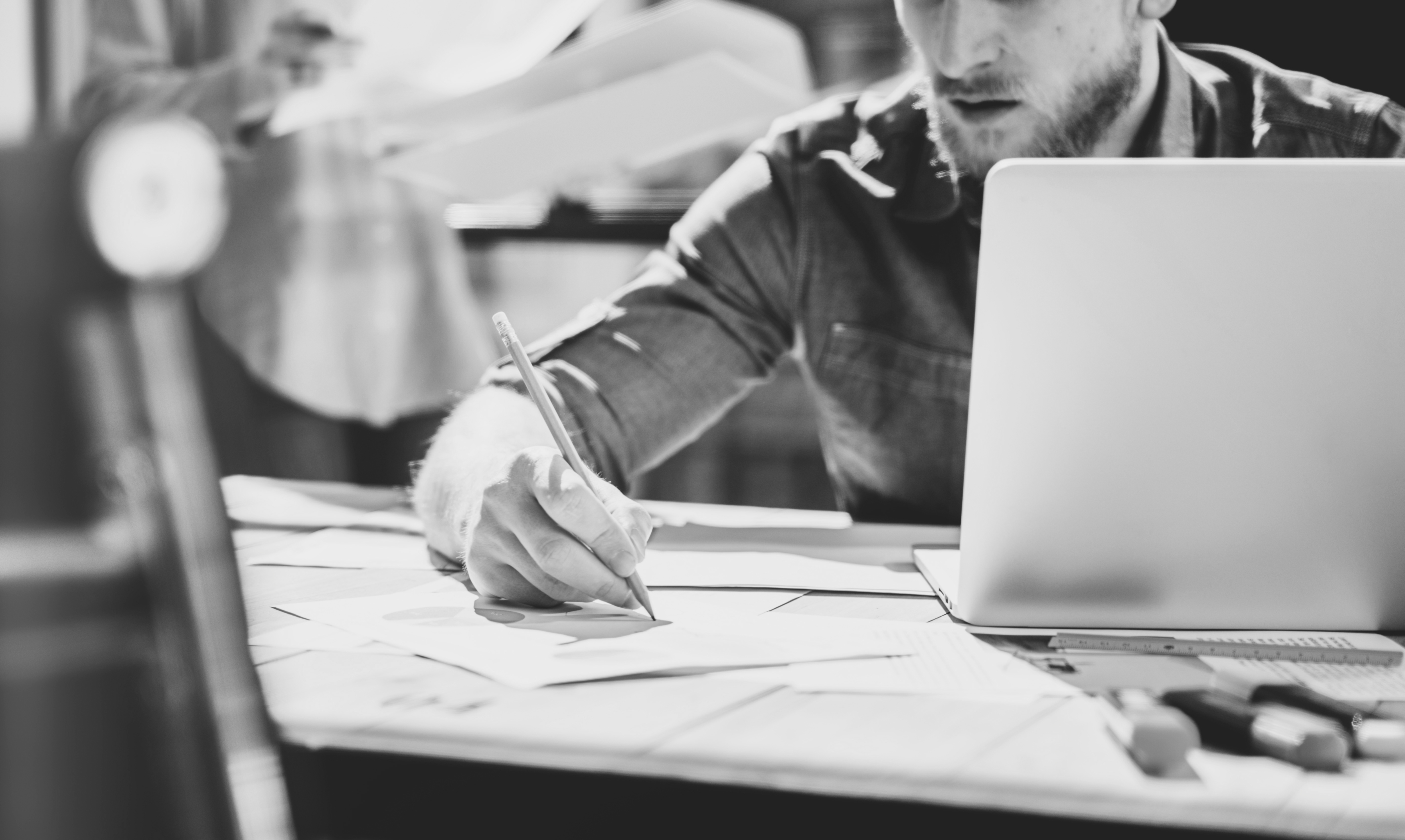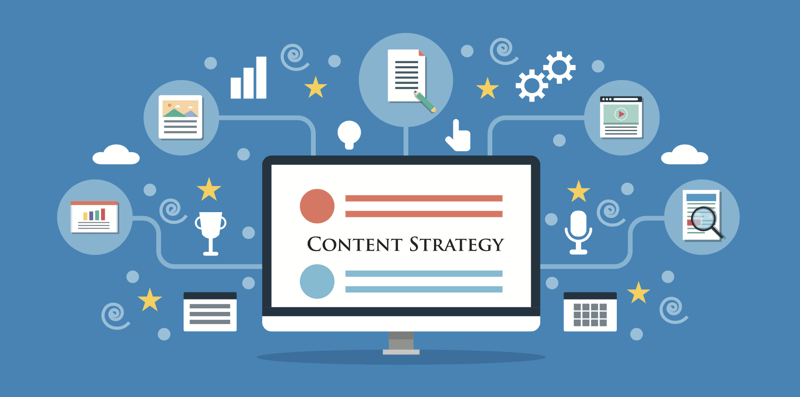 image credit: g/Sammby/shutterstock.com
Content is everywhere. Exposure to content is unavoidable, which is why it is necessary that your company has a strong content marketing strategy. A successful content marketing strategy can increase conversions, improve brand awareness, boost revenues, and establish your company as an industry leader. Attracting new clients and educating the audience will result in this successful and powerful strategy.
When it comes to forming a strategy that is right for your brand, it can be difficult and take some tries to get it right. Here is a guide to make the process of creating a content strategy easier! Keep reading to learn more!
1. what is content marketing?
Content marketing is the creation and distribution of engaging content that provides educational information and value to your audience. It helps to build awareness for your brand and show your audience what you have to offer.
2. Types of content marketing
There are many different formats of content, and selecting those that best represent your company is key! Some examples of content formats include:
Blogs: blogs are a great way to educate and inform your audience while always gaining new audiences and spreading awareness for your brand. Anyone involved with the company can write a blog, resulting in content with many different viewpoints and ideas.
Podcasts: Podcasts are a good way to reach a busy audience who might not have time to read content or watch videos, but can listen to the podcast while doing other things, like driving, cooking, or other daily tasks. Podcasts are used to address the daily problems our target audience faces and to then provide solutions to these problems, or provide examples of how your company has the tools to solve their problems.
Videos: Videos are a content format that is commonly overlooked. Videos can provide demonstrations, information, and real examples to your clients. As phone cameras are continuously improving, you do not need any fancy and expensive technology, but you can film a video right on your phone! Videos are good for distributing your continent in various places, meaning they can gain many more views. You can have it on your website, on youtube, or on social media platforms as well.
Email Newsletters: Email newsletters are great for focusing on a specific topic and sparking the audience's interest. A helpful strategy for newsletters is to connect your content with education and value, rather than trying to sell something to your audience. The sales pitch is more likely to scare them away, but providing valuable information is more likely to get them to check out more of your content.
Infographics: infographics are especially effective when used on social media and tend to generate a lot of likes and shares. Infographics are visual, and this will create an image of your brand so it is crucial to display your brand in the best way.
eBooks: eBooks allow you to provide long-form content with lots of information. With other formats the content should be direct and to the point, to prevent your audience from getting bored. This can sometimes prevent you from getting all the necessary information out to the audience. This is where eBooks come in. You can include more information and your audience expects a longer read full of more detailed information. With eBooks, you can add images, videos, gifs, and other content in order to keep your audience engaged and to distribute your content in more areas.
eBooks are also useful for increasing the credibility of your company. It shows your company is knowledgeable and this will result in more conversions.
It is necessary to find the right content format for your company. Explore these formats to find the ones that work best!
3. how content marketing fits into the customer journey
The customer journey follows each stage that the customer is in. It starts when they first come into contact with the content and ends when they become a client. Your content needs to address each stage of the journey so that all prospects or clients can benefit from it.
The 3 main stages of the content marketing customer journey are the awareness stage, the consideration stage, and the decision stage.
Top-of-the-funnel content for the Awareness Stage
When someone becomes aware of your company they are at the top of the funnel in the awareness stage of their journey. At this stage, people are not ready to be sold to and are not yet convinced. However, they are receptive to content and looking for a solution to their problems. Content presented at this stage needs to grab attention and create interest so that they continue to look at more of your content. This content needs to educate, define, contextualize, clarify, and inform effectively in order to lock in these people.
Content Strategy: Blog posts are great at reaching people in this stage. They can address problems that these people might be having and explain how your company can help solve these problems.
Some examples of blog titles that are likely to attract your audience include:
Middle-of-the-funnel content for the Consideration Stage
In the second stage, you produce the middle of the funnel content targeted toward the prospect who is at the consideration stage. They are exploring the products and services offered by your company and know more about what you offer than those in the awareness stage. They are not quite ready to make a purchase but are on their way to that point.
Content strategy: eBooks can be helpful in this stage because they will provide more information that they can learn about your company to help lead them to a decision. Also, videos that provide demonstrations are also beneficial in this stage as they can provide a real example to the audience of what your company can offer them and how your product or service works and will help them.
Bottom-of-the-funnel content at the Decision Stage
The last stage is the decision stage and the content distributed to them is the bottom of the funnel content. These are the people who are ready to make a purchase decision. Here your content needs to persuade them to say yes to your company, or else they will leave and find a competing company to help them.
Content strategy: Newsletters, webpages, and personal customer stories work great for convincing people in this stage. You need to show that you are legit and that your products or services are superior to your competitors. Stories from previous clients are helpful in showing your audience that you can help them as well. Videos and tutorials also work here, as they provide a clear understanding and will show the audience what they will receive, which can help convince them to make a purchase.
By understanding the customer journey and distributing content that will address each stage, you are able to relate to all audience members and lead them down the sales funnel to the end where they can make a decision.
4. mapping your content
In order to organize your existing content properly and apply it to the right audience, you should determine where in the customer journey it belongs. You should also determine how effective it is at moving your prospects along through the sales funnel and getting them to make a decision.
Mapping out your content allows you to:
Identify gaps in your sales funnel
Optimize content according to where it belongs
Make sure you have content that addresses all possible clients
By performing an audit on all of your content you can gain an understanding of the content you published and its performance which can help you plan for what content you will create and release in the future.
Establishing goals for your content
It is important to know if your content is performing well and helping your company. Some goals to measure the effectiveness and optimize them accordingly include:
Acquisition: To attract new visitors
Activation: To turn visitors into subscribers
Education: To engage subscribers and keep them coming back
Revenue: To persuade visitors to make a purchase
Expansion: To encourage customers to upgrade
Referral: To delight customers and turn them into evangelists
After you set your measurable goals, you can then use the information to answer questions you may have about the success of your content/ some questions include:
Is your awareness stage content helping people define their problems?
Do your consideration assets showcase the merits of your solution?
Are your decision pieces persuading prospects that your offer is better than those of your competitors?
Setting goals for each piece of content you produce allows you to continue to optimize the content and measure its effectiveness.
Filling your funnel
By having a funnel full of content there will always be a piece of content to move prospects along the journey from beginning to end. By having a full funnel and plenty of content, your content marketing strategy will be more helpful and effective, leading to more sales.
Building and applying a content marketing strategy that is right for your business can be challenging. Luckily, we are here to help you! Check out part 2 of this blog, or contact Thinkdm2 to learn more!
Sources: Foleon.com