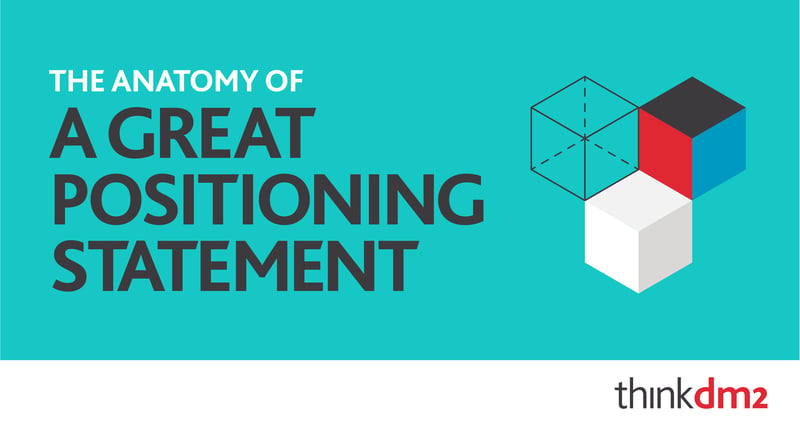 The basics of a positioning statement are pretty simple—know what you sell, who your target market is, and why you are better than your competition. While you can put these pieces together to create a basic positioning statement, your audience may still feel uninspired.

The difference between an average positioning statement and an inspiring one lies in knowing why your business exists (excluding financial reasons). If you don't really believe in what you do, and you don't do it with conviction, no one else is going to believe in it. This idea is derived from Simon Sinek, the famous author and public speaker.
For great businesses, the reason why they exist is always implicitly said in their positioning statement. Here is an example from Amazon in 2001—a business who was then aspiring to greatness:
"For World Wide Web users who enjoy books, Amazon.com is a retail bookseller that provides instant access to over 1.1 million books. Unlike traditional book retailers, Amazon.com provides a combination of extraordinary convenience, low prices, and comprehensive selection."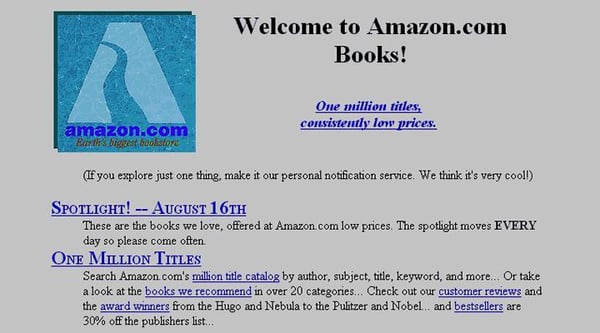 Amazon's homepage in 1998
We see that they are a "bookseller" who appeals to "World Wide Web users who enjoy books." They make their exclusive strengths explicit by saying, "Unlike traditional book retailers, Amazon.com provides.…"
We get a sense of why their business exists in the phrases "instant access" and "extraordinary convenience"—they want to harness the relatively new power of the Internet to make buying books easier and more expansive.
Of course, as time passed, this model proved to be limiting; partly because paper books and the internet oppose each other; and partly because this sounds more like a sales pitch than a statement of belief. As Amazon evolved, they pushed their positioning to become what it is today:
"Amazon.com strives to be Earth's most customer-centric company where people can find and discover virtually anything they want to buy online. By giving customers more of what they want—low prices, vast selection, and convenience—Amazon.com continues to grow and evolve as a world-class e-commerce platform."
This positioning statement includes everything the 2001 version did, but also explains why Amazon exists: because they believe in serving the customer. By defining what they believe in, they are able to attract us, convert us into buyers, and delight us into becoming loyal customers.
Thinkdm2 helps B2B businesses uncover their positioning statements and unique selling points. We understand that your brand's positioning is a reflection of your business, which is why we created an e-book pertaining to the importance of branding. Download it for FREE and see if your business's current branding is attracting the sales you deserve.