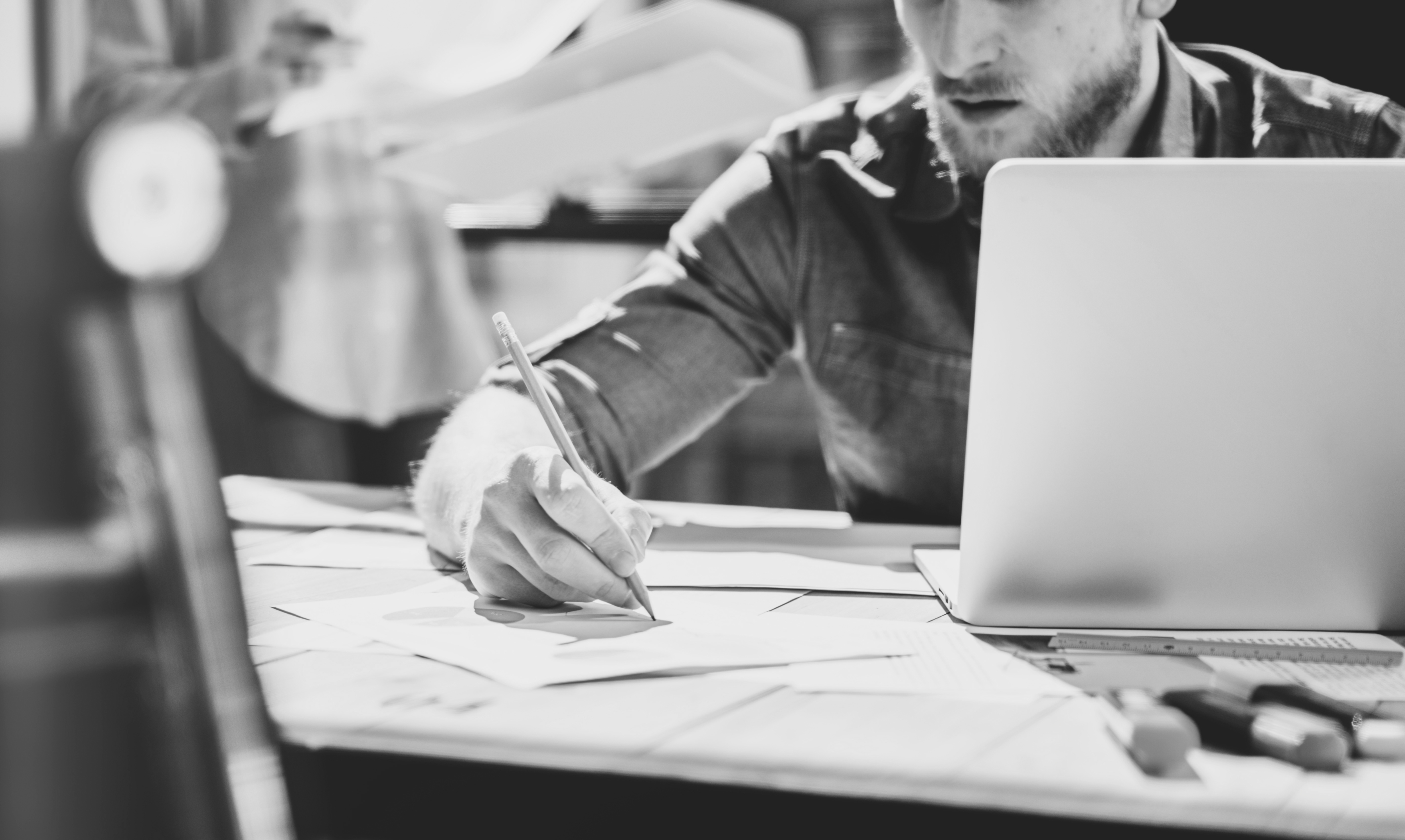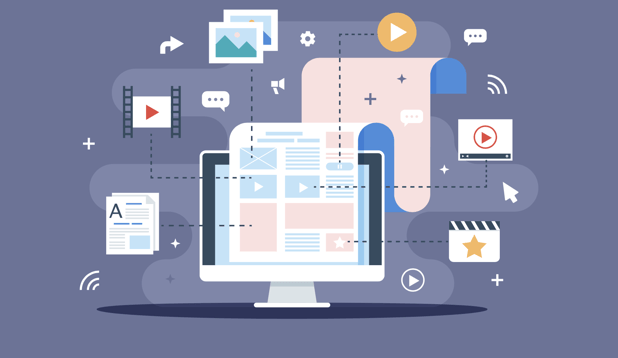 image credit: g/Red_Deer/shutterstock.com
B2B content marketing can be a struggle, which is why it is important to explore and utilize all possible marketing materials in order to see the best results. Keep reading to learn which marketing materials you might be forgetting about!
what kind of b2b marketing content do I need?
When deciding what type of B2B marketing content you want to use, you first need to know the types of customers that you are trying to attract and also what the nature of your business is. Creating buyer personas helps provide more effective content marketing, so this should be your first step.
Once your buyer persona is complete, then you can focus on the content that your audience will find the most valuable. You need to have content for customers at each stage of their journey. Let's take a further look at how to provide valuable content at each stage!
Awareness: this is the first stage where customers are looking for a solution to their problem. They are educating themselves about your brand, products, or services to learn if it will be a good fit for them.


Top awareness content

: blog, video, infographics, social media


Consideration: The customer's research is much more detailed at this stage and they are starting to narrow down their search and trying to decide which company to go with.

Top consideration content: eBooks and how-to guides, webinars, in-depth blog content

Decision Making: Now the customer is really interested in your company and you need to convince them! Get them past the point of sale and address all final questions or barriers that might be keeping them from their decision.

Top decision-making content: FAQs, video explainers, case studies, reviews, testimonials
Once you have all of these forms of content, you can work on enhancing your marketing materials and making them even more effective!
How do I improve my b2b marketing materials
Here are a few popular and effective B2B marketing materials to focus on:
Sales Collateral
Sales collateral is a broad group of marketing collateral but plays a crucial role in the customer journey, so don't underestimate it! This includes materials such as brochures, fact sheets, proposals, and presentations.
In order to improve B2B sales collateral, you're going to need to approach it strategically. First, you start with the buyer persona and then lead them along the journey. Smoothly integrate the content into the sales workflow and make sure it is easily accessible and able to be shared by stakeholders.
Don't forget about personalization! Customers want to have a connection to the brand and feel like the brand understands who they are and what they want. Content needs to be crafted and tailored for each audience that it is being distributed to.
how to get the most out of your b2b sales collateral
To improve your B2B sales collateral you can also repurpose and optimize your content. Continuing to update any content that you produce is important as it should be current and always be able to address the needs of your customer and marketplace and display what your brand can offer.
The marketing team should always involve the sales team in research and production to get their input. In the end, the marketing team knows what to produce and makes the decisions on how to move forward, but it is good that these teams work together. The sales team can contribute insights that will help determine the product's positioning in a way that will attract customers and gain awareness.
Along with the sales team, reach out to the customer service team. Customer services understand who your customers are and what they are looking for and what they struggle with, and could help create solutions that allow customers to find your content that resonates with them. The customer service team can help answer questions and help you message your collateral in the most effective way.
Social Media
There are many different social media platforms including LinkedIn, Twitter, Facebook, Instagram, and more. If you are going to explore new platforms, here are some questions to ask yourself beforehand in order to make sure using social media will be a good investment:
What are your goals for using social media? What do you hope to get out of it?

For example, are you trying to build and interact with a community of customers, generate leads, promote your content, or address questions customers may have?

Are you achieving any of these goals through your current methods?
Is your target audience on these platforms and do they use them frequently?
Do you have enough followers to reach your goals and are they the right followers that represent your target audience?
What does your audience want to see or learn about in your posts and how can you deliver this?
Do you have enough time and resources to commit to social media?
How well are your results being measured and analyzed?
How do you use the insights you gain from social media?
If you are going to use social media, it requires constant upkeep. When a company's social media page is inactive, outdated, or posts are irregular, it might harm its brand image. It might appear lazy or like the company is no longer operating.
This is why you must approach social media wisely. Post continent regularly that is relevant to your audience and follow along with analytics to check engagement and other metrics.
great stand-alone b2b content formats
Stand-alone content can be effective as well. Here are some examples of other content formats that your B2B company can utilize.
White Papers: White papers can attract your audience and provide them with a lot of the information that they are looking for. It is also a good place to link back to your website and products/services. It is simple, but it is effective.

eBooks and Guides: Ebooks and guides teach your audience and provide valuable content to them. These are especially helpful when your audience is at the research or consideration stage and can help lead them to the decision stage.
How-to and Explainer Videos: Your customers will enjoy how-to-videos at any stage of the buyer journey. It will provide a demonstration and allows you an opportunity for personalization.

Event Brochures: Event brochures must be optimized for any device so anyone trying to access them can view them correctly. With these, you can bring your event to life before it actually occurs. Encourage engagement and offer downloadable guides to the seminars, conferences, and meetups. This will allow them to prepare and get a better understanding of the event. It will also provide a better user experience.
Proposals: When delivering a proposal to potential customers, there is no need for interactive elements. It is better to keep it static and to present the information that the customers will need, not more details that are not necessary.

Blogs: Blogs and news articles can be helpful for your SEO and internal linking strategy. With blogs, you can promote your business, share important information to educate your audience, and lead them to other parts of your website or to more content.
how to get the most out of your B2B marketing conent
Some of the recurring themes throughout this blog include the importance of listening to your audience. It is also key to always check up on your content to make sure it is still up to date and relevant to your brand and what your audience is looking for. Another common theme is how there are many opportunities for collaboration, whether it be with your sales team or other colleagues, everyone should work together to gain insights and the best ideas.
There are so many marketing materials that sometimes you may forget or overlook one that could be beneficial to your business. Reach out to Thinkdm2 for help with creating great content that will work best for your business.
Sources: Foleon.com