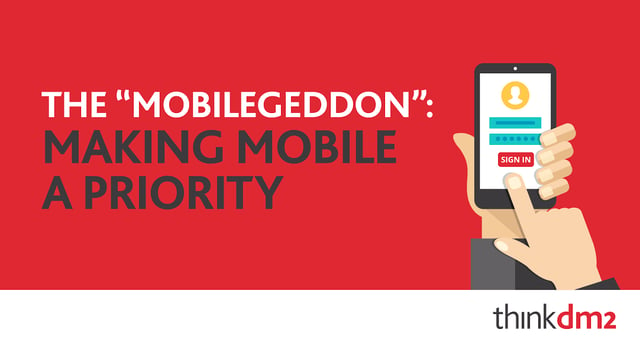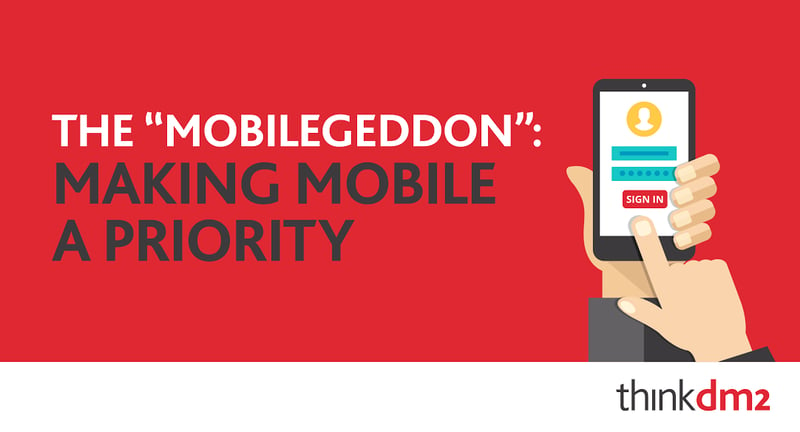 "27% of websites are mis-configured for smart phone searches, which leads to an expected drop in traffic of 68%" (Source). As the most popular search engine of our time, Google has a responsibility to deliver the best search results possible. In this day and age, we have rose above the desktop and pushed our laptops aside to adopt a lifestyle using mobile technology.

Since many people are integrating their phones and tablets into everyday life, it is obvious why search engines like Google are constantly updating their services. On April 21, 2015 Google released an update that all website owners should be aware of.

The Update
Google's update is designed to reward websites that are mobile-compatible by giving them a greater search ranking for mobile searches. The update is also designed to label search results that are compatible with portable devices. This gives users the ability to navigate through search results that may not work on their devices. Allowing your website to be accessed on-the-go can help your organization's SEO/SXO efforts significantly. Learning how web browsing has changed, it is no surprise that "72% of consumers want mobile-friendly sites." (Source) If you feel that your website does not meet mobile standards, there are a few things you can do.


Is Your Site Mobile-Friendly?
If you aren't sure if your website is mobile-friendly, here are some ways to test its capabilities. One way to assess your webpage's function is by observing how long it takes to pull it up on a mobile device. If your web page takes awhile to load or content is missing due to software issues, your website is not optimized for mobile use. Another way you can test your site is by using Google's "Mobile-Friendly Test" to determine your website's compatibility. Being aware of your mobile site and how it is appears on portable devices is the first step in optimizing your website.


Mobile Web Page: Do's and Don'ts
After assessing your website's proficiency, you should be able to identify if it will work on-the-go. Here are a couple do's and don'ts if you are looking to make your website mobile-ready:
You should use text that is readable without zooming in and out.
If you are posting links or other clickable content, make sure it is far enough apart so it can be clicked without accidentally opening other content.
Make sure your website can be sized to the screen of the phone when opened on a mobile device.
Avoid using any software that is not commonly used on a mobile device, like Flash.
Being aware of these tips is a great start to optimizing your website for mobile usage. Take your website to its full potential and join the "Mobilegeddon" by requesting a FREE assessment of your website. Our website marketing report card will uncover if your website is ready for digital marketing excellence.