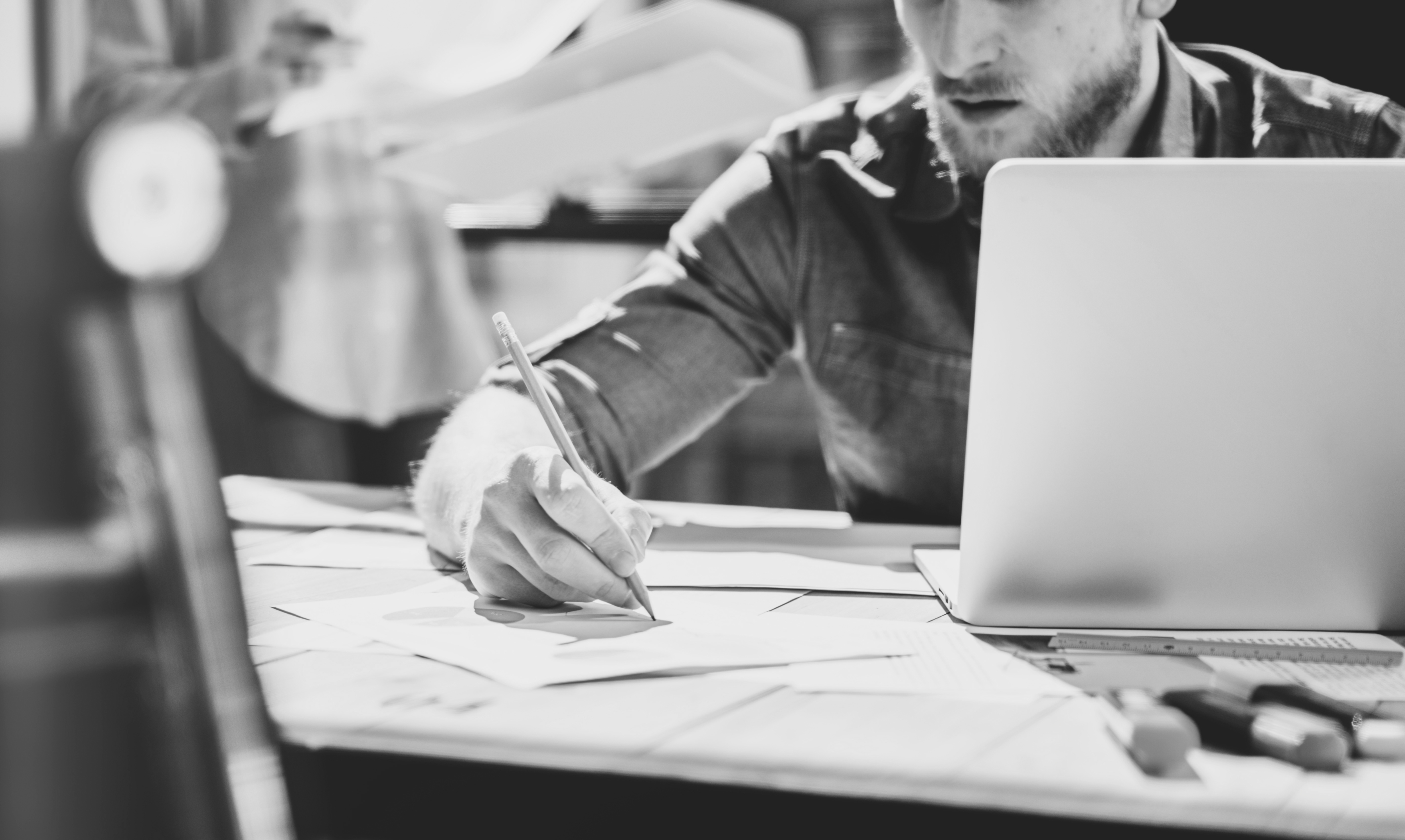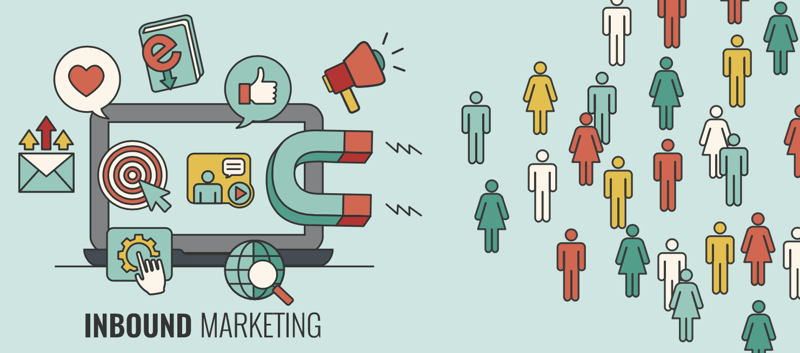 image credit: g/bearsky23/shutterstock.com
Inbound marketing, also known as pull marketing, works by educating and entertaining your audience to pull them in and attract them to your brand, and leads them to make a purchasing decision.
Outbound marketing is different. Rather than reeling in your audience and potential clients, you go directly to them through mainstream advertising. Outbound marketing is also known as push marketing.
marketing strategies
Typical inbound marketing strategies:
Content marketing
Blogs/blogging/guest blogs
Social media
SEO
Email newsletters
Typical outbound marketing strategies:
Banner ads
Pop-ups
TV advertising
Cold calling marketing
Cold email marketing
Billboard advertising
the basics of inbound marketing
The 3 stages of inbound marketing are: attract, engage, and delight.
Step 1: Attract — In order to attract users, you need high-quality, informative, and valuable content. It is also helpful to depict yourself as an expert and as a trusted authority.
Step 2: Engage — Users are looking for solutions to their problems, so in order to engage them, show them how you can provide solutions and help them achieve their goals.
Step 3: Delight – If you want to get repeat or additional sales, you need to provide exceptional help and support to your new clients. Their experience with your brand needs to be positive and result in a favorable opinion of your brand.
inbound marketing trends
1. Using Video Marketing Across Channels
Video is a very popular aspect of digital marketing. It is good at both attracting and engaging your audience, and even delighting them afterward with the information and knowledge that they gained. The use of video helps marketers pull users into the sales funnel, leading to more conversions.
In addition, cross-channel campaigns increase revenue by 9.5% versus only 3.4% for single-channel companies. Therefore, combining video and cross-channel campaign strategies will lead to a higher chance of success. Some ways to do so are to:
Create a YouTube channel
Post to Facebook video
Add it to Instagram IGTV
Back all your channels up by posting links on LinkedIn.
Add a snippet and a link on Twitter.
If TikTok or Snapchat are appropriate for your market demographic get it on those too.
Add your videos to your SM feeds, web blog, and stories.
Add links to your email newsletters.
Promote your most popular platforms with paid advertising and targeted outreach.
Short-form video is the big hitter for 2022
Thanks to social media, short-form video is the go-to way to deliver content or information. The short-form videos are better at keeping attention and allowing the audience to learn quickly. On the other hand, long-form video content is still very important and successful when it comes to webinars, discussions, debates, or providing a larger amount of information. When you just want to provide something simple and easy for the audience to get the basic idea of, short-form videos are more successful.
2. Leaning Into Ungated Content
The 'gate' in gated and ungated content refers to the form that the user needs to complete to access the guarded information. Sales teams use this tactic in order to gain contact details and generate leads from those visiting the site and viewing the content.
Gated content usually has a higher value to the reader, and offers them information that they are willing to exchange their contact info for. Some examples include webinars, online events, newsletters, eBooks, or white papers.
Ungated content is content that does not require anything to access it. It is designed to lead readers into the early stages of the sales funnel. Some examples include blogs, web pages, educational articles/videos, and podcasts.
3. Build Content As Sales Tools
Content also plays an important role in the sales process. You need to have the right content to spark their interest and lead them down the sales funnel all the way to the end.
So how do you do this? To start, make sure that your digital content is easily accessible on all devices and delivers answers to all questions that may be stalling the progression along through the funnel.
Build content that explores and offers solutions

Creating an FAQ (frequently asked questions) page where there are answers to common questions is a good idea. If there are a lot of questions that your sales department is constantly receiving and tired of answering, save their time with an FAQ page.

Create specific sales content for different case issues.

Having sales content for any situation is a good idea to make sure you are prepared for whatever your prospects throw at you. Your content should include everything from

case studies, sales decks, t

o kill sheets to one-pagers, white papers, and demo videos.

Build a library of the content your sales team needs

Organizing your content will be more efficient and easier for your sales team to find it and deliver it to the prospect.

Construct case study content with customer testimonials.

Testimonials, reviews, and company case studies from real customers act as social proof. This is because potential buyers will trust the words and recommendations of previous buyers. They value the opinion of someone who was once in their shoes, facing the same decision that they are. Displaying positive customer testimonials will instill confidence in the potential buyer that they are making the right decision with your company.

Collect data from your content

and sales staff, analyze it, review and revise.



To give your content more purpose and make it as efficient as possible, it is important to continuously update and adjust it. If something is outdated or not working the way it was intended to, then fix it.
4. Walkthroughs or Step-By-Step Content
Walkthroughs or step-by-step content provides clear and easy-to-understand instructions, making the user experience much more enjoyable and they know how to find everything. This can be used with the technology and design of your website or content, or can also be used to demonstrate the purpose of the product or service that your company is trying to sell.
An interactive step-by-step content guide allows users to learn at their own pace and find the solutions they were looking for. You can do this with written content or visuals and videos as well.
5. Artificial Intelligence and Chatbots
Another inbound marketing trend that we are seeing in 2022 is the increased use of artificial intelligence and chatbots. This is another way to 'delight' your viewers. The chatbot allows them to interact more with your brand and for any of their questions to be answered. Chatbots cannot always handle every situation, but as technology advances, chatbots respond more like a human, resulting in a more positive experience.
Here is a list of ways to use AI in inbound marketing:
Offer direct access to the information they need
Schedule calls and meetings
Book services
Provide pre-sales information, price guides, rates, and even time-sensitive offers
Administer direct customer support over all departments
pay for products and services directly through most chatbots
So What have we learned?
To stay competitive you need to stay up to date on the latest trends and make sure to participate in the ones that will be beneficial to your company. You must know what your competitors are doing and what works for them. If it works for them, it will most likely work for you, but how can you do it better? Implementing these relevant trends and activities in your marketing strategy will help you grow your company and reach new clients. It is important to always be aware and make changes to your content and strategy. Once these trends become outdated and no longer as effective, you should replace them with newer inbound marketing trends.
Sources: Foleon.com