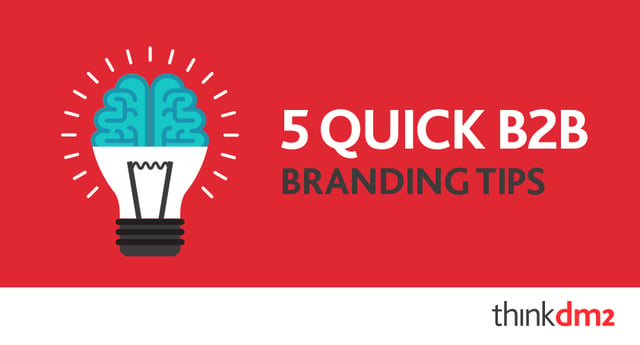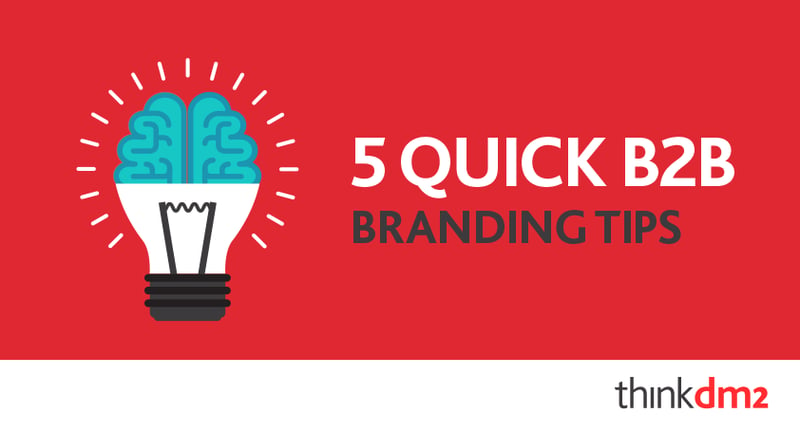 When it comes to B2B branding, many marketers strive to find innovation and inspiration. Numerous questions arise about how to tell a brand's story correctly and then get the world to perceive it that way. The most successful brands are those that elicit an emotional response upon seeing a visual representation of the brand—not because a logo is associated with the brand but because an experience is attached to it.
Here are 5 quick B2B branding tips to think about when creating a new brand, or to use to enhance an existing brand:
1. Let your brand and corporate identity work together.
Your corporate identity starts with your brand name and logo-a tangible symbol that represents the intangible experience people have when they interact with your brand.
According to Forbes, "Put simply, your 'brand' is what your prospect thinks of when they hear your brand name. Your brand name exists objectively; people can see it. It's fixed. But your brand exists only in someone's mind."
Always deliver on your brand's promise by merging and creating an interdependent relationship between your brand and corporate identity.
2. Define your brand internally before promoting it externally.
Internal adoption of your brand will directly affect its outward acceptance. Internally look at your company culture and personality-how your employees live your brand matters. Then, you can form a strategy to deliver your brand to your customers and prospects, and build brand awareness.
3. Create a brand with your audience in mind allowing for engagement at all stages
Your brand should be based around your buyer's journey. HubSpot—an inbound marketing software platform—defines the stages of the buyer's journey as:
Awareness: prospects are experiencing symptoms of a problem
Consideration: prospects have identified the problem
Decision: prospects have chosen a method or approach to solving the problem.
Your brand does not guide the buyer's journey, but rather your brand is aligned with the buyer's experience.
4. Understand your brand's story and know how to tell it
The story behind your brand is what makes your company unique; it is the foundation and the evolution of your business. Learn it, live it and then breathe it. Teach your sales people how to tell the story of your business, not just sell a product or service.


5. Don't let your brand get watered down overtime, stay focused and be consistent
Does your brand have consistency and clear messaging? When you start to get tired of your brand is when your prospects will start to notice it. Start strong in your messaging and then keep that momentum going to let your brand begin to speak for itself.
Thinkdm2 is a digital marketing and branding agency from New Jersey that specializes in marketing strategies for b2b businesses. To see if you're following key branding guidelines, view our blog post to learn how to develop your b2b brand essence.