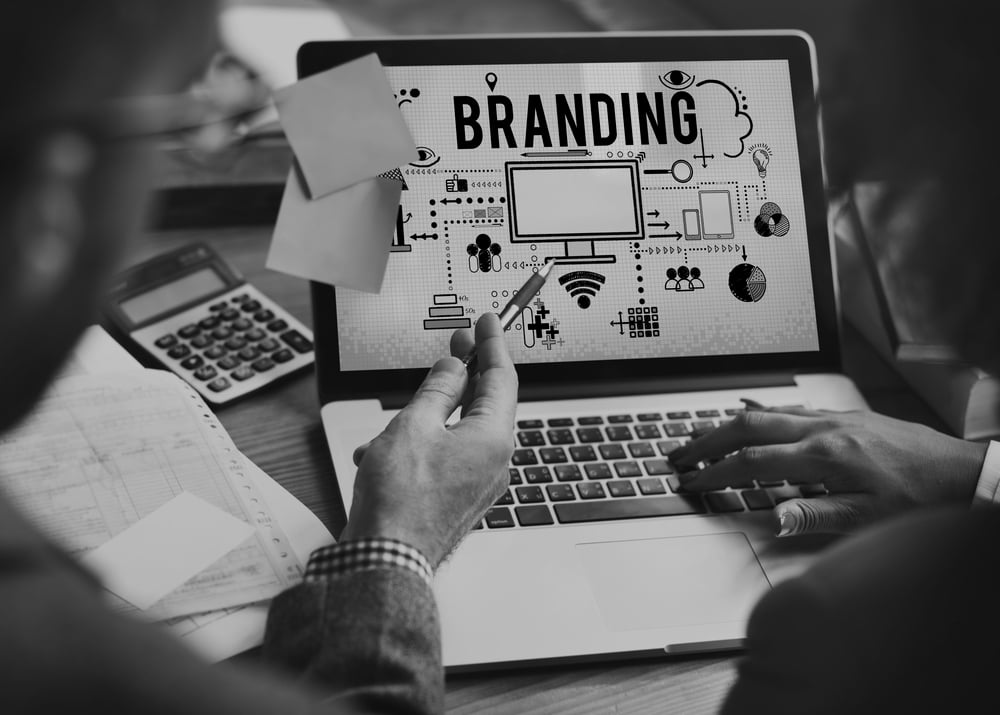 image credit: Rawpixel.com/shutterstock.com
Establishing a brand in an industry that's bursting with competition isn't a simple task; your digital marketing company may find itself revising its brand message and tone several times to find a sweet spot. However, constantly tweaking your brand only causes confusion for your audience and among your marketing team.
One of the top challenges with showcasing your brand is the initial presentation and optimizing for a person's first impression. Here's how your digital marketing company can make a strong first impression with its brand.

Your brand needs a defining feature that's visible right away
Let's put aside the technical jargon behind branding in digital marketing and compare it to something simple and fun. Since it's the week of Halloween (as of this post's publish date), we're going to draw a comparison between branding and Halloween candy.
Think about the many chocolate bars that are handed out to trick-or-treaters each year. Whether they have almonds, caramel, peanut butter, or no filling at all, they all fall under the same category of "candy." While it was once enough for chocolate bars to have a "crispy interior" and be considered one-of-a-kind, times have certainly changed; there are now dozens of chocolate bars that fit that description.
From the moment you set your eyes on a candy bar—before even opening it—the defining feature is the wrapping paper itself. The colors, fonts, and imagery are what ultimately draws you to a specific candy bar—putting any previous brand loyalty aside!
Now, let's compare this to your digital marketing company's branding. If you've ever done research for different digital marketing companies online, you've likely stumbled across a few websites that felt dated and off-putting—maybe the colors felt too dark and uninviting, or the copy didn't inspire you to navigate further and learn about their brand. Your website is most likely the first place a person will see your branding, including your company logo, brand colors, fonts/typeface, and any relevant imagery you use around your brand. To capitalize on the initial impression, your company will need to capitalize on each branding aspect on your website—especially from the home page.

Here is a brief outline of How your company can display its branding on your website:
Let your logo shine: Your company logo must be featured prominently in the top left corner of the screen, unobscured by any other copy or imagery on the screen. You'd be surprised how many companies and brands share the same name. That's why it's critical to have your company logo displayed clearly from the moment a visitor reaches your website, to prevent confusion.


Visual flare gives character: A featured image (or looping video) can be displayed at the center of the screen, along with your brand's tagline or core message. For example, thinkdm2 displays "b2b branding and digital marketing for emerging and established technology companies" over a background image of our office.


What is your brand trying to tell your audience? Your brand value should be clearly defined on your home page, without any digging or link-clicking. For thinkdm2's branding, we adhere to the importance of "the power of simplicity." In your own company, you may have a strong focus other values such as creativity or innovation. Even a single word, when presented in a strong context, can grab a visitor's attention and encourage them to learn more about your brand.


Consistency is key: Fonts on your home page must be easy to read and consistent with the rest of your website. If a visitor were to navigate to another webpage early on, a sudden change in text styles and fonts can make it feel like they've stepped into an entirely different website—and your branding will feel inconsistent too!


Add some color, if your branding allows it: The color on your website should not only reflect your branding colors but also evoke the right emotion you want a visitor to feel. That's right, color can have a huge impact on a person's first impression of your brand. For further insights into color's role in branding, Avasam1 has an in-depth article on the influence of color psychology. Here are some examples of how common colors play into emotion in branding:

Red: passionate, energetic, and actionable
Orange: warm, confident, friendly
Black: sophisticated, authoritative, formal
Blue: trustworthy, loyal, honest
Yellow: optimistic, happy, creative
With these branding strategies in mind, new website visitors will have plenty of opportunities to engage with your brand and understand its message from the moment they reach your website. We hope you've found the right starting point to begin strengthening your target audience's first impression of your brand! Additional branding strategies can also be found by visiting thinkdm2's blog.
---
1 Dawn, Matthews. "Colour psychology: how colour meanings affect your brand." Avasam. Posted February 25, 2020. Retrieved March 18, 2020 from https://www.avasam.com/colour-psychology-how-colour-meanings-affect-your-brand/