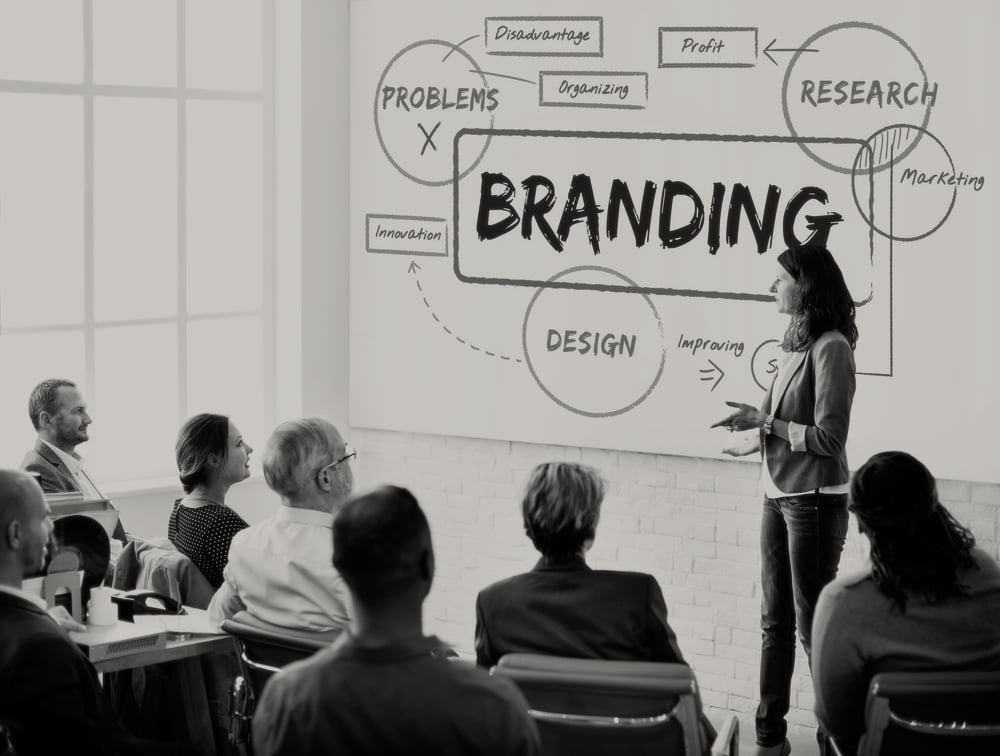 image source: Rawpixel.com/shutterstock.com
You've probably heard countless stories from other b2b companies about how they built up their brand awareness and reached a bigger audience. These success stories can be just as worrisome as they are impactful and inspiring; you may feel uneasy about your current brand awareness, when other company brands are dominating your industry's landscape. To keep up with many competing brands, here's how your b2b marketing company can build stronger brand awareness.

Use social media to build awareness and engagement with your brand
Brand awareness means more than just having someone recognize the name of your company. In other words, it shouldn't be like when a friend or colleague mentions a cool, new band they've been listening to, and you respond with a generic "yeah, that name sounds familiar." If you want more people to truly know your brand—such as its personality, mission statement, and solution offerings—you need to give them opportunities to engage with it.
Social media is a great source for communicating with your target audience and sharing posts and content that give personality to your brand. While this might sound like a strategy that's better used for engaging with current followers, it also increases the likelihood for people to mention your brand to others (word-of-mouth is still a fantastic way to build brand awareness).
Here are two common ways social media is used to build brand awareness:
Share articles and relevant posts from industry influencers and thought leaders. You should also encourage your company's team to like and comment on influencer posts, to not only show industry knowledge but also to spread awareness of your company's brand.

Targeted ad campaigns—such as LinkedIn's paid advertising options—can showcase a specific content piece, case study, or webinar to your target audience. You can even set up your own parameters for target company size, industry, and job title.


Collaborate with a partner company to promote your brand's content
This may be more tricky than the previous strategy, but it's certainly effective. By collaborating with a partner from your industry, you provide further opportunities to promote your content and build brand awareness—and it's mutually beneficial too! The types of content you collaborate on can range from a simple guest blog post to webinars and interviews with representatives from both companies. Remember, it's helpful to start with some research first, to find other b2b marketing companies that provide similar solutions to your company.


Optimize your marketing company's website for increased search traffic
We can't just discuss building brand awareness without mentioning search engine optimization (SEO) can we? One of the most common ways someone will discover your brand is accessing your company website via a search engine. This can be a simple search for "b2b marketing agencies in New Jersey," or a more complex "b2b companies that specialize in branding for small agencies." This is easier said than done, when you consider how often Google updates its algorithms—but even a few basic tactics can improve your chances to appear in a search result.
To build brand awareness with your website, here are a few ways to help optimize for potential searches:
Connect similar webpages, to show search engines that you're posting content that falls under a specific topic. This increases your likelihood of appearing in a search, while helping to spread brand awareness.

Remove any broken links from your website, since these will negatively influence your website credibility—which can be harmful to your brand.

Ensure that your webpages are loading accurately. This is critical for users who are finding your website organically. If your website is failing to load, it could mean one less person who can learn more about your brand and potentially become a lead.

Building brand awareness is all about showcasing your brand at the right places and to the right people. With these strategies, your b2b marketing company can increase its reach and engagement with its brand. For more b2b branding tips from thinkdm2, check out some of our latest blog content!