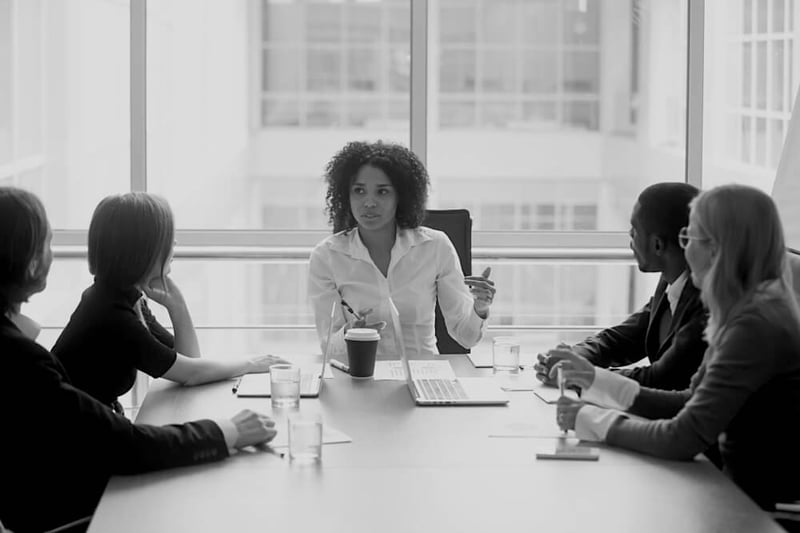 image credit: fizkes/shutterstock.com
There is a lot of uncertainty around the future of marketing in 2021, and many chief marketing officers (CMOs) are doing their best to plan accordingly. With a shift to stronger customer-focused strategies, the new year could be both exciting for CMOs and perhaps a bit overwhelming. Recently, Forrester shared its 2021 predictions report, which provided new insights into the changes CMOs can expect in the marketing landscape in 2021. Here is an overview of how 2021 will impact chief marketing officers.

2021 for CMOs will likely pick up where 2020 leaves off
It's understandable to feel weary about the challenges that 2021 will continue to bring to marketers—especially those in digital marketing. Though we may not know for sure what 2021 will be like, according to Forrester's report, by 2022 the overall marketing spend in the US is anticipated to be 30% lower than the end of 2019. CMOs and marketing companies alike must adjust their spending and plan accordingly; budget cuts are likely in order for many marketers.


Technology is increasingly vital for marketing strategies in 2021
Let's face it, in-person events are still highly unlikely for marketers in 2021. The need for quality technology will continue to grow well into the new year, as marketers embrace the switch to an online focus. Although Forrester believes overall tech spend may decline by 1.5% next year, marketing spend for chief information officers (CIOs) is expected to grow in security, networks, and the cloud.
Naturally, a challenge comes from successfully allocating budgets to the correct technology that a marketing company needs. In other words, if it's not essential to your business, some technology may not be worth the extra investment. Here are a few of the tech trends we expect to see in 2021:
Growing use of artificial intelligence and machine learning
Investing in voice search marketing
Blockchain technology
5G for video conferences and digital collaboration
Shifting to a hybrid cloud infrastructure

CMO's must focus on nurturing their marketing teams and customers alike
According to Forrester, having a diverse nurtured marketing team in 2021 will be critical to develop strong creative energy and align with company values. Cultivating a sense of belonging in the workplace is something CMOs should prioritize over profits. In fact, workplace belonging is believed to increase overall job performance by 56%, while reducing the risk of turnover by around 50%. You can read about more insights such as this in Forrester's full marketing report, "The Business of Belonging," by clicking here.
Much like marketing teams, CMOs must also continue to nurture their customers. The new year will be less focused on acquiring new customers and more on growing existing relationships with current customers. Providing value and capitalizing on the customer experience—through strategies such as inbound marketing—will be essential for CMOs in 2021.
The new year is still a few months away, but it's certainly approaching rapidly for marketers. These anticipated trends for CMOs should help your marketing company begin to plan ahead and adjust spending, budgets, and strategies accordingly. For additional marketing insights, you can keep up with thinkdm2 by following us on LinkedIn below. Thinkdm2 is a New Jersey B2B digital marketing and branding agency that specializes in brand and web development, and design services, for SaaS, IoT, and Professional Services.