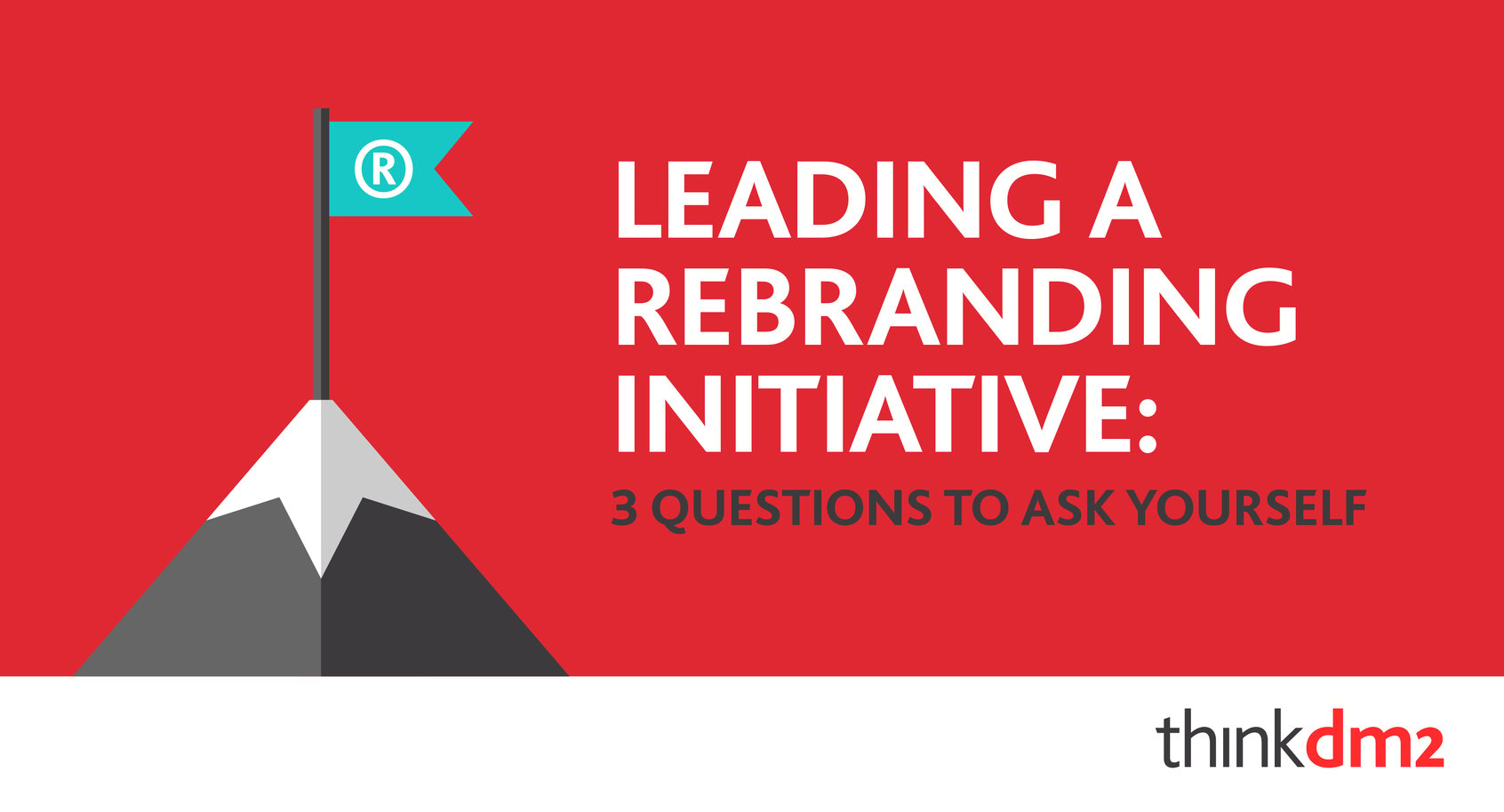 Picture this: It's your first week at a new company, and you're ready to meet with your agency to develop some new marketing initiatives. As you dig into your organization's branding materials, you gasp in horror. What decade is this logo from? Who approved this color usage? Is there even a web-friendly version of the corporate font available?
For some marketers, leading a branding—or rebranding—initiative is the holy grail.
The desire to rebrand your visual identity might stem from a place of subjectivity; but to receive the green light for initiating change requires you to prove the existing identity is no longer an accurate representation of the organization.
Whether your company is changing its product & service offerings; going through a merger or acquisition; or simply ready for a desperately-needed update, there are three things you should ask yourself about your intentions before you contact your agency.
1. Why am I rebranding now?
It's crucial to clearly define the driving force behind your decision to rebrand. Are you branching out into international markets? Or trying to change your perceived image in the marketplace? By answering the 'why', you'll be able to create a stronger brand that represents your company's ideals.
2. How are we known in the marketplace?
A brand is the outward expression of your company. Sometimes the need to rebrand is born from the need to avoid becoming a commodity or to reaffirm your differentiating factor. What is the public's perception of your organization? The best brands have a stake in the marketplace that only they can claim.
3. Who is driving/supporting the push to rebrand?
We've seen in time and time again—when branding is viewed as a marketing activity, it fails. Branding is in fact a corporate activity that must be led from the top down; it's imperative that C-level executives (especially the CEO) or business owners are heavily involved.
Avoid premature branding exercises—when you have the answers to these 3 questions, then you can approach your agency with a creative brief.
Want to learn more about branding? Download our FREE e-book on branding and see if your current branding strategy is enough to move your business forward.