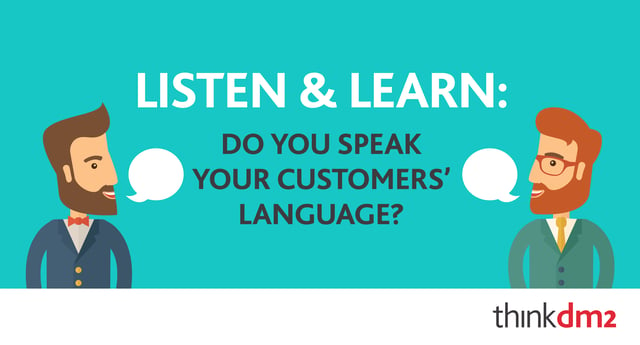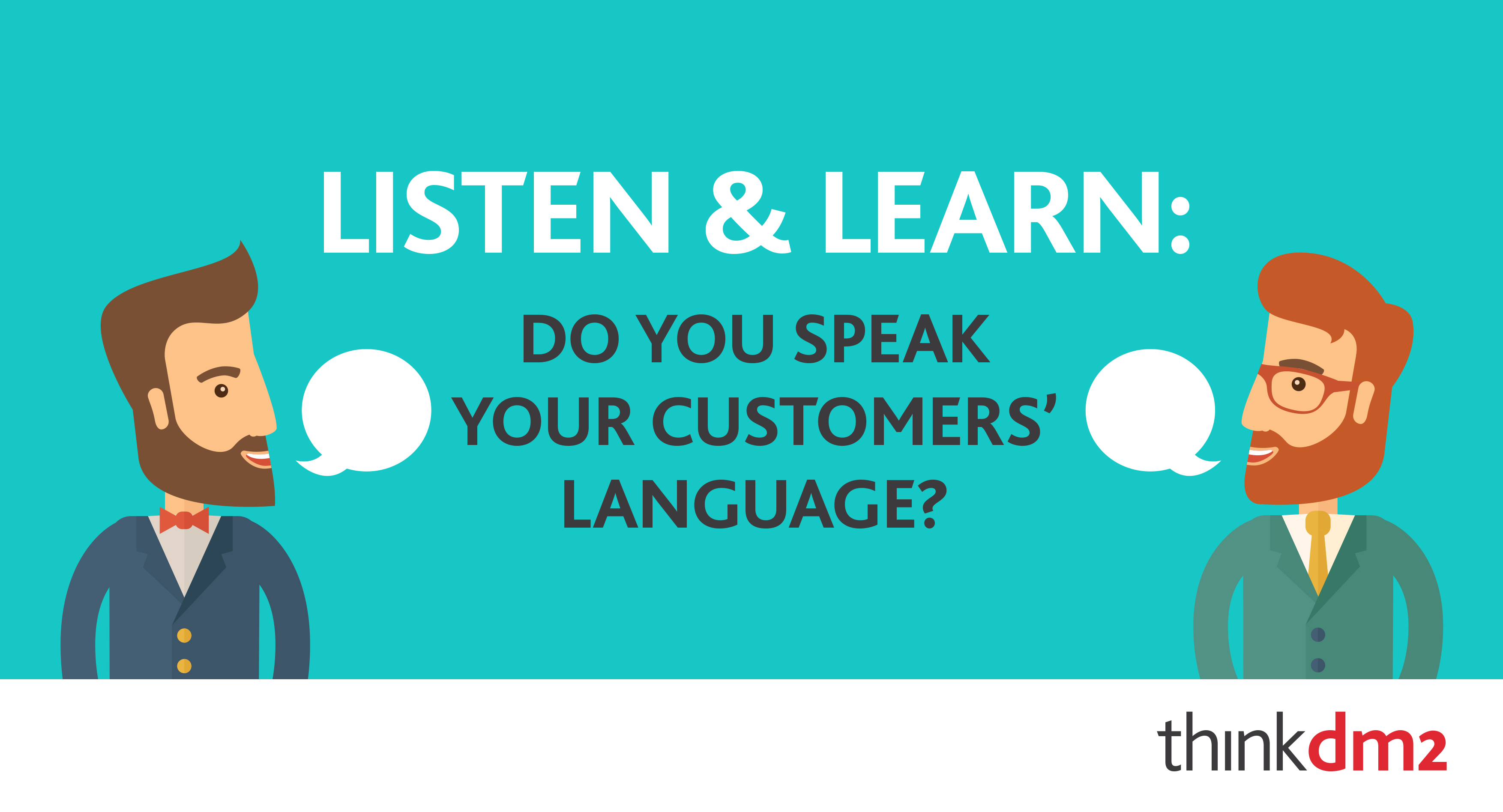 Being observant of the lingo the customer is using can help strengthen a company's SEO/SXO marketing efforts as well as maintain their customer base. And customer language doesn't have to be complicated or foreign; it should be simple, informative, and straight to the point. After all, if they don't understand you, they won't buy from you.

What is Customer Language?
Speaking your customers' language is crucial for any successful business. Customer language can be described as:
How a business's specific customer base talks about products or services in a particular industry.
The way customers speak to one another about your brand along with competitive businesses in the same field.

Do You Speak Starbucks?
A popular company that is often brought into the lime-light for its exceptional customer language is Starbucks Coffee. Starbucks practically invented their own language. Whether it's a skinny mocha frap or a venti chai tea latte, this coffee shop chain has succeeded in creating a cult following, despite their complicated menu.
Although it may look tricky at first, Starbucks has attracted its buyers by keeping the lingo and educating their buyers. The Starbucks language serves as a huge differentiator for their brand.

MYOB's B2B Customer Language
Speaking to customers directly can be different than communicating with other businesses, but the ideology of customer language remains the same. MYOB is a business that helps keep companies organized by assisting with their financials. They speak to their customer base by being easy to understand while tackling the complicated financial issues. They communicate with their customer language by incorporating vocabulary like "tax time made easy" in combination with easy-to-understand navigation throughout their website.
On top of using simplistic language to ease complicated accounting questions, they know where to place links and potential solutions for their customers based upon what they want to see.


Communicating Effectively
Creating your own customer language isn't a necessity; in many cases, you can just listen to how your organization is spoken about and tapping into that existing language. Improve the way your organization speaks to its customers.
Get feedback from your customers. Surveying or simply interviewing customers will help you acquire opinions and give you criticisms in regards to how customers feel about your brand.
Interact with customers. Blog about industry trends and read comments on related posts. Throwing yourself into the environment instead of meeting with people inside your business will support your efforts in learning customer language.
Listen to what your customers have to say. What customers talk about in regards to your product/service is important.
Now that you are aware of customer language and how it is a must for any marketer, find ways to adopt it into your inbound marketing strategy. The first step into incorporating customer language into your daily routine is to identify your distinctive buyer persona. Download our e-book on how to create buyer personas so you can begin learning your customer language.