---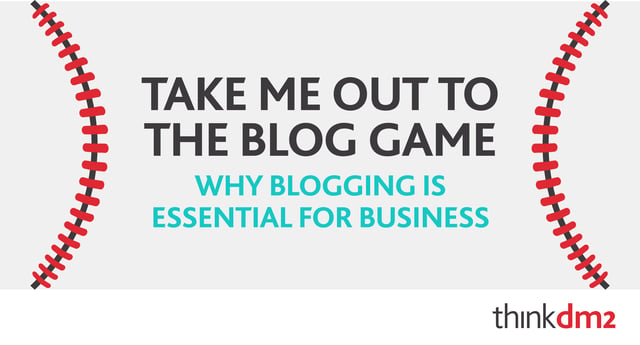 What Is Blogging In Business?
If you have relied on a search engine to solve a question or find a particular subject, you most likely have clicked on a blog. A company blog is a place where individuals and organizations go to write about subject matter that relates to their particular industry. The great part about blogging from a business standpoint is that it can be informal and written in a conversation-like format. The fundamental objective when blogging as a business is to attract the ideal buyer persona, so remember to write about things that will attract people's interests in your particular industry. Blogging is great for attracting leads, but it can also be crucial for a business's SEO/SXO strategy as well.
Blogging and SEO/SXO
To quickly explain, SXO is simply focusing on the experience of the user when executing search engine optimization tasks. Since search engines are constantly updating their algorithms, unethical SEO strategies are becoming less popular. Taking the place of traditional SEO techniques, search experience optimization (SXO) has become the new way to improve rankings from search engines. A huge way to impact your website's content and enhance the user experience is to blog. Blogging on a consistent basis with useful, industry-related content helps search engines identify more search results that could relate back to your organization. So if you are looking to improve your website's SEO, blogging and creating a better SXO is important.
To Blog or Not To Blog, That Is The Question
Are you blogging for the sake of consistency? Do you blog about things that relate to your products or services? As a business, you want to stay in-the-loop by following a few blogging criteria. The bullets underneath will guide you in the right direction of business blogging:
Since blogging can improve a websites SEO/SXO, try to use industry related keywords.
Content is key when it comes to inbound marketing, so make sure you speak the language of your buyer persona.
When creating a blog post, make sure it is between 400-500 words. Although you want your blog to be information driven, keep things concise and to-the-point.
Take the time to set up a blogging schedule. Creating great content on a regular blogging program will get you on the righteous path to blogging greatness.
Now that you are aware of the importance of blogging and how it affects your website's SEO/SXO, you should request a FREE custom website marketing report card. It can help you determine if your blogging efforts are ineffective as well as determine how to optimize your website in order for search engines to recognize you.
---