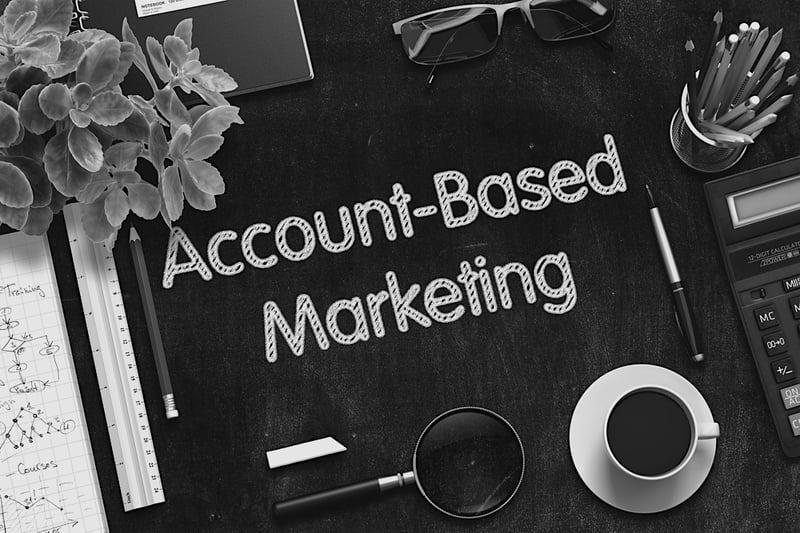 image credit: Tashatuvango/shutterstock.com
The term "account-based marketing" has gradually become more common in today's b2b marketing landscape. It is defined as a focus on both sales and marketing resources for target accounts in a market, with an emphasis on personalization for each account. In other words, it's an excellent way to hone in on customers and clients with a higher overall value, as opposed to making your reach too broad.
To get a better understanding of how it works, here are some fundamentals you should know for b2b account-based marketing.



Account-Based Marketing (ABM) puts customer experience first
The customer lifecycle for b2b account-based marketing follows a similar layout to a more traditional sales funnel. However, each step puts more emphasis on individual accounts for a more personalized experience. The four stages of the account-based marketing lifecycle include:
Identify: align your marketing and sales teams around your ideal buyer profile. Note that this is different from a buyer persona, which is focused more on an individual customer. A buyer profile is created based on on a prospect's company or industry.


Expand: for b2b marketers, it's important to connect with all of those in the account who help to influence a final purchase.


Engage: connect with your audience through social media channels, email marketing campaigns, and by attending events.


Advocate: as a result of your engagement efforts, you may find that your targeted accounts can help you to drive more good-fit leads and customers to your company.


There are several channels you need to be aware of in ABM
A significant part of account-based marketing is measuring data across multiple channels, such email marketing, social media, or through inbound efforts. No, you don't have to use all of these channels—in fact, it would be unwise to mix and match some of them! However, it's helpful to get an understanding of different channels that you could end up using. You'll want to think about how to properly set budgets and timelines for how to utilize different channels and time spent with analytics reporting.
Another factor to keep in mind is the significance of digital marketing. Account-based marketing tends to work best in a digital setting, since targeted advertising and cookie-tracking help play a big role in personalization. These allow you to establish key conversion points for your audience, with targeted ads that appeal to a specific account or individual. If you b2b company isn't shifting focus online, it may be difficult to manage an ABM strategy.



ABM is a continuous effort; don't feel discouraged early on!
As with any marketing strategy, ABM is something your company will have to make a long-term investment in. While this might be intimidating at first, planning ahead is a great way to ensure you aren't forgetting the most important aspects of your plan (such as budgeting your costs and time). A strong return on investment takes time, but research has shown that around 87% of marketers have claimed ABM outperforms all other marketing investments.
To help build your ABM strategy, it's important to have a powerful brand message behind your b2b business. Yes, just like with other marketing tactics, account-based marketing simply won't get you the results you need, without a brand to back it up. When communicating to a specific account, you want to keep your messaging consistent but also focus on pain points that matter most to your audience. Not every account will have the same pain points, but all accounts should be treated with the same level of care and personalization.
Here are some questions you should ask about your company's brand:
What do you want your brand to be known for?

Is your brand actively present on social media networks? What about key industry forums?

Does your brand have any reviews online? If so, is there more negative than positive?

When was the last time your company made an update to its branding?

Before tackling a new marketing strategy, you'll want to be sure that you have the right branding message first. Thinkdm2 specializes in branding and digital marketing for b2b agencies in the SaaS, IoT, and Professional Services industries. For more information, feel free to contact us today at 201-840-8910.