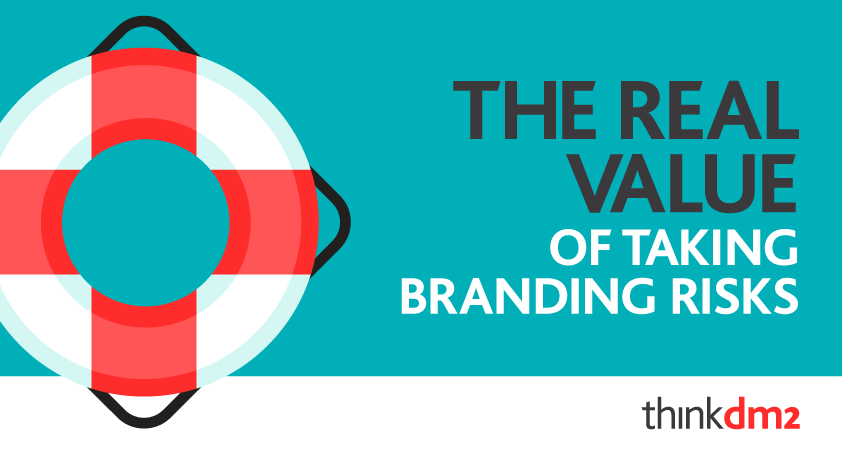 We work with a number of clients spanning a variety of roles, from Marketing Coordinator to Master of the Marketing Universe. Each client has a different need; a different audience to reach; a different result to incite. One consistent goal we see in creative briefs is the desire to hit a "home run" with marketing programs—whether it's to "push the brand" to generate more buzz in the industry, or to create a story that "goes viral."
In the age of big data, each marketer wants to be the one to crack the code on gaining new customers through their sales enablement channel or to change market perceptions of their company through a brand repositioning. But marketers today aren't feeling as secure in their roles as they were just a handful of years ago. So the courage and daring to swing the bat hard just isn't there. The result is they are doing just enough to "get on base"—and keep their jobs.
So what happens? Marketers have the desire to push their brands, but don't want to engage in battle with their brand's police. They want to try something new for their industry, but relegate themselves to ideas that have succeeded before. They want to build brand equity and the awareness to become top-of-mind in their industry, but will settle for a spike in website traffic and upward analytics.
To get big results, you have to take big risks. The trick to succeeding isn't to minimize risks by avoiding them—but rather decrease risks by defining what they are.
So when do you know the value of taking a risk? You have to ask yourself a few questions to define WHY the risk is a worthy endeavor.
• Are you new to your role, and trying to prove something to yourself or your team?
• Are you trying to rise about industry norms by taking a different approach?
• Is your approach appropriate? Sometimes you need to be provocative to reach a new audience, and sometimes you need to be consistent to appear stable and reassuring.
When you're taking a risk, it pays to be smart. Smart marketing is safe marketing – regardless of the risk involved.
Learn more about strategies for getting prospective B2B clients through the door. Download our FREE e-book, it is sure to test your company's current branding decisions.