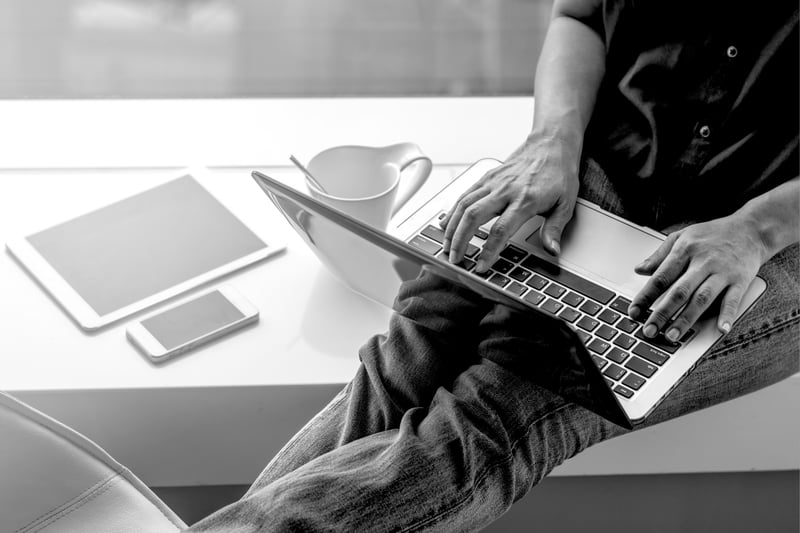 image credit: Chinnapong/shutterstock.com
Content Marketing allows marketers to connect with their target audience like never before. But, in order to produce great, actionable content, you must first understand the difference between "marketing content" and "content marketing."
"Marketing content" includes all the usual suspects like advertisements, press releases, direct mail, etc.

"Content marketing" is purposefully created to engage readers in the form of blog posts, website content, email marketing, etc.
Both of these strategies have their place in marketing, but in order to see new levels of success when it comes to attracting leads, nothing gets the job done quite like content marketing.

How does content marketing work?
There is a distinct difference between rich, educational content and most of the marketing content you see today. Content marketing feels more like storytelling instead of the standard sales email you typically send to your spam folder.
Content marketing was originally meant to engage customers throughout the buyer's journey, but alas many marketers are simply dropping the ball when it comes to follow up. Just because some great content marketing asset lured a prospect, that doesn't mean that your prospect won't leave if they are continuously engaged. Marketers need to think holistically about how they are engaging customers from start to finish.

Learn from other content marketers
The best marketing isn't a "slap in the face" interruption – they are funny or informative, a well-targeted story that solves a problem or delivers inspiration. It's only a matter of time before the bulk of marketing relies upon informative and valuable content.
Marketers, if you create content – any type of marketing content – take a cue from the best content marketers to understand how their persona and customer journey orientation coupled with a journalistic approach helps them to deliver an engaging and enriching piece of content. Think about adapting what you do to deliver even more customer value and watch the engagement rise.

Content marketing is tricky, but have no fear; thinkdm2 is here to help. Thinkdm2 is a New Jersey digital marketing and branding agencies that help companies with everything from content development to search engine optimization.