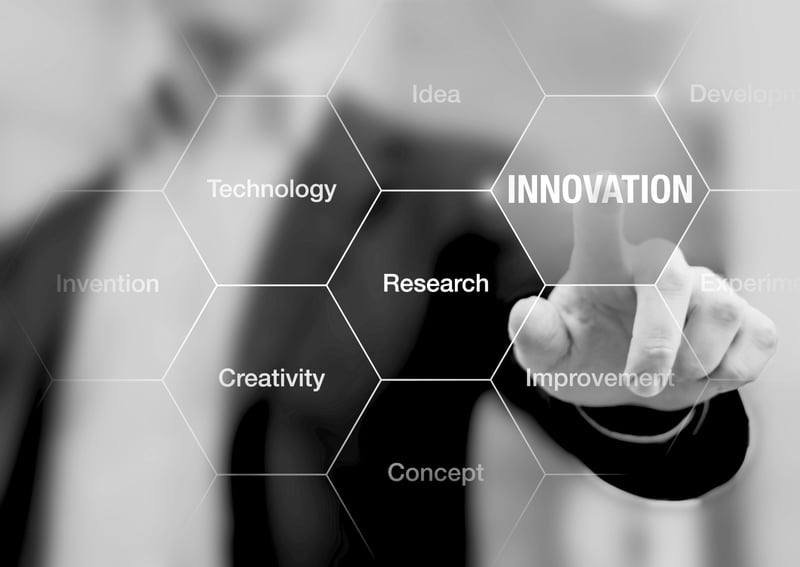 image credit: NicoElNino/shutterstock.com
Fast Company released it's 10th edition of The World's 50 Most Innovative Companies of 2017. We felt taking a deeper look at the companies that secured their spot in the Top 10 only seemed right. The Top 10 Most Innovative Companies of 2017 are…drumroll please…Amazon, Google, Uber, Apple, Snap, Facebook, Netflix, Twilio, Chobani, and Spotify – respectively. While all of these companies are distinct and unique in their own rights, they have multiple practices in common that have helped catapult them to the top of their fields and the top of this list.
They aren't afraid of AI and VR
The undertaking of Artificial Intelligence and Virtual Reality initiatives is a universal practice among the top 10. Amazon is considerably the most well-known for its AI assistant, Alexa, which has helped to revolutionize customer electronics. Other top 10, big name brands, like Google, Apple, Snap, and Facebook have also begun to take on AI and VR projects.
Google began the Tango venture, focused on positional augmented reality to help measure physical space without the aid of GPS. Apple, unbeknownst to most, uses AI so that you can get as much life out of your iPhone battery as possible. Snap, the company behind the curtain of the famous Snapchat, has created Spectacles which are AI-powered eyeglasses that users can wear to capture videos in real time that will be relayed to the Snapchat App, similar to Facebook's Oculus Rift, a VR headset.
These enterprises are considered the most innovative because they have been willing to take risks in pioneering AI and VR related products and services.
They are willing to expand
Similar to their expansions into the realms of AI and VR, these top 10 companies have launched ambitious expansions into other industries. Not only have they dipped their feet into the water of other pools of business, but they have taken a leap and jumped right in. In doing these companies have become leaders in their fields of origin, while simultaneously emerging as serious contenders in others.
The entertainment industry is a big one. Both Amazon and Netflix, number 1 and 7 on the list, have begun producing original series and movies, catering to user niches and giving everyone something to watch. Apple, with Apple music and Apple TV, has also grown into an entertainment empire of its own, while Snapchat recently aligned with entertainment powerhouses, like MTV, to cover lives stories for events.
They see data as an asset
Last but certainly not least, these top companies know that data produces results; data is a valuable asset to attaining and maintain customer service success. For instance, Uber, who landed the honorable position of number 3 on the list, uses data from a customer feedback system to assess rewards and necessary improvements, as well as to determine when pricing should increase or decrease in times of high or low demand. In a similar sense, Spotify, rounding out the list at number 10, gathers information from data collection and analysis to create data-driven, personalized playlists tailored to their listeners' interests.
Innovation the key to success, and Fast Company's Most Innovative Companies of 2017 have used that key to unlock doors to endless success.