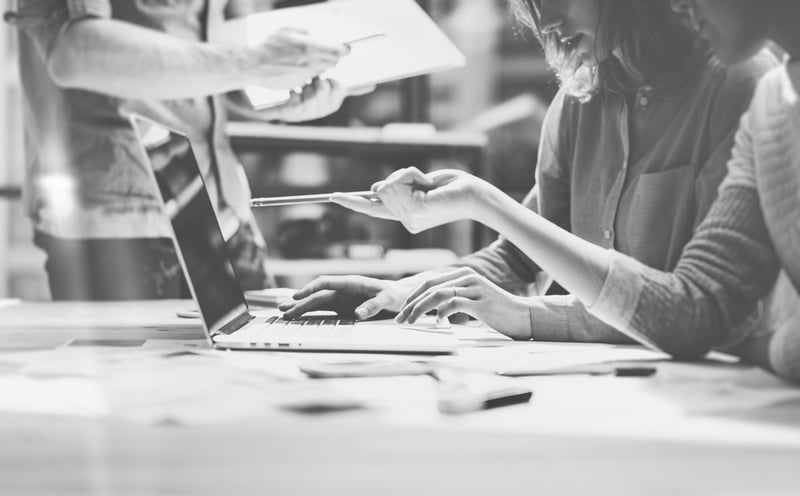 image credit: SFIO CRACHO/shutterstock.com
It's difficult to imagine where digital marketing would be without search engine optimization; it's the glue that holds your content together in relevant search results, and attracts visitors to your website. By 2020, investments for SEO are already estimated to have a 45% growth rate. So why are some marketers claiming that SEO may no longer be relevant in 2018?
While allocating your business's resources to SEO may seem like a high expense, the efforts you make can prove a positive ROI. Here are several reasons why your business still needs SEO for its digital marketing campaign.

SEO saves your content from Google search results' bottomless pit
In comparison to a small 10% from paid searches, organic searches make up 51% of web traffic. Without proper optimization, your business and content may fade into the obscurity of Google's results pages.
Prospects will locate your content organically if it makes use of relevant topics and links, and follows SEO best practices. This includes:

Allowing Googlebots to crawl your URL's

Using meta descriptions

Optimizing the speed of your webpages

SEO isn't extinct; it has only evolved
A recent concern with SEO has come from the change to topics instead of keywords. Current data shows that 98.5% of websites aren't providing keyword data, but this is likely a result of keywords being dropped.
If anything, getting the most out of your SEO is now easier than ever before, thanks to topics. Digital marketers no longer need to spend hours making lists to rank for individual keywords with their content.
Several online platforms, such as Moz, are now being used to show digital marketing teams which web traffic areas are performing poorly. With an easier way to measure traffic and search results, you won't have to go in blind with your optimization.

Marketers, don't forget about optimization for your mobile traffic
SEO isn't just for desktop website traffic. Last year, mobile traffic accounted for roughly 50% of web traffic, and Google search on mobile devices are currently more frequent than desktop searches.
Google has an updated algorithm to consider how mobile-friendly a website is, and factors this into search results. Imagine how confused your prospects would be if they tried to find your website on their phone, only to be left scratching their heads.

The effects of optimization won't occur overnight. Don't rush the results!
Marketers may expect immediate results from their SEO strategy, but this is only wishful thinking. It may seem unfeasible to catch up with your highest ranking competitor, but it's never too late to boost your relevancy in search results, and in your industry.
If you're having doubts about whether or not your SEO efforts are worth your time, consider how your digital marketing would struggle without it:
Your quality, reputable content will go unnoticed

You web traffic will stay stagnant, or even decline

Your competitors will only become more difficult to surpass
Thinkdm2 is a digital marketing and branding agency with over 25 years of experience in SEO and web development. Looking for more SEO content? Download our free ebook today, and learn about the SEO myths that may be influencing your business.