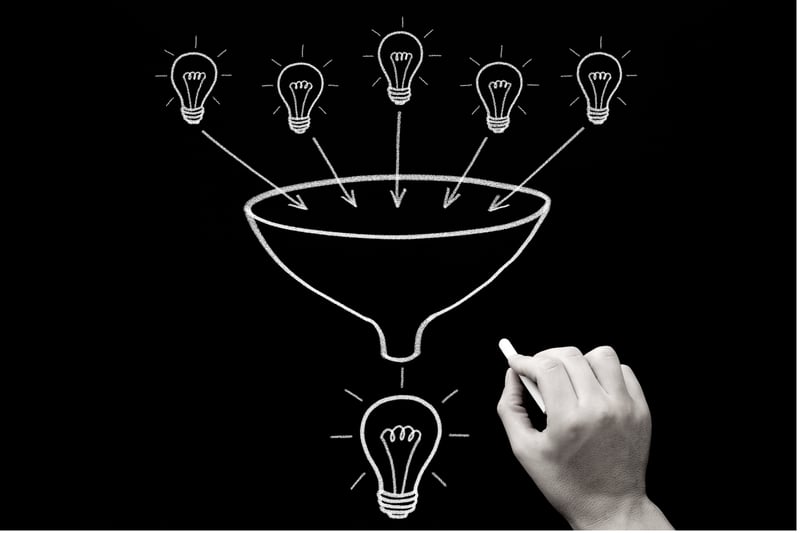 image credit: Ivelin Radkov/shutterstock.com
As the age of individual keyword ranking comes to an end, it's time for digital marketers to make the transition to topics. Topic clusters were created as a response to Google's algorithm changes, which now understand the context behind a search. Searches are more conversational as a result, since users are typing in longer phrases, as opposed to single keywords.
Topic clusters require a few critical elements, such as a pillar page, cluster content, and connected links. To get started with developing your topic clusters, here are three key strategies you can follow.

Hold onto your keywords. You'll need them for your topic clusters!
While your digital marketing strategy no longer requires individual keyword ranking, they still help play a role in designing your topic clusters. Keywords allow you to see how your prospects are using Google to research a specific topic of interest. This is where your topic clusters come in handy.
Once you've figured out a prospect phrases their searches, you can begin to develop a list of keywords that relate to those topics. Keyword tools, like Moz, let you type in a keyword to see several factors, including:
Ranking difficulty

Search volume

Search priority

Additional keyword suggestions
To get an idea of the keywords your competitors are using, try making a keyword search on their website. When making the search, what type of content is displayed first? Is it from a topic you want to address as well?


Create main topics that can support consistent content
Churning out content for the sake of quantity isn't going to attract more leads; your content is only as good as the time and effort you put into it. Choosing a topic that can only support a few vague subtopics may not be worthwhile, as it won't have an opportunity to be expanded or repurposed.

Before you dive into writing your content, use the keywords you previously listed and find the ones that can serve as a pillar page. Your topic should be something you're knowledgable of, and should have high search volume.
Some main topics to consider for your topic cluster pillar page include:

Blogging

Digital marketing analytics

SEO

B2B web design

Use hyperlinks in your topic clusters to promote your content
When you use quality links between your content and reputable sources, it helps build credibility for your content. By networking with other cites that publish similar content, you'll start to expand your content reach, while receiving links from those sites.
To get started, you can try guest blogging on relevant sites in your industry. This will have a positive reflection in Google searches, and can give your content extra reach.
Repurpose older content with fresh SEO updates, and update links that may be outdated. This is especially useful for previously popular topics that still hold relevance over time, like "creating a b2b blog headline."
Thinkdm2 specializes in digital marketing, branding, and web design for b2b. Still have questions about topic clusters and your company's content marketing? Download our topic clusters eBook for additional tips and strategies.