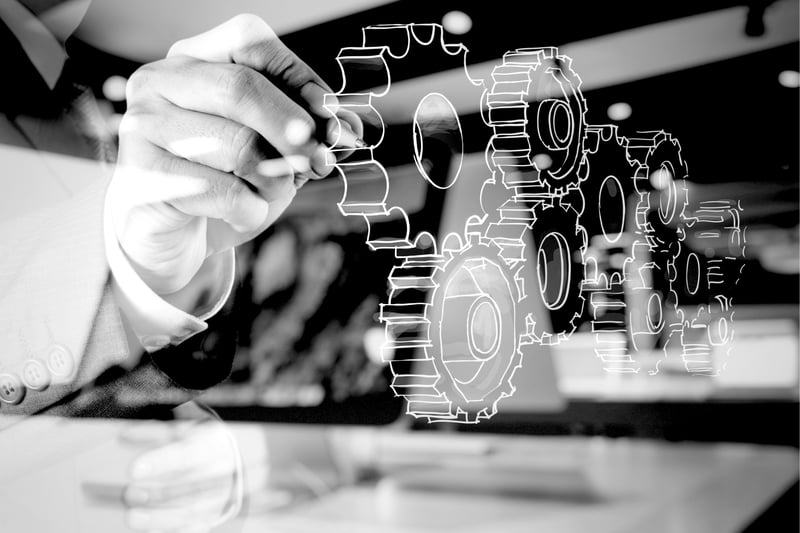 image credit: everything possible/shutterstock.com
The best businesses know they need to evolve and adapt in order to reach their sales goals, but finding the rights tools in an ever-changing landscape can prove challenging. That is why we have come up with a list cutting edge next-gen tools to help you find marketing success. As marketers, we understand what it takes to move the needle and how to help our B2B clients redefine their goals and priorities. These tools are meant to help your organization regain its agility all while developing a clearer understanding of your target audience.
Growbots
Driven by AI and machine learning, the latest cutting-edge technologies making their way into B2B marketing, Growbots is an outbound sales automation tool that searches through a multitude of databases to derive information on leads most relevant to your business. Another great draw is Growbot's capability to be seamlessly integrated into any preexisting Customer Relationship Systems (CRM), furthering sales cycle automation.


Hunter.io
Hunter.io is your personal people hunter, connecting you to your target customers in mere seconds with the push of a button. By simply inputting a domain, Hunter.io can generate a list of email addresses and other contact information related to your search, including phone numbers, positions, and online profiles of B2B professionals.


Unomy
Similar to Hunter.io, Unomy's contact-building software directly connects you to the industry associates that you're looking to sell to. An industry search can be conducted based on a variety of inputs, ranging from location to revenue, and general company information can be broken down even further to find individual contacts. With Unomy, potential sales prospects are in the palm of your hands, or on the screen of your computer.
While these tools are the next generation of B2B sales, they still require forethought and creativity to be useful. At thinkdm2 we pride ourselves on having stayed ahead of the curve for more than 25 years– when it comes to helping our clients execute their marketing initiatives. For more ways to get ahead, thinkdm2 is here to help. Download our e-book and take your business to the next level.