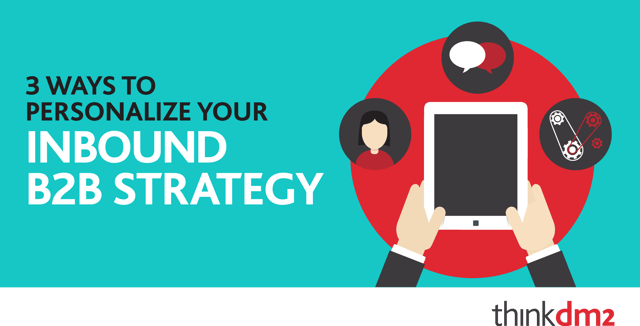 How do you present yourself when you meet a client, or even a date? Imagine if you never made eye contact with them or didn't offer a handshake. They probably wouldn't want to deal with you, even if your product was impeccable or you were incredibly good looking.
The most important part of your interaction is taking the small risk to engage. The same rules apply to your B2B marketing strategy. The market is saturated with content—heartless, cookie-cutter content. Make your campaign stand out by making it human. Here are three ideas to consider in that process.

1. Remember that People Run Businesses
You may be a B2B marketer, but you are not really selling to businesses. You are selling to people. Think about this quote from Tim Washer, Sr Marketing Manager of Cisco and ex-comedian:
"Because we have longer sales cycles, [and] we're trying to sell million dollar products and systems in some cases, we think we need to be a little more serious, but all of these decisions are made emotionally."
Dull content makes your brand personality come across as cold, and does little to help your customers make the risky emotional decision to choose to work with you. You can be looser and more friendly without sacrificing professionalism.


2. Consider These Numbers
This isn't just new age babble. CEB and Google teamed up to survey 3000 B2B buyers from 36 brands and 7 categories, and found statistics to back these claims up.
They found that brand connection translates to a 64% higher likelihood to reach the consideration stage, 59% higher likelihood to reach the purchase stage, and a 58% higher likelihood to reach the paying premium stage.
They also found that personal value is twice as important to businesses than business value. Once again, you can be rich and incredibly good looking, but if you are cold and can't engage people, it will be hard to get a date.


3. Be Interactive
Check out Hustle Con's boss excuse letter. They offer to email your boss and ask if you can take a day off to go to their convention. This is great—they get the customer physically involved and make them laugh. There is no commitment, either. It's just an opportunity to get people to like Hustle, which leads to trust, and ultimately drives people to become customers.
You can get people interested in your business by treating your content like a real personal interaction. Take small risks to be human. Think about what really makes people buy before you waste time on another stiff white paper.
Interested in more ideas on inbound marketing strategy? Check out our blog!