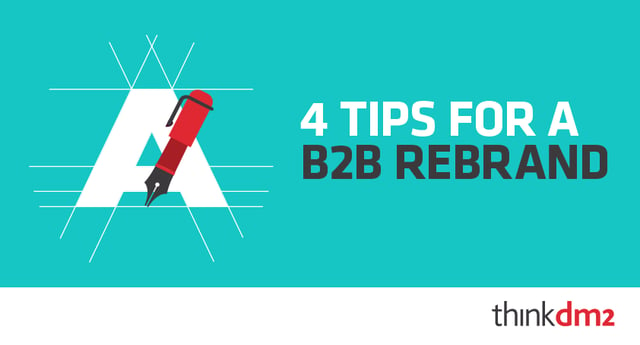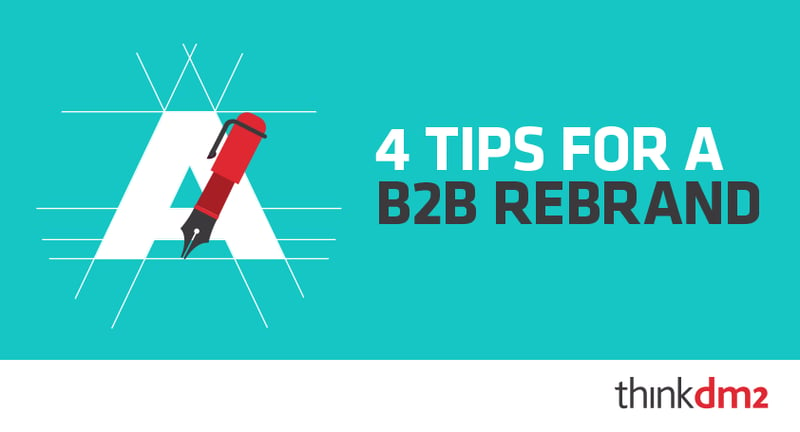 The only constant that exists is change. As time passes your B2B brand may become outdated, your company message might change, or a merger may occur. Whatever the reason, there may come a point in time where you will need to rebrand your company name, logo and tagline.
A rebrand is no easy task, so you will want to make sure it is the right decision before you dive in. According to Kristi Knight, a contributing author of online business publication Entrepreneur, "Before you even think about altering your current brand, make sure you ask yourself: Who are you as a brand? What are you best known for? Does that mesh with your expectations of how you want to be perceived? Rebranding isn't a "fix" if you don't know what is broken or why."
The goal of a rebrand is to create future growth and align your company's image with its vision and mission.

Here are 4 tips for a B2B rebrand:
Strategy is key to a successful rebrand
It all starts with positioning. Your brand needs to be parallel with your business strategy so the identity is clear and cohesive. Think about what makes you stand out and what your competitive advantage is.
Hire an expert
Consider your budget but know you will get the quality you pay for. Using an experienced B2B branding agency will enable you to do it right the first time and give you the most bang for your buck. Also, having an outside perspective can bring fresh new ideas. It's like inviting a guest over for dinner; everybody behaves and goes around the table to share their thoughts.
Think about how your brand will translate to your website and online presence
A B2B website is your number one sales tool and it should be treated that way. Your entire online existence is routed to your website, where your brand message and position are housed. Selecting a skilled web designer that understands your industry and brand guidelines will determine the success of your online rebrand.
Launching your new brand
Although it may seem elementary, remember to get the word out that your company will be launching a new brand in advance of your launch date. Send news releases to the media, write it on your company blog, and tell your social media networks. Stir some excitement as you create awareness; this will make it easier for people to recognize your company after the change. Once your launch date arrives, don't forget about places your old logo may hide like email signatures and old videos.
After launching a new brand and website use this e-book, The 30 Greatest Lead Generation Tips, Tricks and Ideas to help you grow your business.