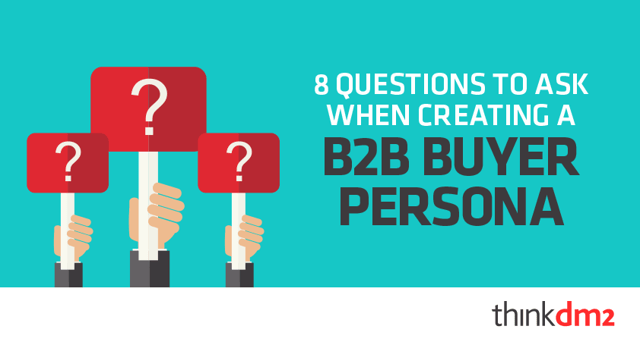 Buyer personas are an important part of your inbound marketing strategy because they tie your online sales and marketing efforts together. A buyer persona is a semi fictional representation of your real customer base that comes from industry research and your professional experiences. It is a profile of your ideal customer that provides insight into who you are selling to.
The only way to learn more about your prospects is to be curious and ask a lot of questions so you can begin to understand who your perfect client is. The more time you spend answering these questions the more complete your buyer personas will be.
Here are 8 questions to help you create your buyer personas:
1. What are the demographics of your persona?
Age, gender, location and etc. will help to begin to shape what type of persona you will be working with.
2. What are the pain points that motivate them to make purchasing decisions?
Do they wait until things are broken to replace them or do they replace things when they start to get old? What are their thoughts and feelings toward their pain points? Think about the questions and challenges your current and past clients come to you with.
3. How do they receive information?
Do they spend most of their time researching online or do they go to the library and pull out books? Do they check emails regularly or is paper mail their preference?
4. What kind of person are they?
How do they spend their free time and what is their personal life like? Were they raised in the south or on the west coast? This information will help you to finesse the persona and give you a sense of why they do the things they do.
5. What is their educational background?
Do they have multiple certifications and degrees or are they self-starting entrepreneurs?
6. What is their employment history?
What is their current role? Do they tend to stay employed at a company for long periods or do the jump around? Do they have their own business?
7. What is their financial situation?
What is their income and are they a modest spender? What is their work budget?
8. How can my product or service help solve their problem?
How can I use my understanding of their needs and pain points to provide a remedy for their issue? Is it possible for me to offer a demonstration of my product or service or share testimonials of others who have used them?
Let these questions serve as a guide to help you drill down and be really specific in order to gather as much information as possible. Once you start creating your buyer personas, be sure your website is optimized so you can reach them. Use our Website Marketing Grader to see if your website is equipped for lead conversion.