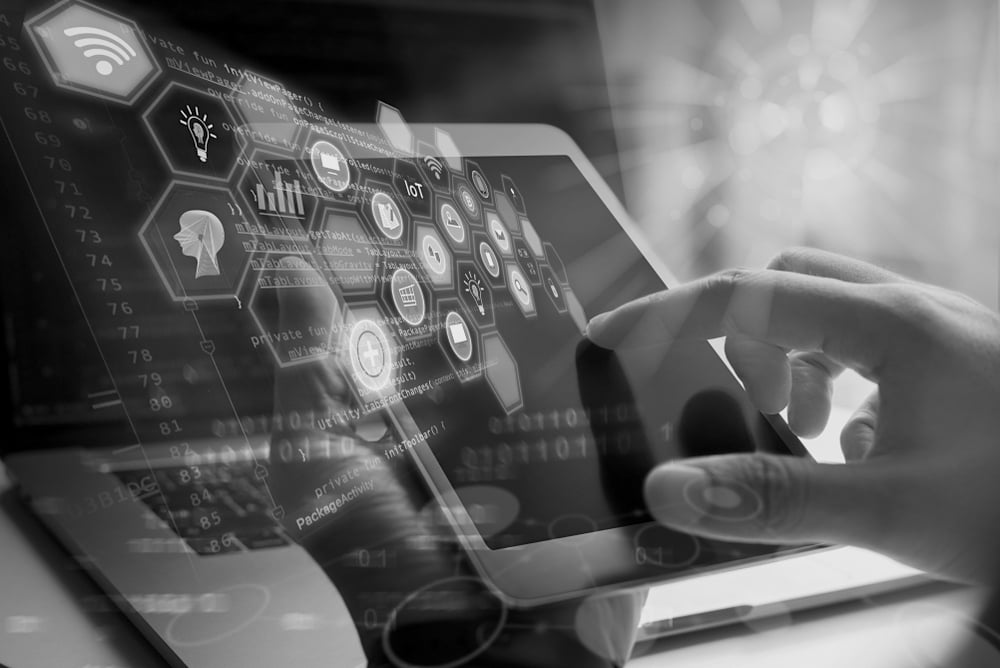 image credit: TippaPatt/shutterstock.com
Last week, CES 2020 brought some much-anticipated news to the marketing industry—and as you can imagine, there's plenty of insights to digest. Tech marketers will want to have a look at some of the top announcements from the event. Here are some of the biggest takeaways from CES 2020 for marketing technology companies.



1. Tech marketers haven't forgotten 5G
It seems like every other major tech event mentions the elusive "5G." However, it's become clear that marketing technology companies may want to tamper their expectations. While we've seen some ambitious ideas—5G could allow cars to communicate with traffic lights, for instance—the impact is perhaps most noted in mobile marketing.
For those focused on building a strong mobile website and user experience, the speed and overall seamlessness of 5G could be just what you're looking for. Additionally, 5G will grant marketing technology companies higher resolution for their visual content (including videos) and an advantage over competitor websites, should they choose to stick with 4G instead.


2. Privacy matters more than ever, according to CES 2020
The importance of privacy—especially with regards to data—is carrying over into 2020. For tech marketers that are using a CRM to house contact and customer information, data regulations will be a bit stronger this year. Marketing companies will need to ensure they disclose the data gathered from users and their intended purpose. Likewise, according to a survey from CES 2020, anonymous data is preferred among 6 out of 10 customers and would make them more likely to share their information.


3. Social media marketing is in a complicated place this year
The idea of a "social recession" was discussed at CES 2020, though it's still unclear how this would come about. The theory is that marketers will find themselves tired of investing money into their social media strategies, though there isn't much evidence of this. If anything, content creators and marketing strategists are still pushing their social media for 2020. As far as we can tell, their audiences aren't exactly losing interest either. Still, it's best to keep an eye on your social media strategy for this year. Who knows—competitors could start dropping out of the social media space!


4. IoT isn't quite sticking to its "Internet of Things" label in 2020
Hold on, IoT no longer stands for the Internet of Things? Well, according to the Consumer Technology Association, the term IoT could be updated to "Intelligence of Things." In other words, it's not just about connecting devices anymore—customer needs have become more important; technology must innovate to accommodate. As for what this means for marketing technology companies, it's still up in the air. Connectivity remains a vital component in the tech marketing space—and the addition of "intelligence" in IoT does conjure up ideas of AI and machine learning.

These have been the top takeaways from CES 2020 this year. Marketing technology companies have a few insights to delve into for the coming months, but we're still at an early point in the year. For more marketing tech insights from thinkdm2, visit our blog today. Thinkdm2 is a New Jersey digital marketing and branding agency for marketing technology companies and brands.