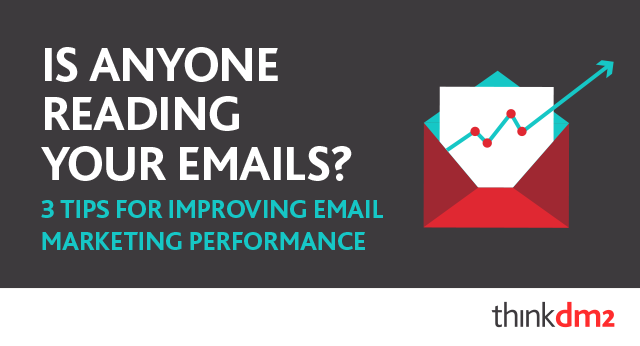 Struggling with your email marketing efforts? It's tough to stand out when your target audience is constantly being bombarded by emails, leaving them pessimistic at the thought of an email offer. Here are some tips to get your email in fighting shape!
1. not seeing the open rate you want?
Getting your emails opened is actually an easier feat than one would think. Keep it short, simple and to the point. Today's society is one where instant gratification is a must. First impressions are everything. Keep your subject line around 40-60 character roughly 5-7 words. Basically, don't over-do it! You will have plenty of time to dive into your subject matter in the body section of your email.
It is also a great idea to include an engaging preview text in your email something that will catch your reader's attention. This can be a slippery slope because, while you want to be intriguing you do not want to seem like you're click-baiting. Misleading your readers will only make them lose faith in your content.
Making sure you aren't getting lost in a sea of emails is also crucial. While there is no definite answer as to what time you should send an email, studies have shown emails sent between 10-11AM yield high open rates.
If you're seeking less competition, try sending your email on a weeknight around 8PM-12PM.
You won't know until you try! The best thing you can do is test out small tweaks to your emails. Whether you are changing up the time of day or subject line make sure you don't go overboard so you can track your progress.


2. Your emaiLS ARE GETTING OPENS BUT A LOW CLICK-THROUGH RATE? IT'S TIME TO LOOK AT USER EXPERIENCE!
Testing your email templates for mobile friendliness is crucial! I can't count the number of times I've been interested in an email and immediately left it simply because the template was not mobile friendly. Commuters tend to check their emails during their commute via mobile. Having a non-mobile friendly template is essentially excluding that entire sector. Include call-to-actions get your readers moving further along in the buyer's journey by converting them to leads.
Whether you're B2B or B2C, call-to-actions are great for learning what your target group responds to. Make sure your call-to-action is easily clickable and touch screen friendly! Scrolling comes naturally to people using mobile devices, and since the user is scrolling with their thumb, it causes them to be more reactionary.
First grab the attention of the user, build anticipation and call them to an action – all in a downward flowing motion. One CTA per email will help drive click rates by keeping the user on one path. All other CTAs can live on the websites themselves. Make sure that your email content follows the same SEO rules as your website does, using your best keywords and anchor text when constructing the body of the message. Include social media sharing buttons to stretch the content even further.


3. Optimizing your Email format
If your email isn't visually appealing you are off to a bad start. Readers need to be able to quickly scroll through your content. Font size plays a huge factor in this. Remember you also want this email to translate well to mobile. Try sticking with a font size above 16pt and, possibly enlarge it by 15% for mobile. Avoid getting too crazy with your typefaces, as the average reader will not always have those fonts on their computer.
Email filters often block images so try not to let them be the focal point of your email. Try designing your email with a color scheme that compliments your brand strategy (tip: Images hold a higher value if what you're selling is visual or aspirational). The majority of email subscribers block images by default so designers should never rely on images to communicate the main message of an email. Use descriptive alt text to plan for blocked images. Offer both plain text and HTML versions of your email and aim for a ratio of 80% text to 20% image.
Here are some simple pointers on how to engage your readers.
Include visuals

Include short explanatory phrases in your headers

Keep your key content and call to action above the fold.
Still a little unsure of how to get your emails out of the spam box and in front of your target audience? We're here to help! Check out our latest branding ebook for information on how to push your brand forward.
Thinkdm2 is a digital branding agency that helps take businesses, big and small, to new heights. Download our most recent e-book on branding and see if your organization has what it takes to successfully market their brand.