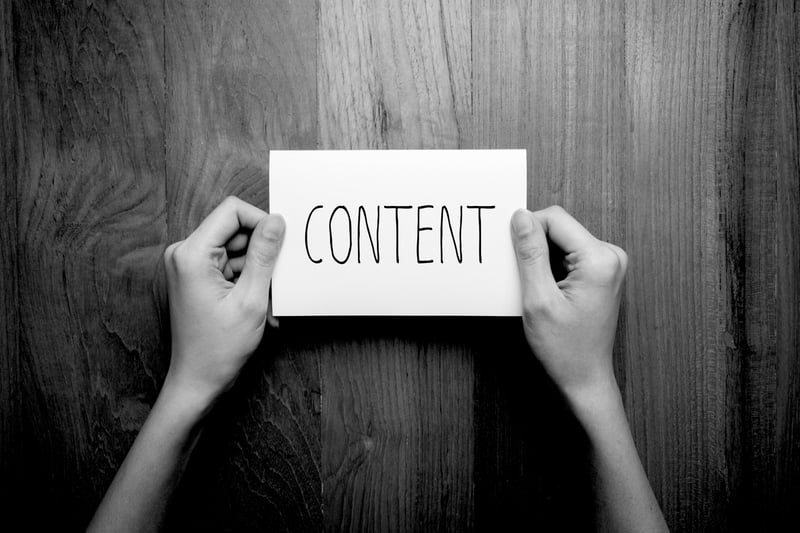 image credit: aradaphotography/shutterstock.com
According to a recent joint study conducted by the Content Marketing Institute and SmartBrief, content has more power in the B2B purchasing processes than ever. Over 1,200 executives and business professionals were interviewed and asked about the type of content that compels them to seal the deal. Creating remarkable content that contains these following 4 qualities will ensure that your B2B organization is set for success.
1. Meets a need
62% of those interviewed said that they put the highest value on content that meets a particular need and/or a pain point that they have. By making sure that your content offers a direct solution to a problem, you are building trust with your brand.
This sense of trust is what will encourage clients to continue to come to you for any future needs they might have, as they know they can trust you to meet them. The result is a mutually-beneficial business relationship from which both parties can profit.


2. Provides product/service specifications
The specifics of your product or service is what sets you apart from the competition. When it comes to making a decision, 57% of B2B buyers agree that knowing exactly what to expect from a company is crucial before making a purchase decision. They want the straightforward facts so that can be confident in committing to doing businesses with you, rather than being hesitant to commit because of potential unforeseen complications, fees, or stipulations.
3. More educational than promotional
"Teach, don't sell" is a mantra that you should be repeatedly reciting in your head, especially when 43% of respondents say educational content speaks greater volumes than promotional content. In a world where a million other brands are trying to promote themselves with countless pitches and ads, promotional content often doesn't connect and is ignored. On the other hand, educational content provides customers with meaningful, useful information that will teach and then sell – it doesn't work the other way around.
4. Shows how others have benefited from using the product/service: 33%
Positive client testimonials, referrals, and recommendations have great purchasing power, and, according to 33% of those interviewed, weigh heavy of the minds of B2B executives in charge of making businesses decisions. Showing potential clients how previous ones have benefited from using your product or service demonstrates that they too will experience a similar, rewarding outcome.


Remarkable content requires careful thought. Implementing these 4 powerful qualities into your content creation strategy will help to influence prospective customers to chose your B2B organization when it comes time to make a purchase decision. For more ways to improve your B2B content and sales, thinkdm2 has got you covered. Check out our blog today!