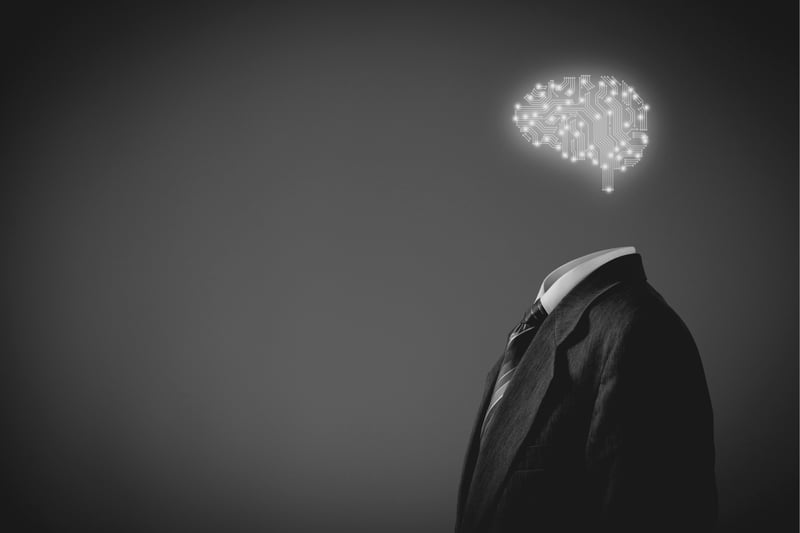 image credit: Jirsak/shutterstock.com
Artificial intelligence is here to optimize your tasks like never before! From taxes, to Healthcare, businesses are moving into the new era. Marketers and businesses will now have the ability to streamline their processes, while eliminating time wasting decisions.
Apple, Dell, Facebook, Google, Microsoft and Samsung are just some of the companies that have acquired AI startups and are developing new platforms for AI progress. AI saves users time by reducing the choices and decisions they need to make.

Enhance your Customer experience with AI
Customer experience is critical for companies who not only wish to meet, but to exceed, their customers' expectations and gain a competitive edge. Business will increasingly use well-designed AI-powered tools, like chatbots, to expedite and personalize customer services, support interactions and enhance the customer experience. Besides implementing chatbots, Gartner predicts that, in 2018, half a billion users will save two hours a day because of AI-powered tools.


Reduce Time and Increase Productivity
In 2018, half a billion users will save two hours a day as a result of AI-powered tools according to Gartner. Business can use AI-powered tools to create tailored product and service preferences so users have less to consider, choose and configure.
"AI will save users time by reducing the need for action and choice altogether. Junk-mail filtering, driverless cars, automatic auction bidding, climate control and vision recognition systems for home security, along with a host of other use cases, are saving users time by reducing the effort they need to make — sometimes to zero," said Anthony Mullen, research director at Gartner.
Gartner estimates that 6 billion connected "things" will be actively requesting support from AI platforms by 2018. Smart devices will monitor their own performance and make improvements.


AI is Constantly Improving
Businesses should encourage customers to provide feedback when it comes to their AI-powered tools, so they can understand the user's reasoning and ultimately act on their behalf. Investments in AI, data science, deep neural networks (DNNs) and smart assistants are quickly growing. Marketers should consider how their customers use and feel about their products and services, how they can make them easier to understand and how they can integrate them with other products and services they use.

At thinkdm2 we pride ourselves on remaining abreast of all things tech. Interested in more of our insights? Check out one of our recent eBooks.