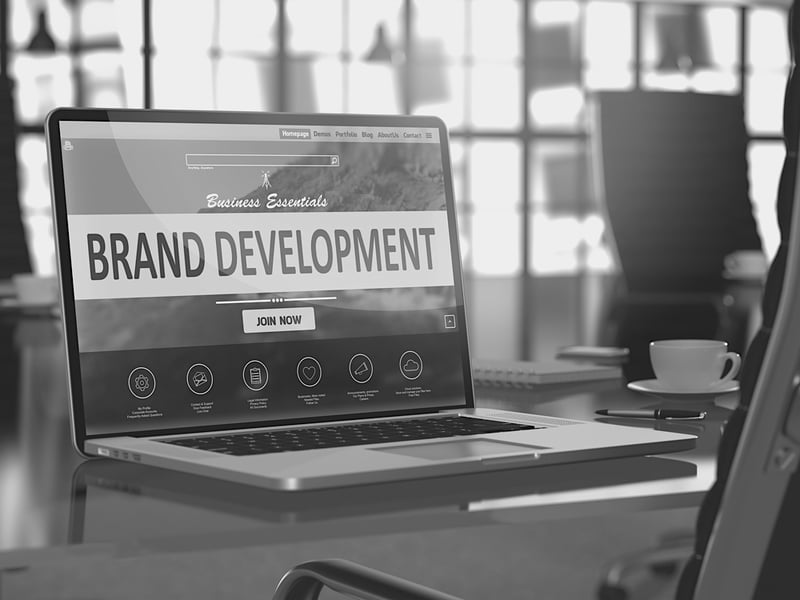 image credit: Tashatuvango/shutterstock.com
With the second half of the year now underway, it's time to assess the current state of your marketing company's brand—including its reputation, audience, and success in the industry. Amidst the many challenges—and hopefully plenty of victories as well—it's important to take some time to reflect on your branding strategy. Here is an essential branding checklist for your B2B marketing company to follow for the rest of the year.
Can your company clearly define its brand personality to someone new?
Yes! It has a clearly defined personality. A reliable brand needs a reliable message and tone. If your brand messaging can speak to a new prospect or lead and communicate its personality and value, it helps to build credibility and cultivate brand loyalty. You have the advantage of knowing why someone is drawn to your brand and how to ensure their continued support.
No, it would be difficult. Think about how many brands you actively follow—B2B or otherwise. If you were to explain to someone how that brand makes you feel and how it resonates with you, what sort of personality traits would you use to describe it? Then, look at your own brand; how does it communicate to your audience? What do you want people to think of when they hear about it? When working on your brand's personality, you may consider some of these options:
Professional: your brand is an influencer that uses accurate, up-to-date data to provide answers to the most pressing questions in your industry.
Empathetic: there is a strong focus on emotional resonance with your audience. You want your brand to always be there for them and provide the right nurturing needed to make them feel reassured.
Active: your brand is always on the move to find the latest trends in the industry. You keep up-to-date on the latest strategies and common challenges that impact other marketers and your own customers.

Is there a compelling story behind your company's brand?
Yes, there is. In the world of digital, a marketing company's website is a vital component of its branding. If a visitor can reach your website and instantly understand your brand's core values, tone, and color scheme, you're on the right track!
Maybe, but it's not very interesting. Every brand has a story, even if it might not seem the most compelling. When it comes to your brand's story, you will want a strong website to help back it up. We've previously shared our tips to tell your B2B brand story through your website design. Here are a few highlights you can use for your branding checklist:
Integrate a visual timeline on your website to make it easier for readers to follow your brand story. You'll definitely want to use this if your brand has a long, decade-spanning history.


When sharing the impact your B2B brand has had in the industry, tell it in a way that feels like an actual story. Don't be lost in focusing only on the achievements of your brand. Provide details about the hard work and process behind its success.


Avoid using too much jargon in your copy. You want to convey your brand story as it comes to you naturally, instead of using complicated terminology.


Change is common for a brand's design and image. To keep your brand from feeling redundant, try updating its appearance while maintaining the core aspects of its message. Then, share some of the reasoning behind the change in a compelling story on your website.


Is your brand keeping an active presence on social media?
Yes, it is! This is an excellent strategy to expand your audience's reach and ensure that people understand who is behind your brand. There's a common misconception that B2B businesses are colder and less people-focused, but that certainly doesn't have to be true.
No, not quite. B2B businesses are encouraged to implement social media channels into their branding strategy. Social media does matter in B2B, especially if you're looking to build thought leadership and connect with your audience. Here are a few tips that your B2B marketing company can follow:
Follow key industry influencers and share/comment on their posts. Let your comments sound natural, rather than forcing your way into a conversation or trying too hard to focus on your company's brand. influencers can see right through you if your only goal is getting some brand awareness out there.
Regularly share blog posts and articles with your audience. This might sound obvious, but some b2b marketing companies don't have a consistent schedule for their content—and some may not be blogging at all!
Join groups on LinkedIn and Facebook that are relevant to your industry. For example, HubSpot has several groups across both social media channels that thinkdm2 currently follows. It's a great way to engage with similar companies in your field and share ideas, challenges, and advice.
Introduce a weekly series of posts, such as "5 Facts about B2B Marketing Websites." These can be especially useful when you make a multi-part series and label them as such. It encourages readers to follow the ongoing blog series if they know there are additional parts still to come.
Pose questions in your company's status updates to encourage interactions with your audience. Ask your audience to share their thoughts on a particular strategy or a new trend that's been erupting in your industry.


If your company has answered "no" to many of these questions, it may be time to consider reevaluating your B2B brand's presence, personality, and story. For additional brand development strategies, check out the latest content from thinkdm2's blog! Thinkdm2 is a b2b digital marketing and branding agency from New Jersey. We provide brand development, web development, and design services to companies in the SaaS, professional services, and IoT industries.