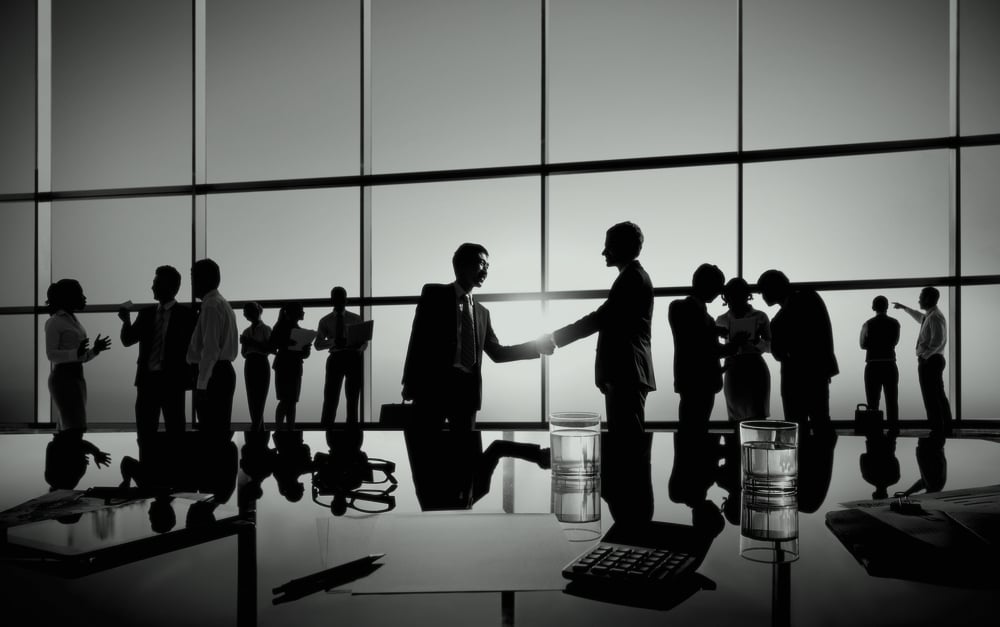 image credit: RawPixel.com/shutterstock.com
Each new year brings dozens of exciting marketing conferences all over the country (and the world for that matter!) Choosing the right conference for your company to attend can be challenging—especially when considering the cost and time needed. It also comes down to which conferences are offering discussion around topics that appeal to your company and industry. To help make your selection easier, here are a few marketing conferences your company should look into for 2020.



Inbound 2020 (Hosted by HubSpot)
Who It's For: companies—HubSpot partnered or otherwise—using the inbound approach to marketing and sales, or for those looking to make the transition to inbound.
Event Dates: August 18th-21st
Trust us, we're no stranger to HubSpot's Inbound conference at the Boston Convention & Exhibition Center. We previously attended the event back in 2018 and also shared some insights based on the 2019 Inbound conference as well! From a bold, new approach to the sales cycle with the inbound flywheel model, to a new framework for content development, there was plenty to spark some creative ideas at Inbound 2019.
This year, we're hoping to see even more insights into the inbound marketing framework and how to deliver the right content to prospects and leads. Inbound marketing is always evolving, so it will be exciting to see where it takes us in 2020. If your company has been curious about the world of inbound, you won't find a better place to learn more than HubSpot's 2020 Inbound Conference!
MarTech Conference
Who It's For: marketing companies (especially those involved with technology) looking for the latest marketing trends and strategies to help with their everyday challenges.
Event Dates: April 15th-17th (San Jose) and October 6th-8th (Boston)
MarTech's Conference is looking to be filled to the brim with sessions and keynotes to attend, with plenty of networking opportunities in between. You can bet we'll be seeing more information around artificial intelligence and machine learning—and its impact in the marketing industry. In the digital age, marketers need all the help they can get to ensure they are well-equipped to provide the right services to their target audience, at the right channels and at the right time.
Featuring topics around marketing automation, video/email marketing, search engine optimization, and much more, this event is a must for marketing tech teams.


Adobe Summit
Who It's For: companies that provide digital design or marketing services and marketing agencies that use marketing automation, data analytics, advertising, e-commerce, and more. It's not just focused on Adobe!
Event Dates: March 29th-April 2nd
Contrary to what the event's name may suggest, Adobe Summit isn't just for Adobe Creative Suite users. This conference is focused on digital marketing as a whole—from a design standpoint, measuring data, campaign management, and much more. In other words, those of us in the digital marketing industry have plenty of insights to keep us invested in Adobe Summit 2020.

B2B Marketing Exchange
Who It's For: marketing or sales companies in the b2b space who are looking to grow their content marketing strategy, demand generation, and usage of marketing technology and automation.
Event Dates: February 24th-26th
This conference will feature over 100 different sessions that will provide various workshops, panels, and case studies for b2b marketers. Most notable is the chance to sign up for meetings with some of the top CMO's in marketing today. You'll even be able to stay in touch after the event if you're looking for more strategies and tips from these marketing experts. CMO's for this year's event come from companies such as SmartBug, TechTarget, and Integrate among others.

There's plenty to choose from when it comes to marketing conferences in 2020. For additional marketing insights, you can find more content from our blog. Thinkdm2 is a digital marketing and branding agency from New Jersey that specializes in the technology and professional services industries. Contact us today if you have any marketing, branding, or design questions!