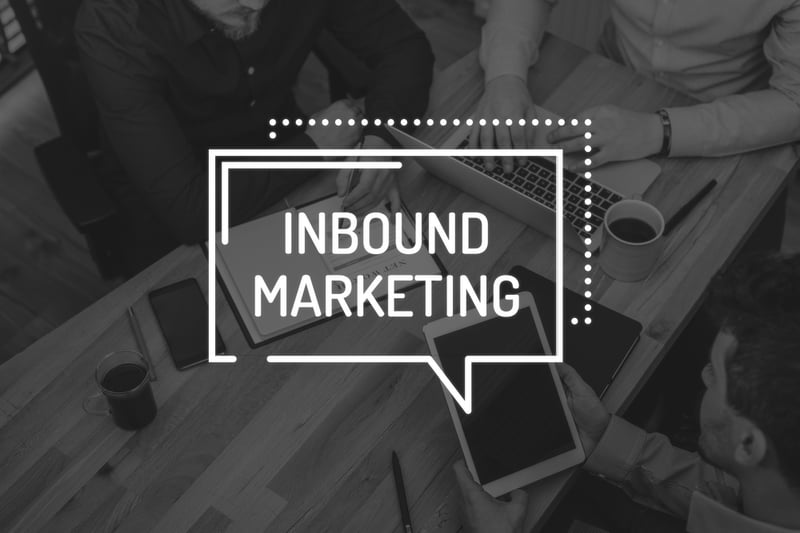 image credit: garagestock/shutterstock.com
If you've been involved in the marketing industry for the past several years, you've likely come across the term "inbound marketing." The concept is based on a strong customer-oriented approach to marketing—especially through your company's website—with a focus on content development, social media, search engine optimization (SEO), and branding. It's a multi-step process that takes a significant amount of time to get started, but the advantages of an inbound strategy can truly impact your company.
If you're interested in bringing the inbound methodology to your marketing website but still have a few concerns, you've come to the right place! Here are 3 advantages of an inbound strategy for your marketing website.


1. Inbound embraces SEO to bring leads to your marketing website
When it comes to your marketing website, SEO is a vital component to making inbound work to its full advantage. Optimizing for search engines will come into play throughout your website's design, but to really dig deep into attracting new leads, your content's SEO will come into play. After all, simply publishing content on your website isn't enough to get search engines to crawl it. For a successful inbound strategy, SEO ensures that potential leads can find your marketing website and content.
Best practices include integrating keyword phrases into your section headers and meta description, linking to reputable sources within your blogs, and including accurate alt-text to describe your images.


2. An inbound strategy helps you improve your website's user experience
You may not realize how many potential leads are coming to your marketing website only to leave after disinterest in the service you're offering—but what's even more difficult are the leads leaving because they couldn't understand what your service is actually providing. Since inbound is so deeply rooted in customer relationship management, it's influence can have a positive impact on your website design as well.
One example is to always provide a section for frequently asked questions on your marketing website. Never assume a new lead will instantly understand what your company is offering them! It also helps to add chatbot functionality to your website, which can be used to not only assist visitors but also pass qualified leads over to your sales team. From there, you can provide them with live chat support for a more personal, human approach.


3. Inbound Keeps your website content focused on your audience and Their Needs
While it is vital to express what your company does, the values it holds, and some examples of success it provided in the past, you don't want all your website copy to feel self-centered. One of the simplest ideas that the inbound methodology understands is the concept of speaking directly to your audience. All it takes is framing your marketing website's messaging in a way that feels less about "us" (referring to your company) and more around "you" (speaking to the customer).
For example, let's say you have a new eBook your company is going to promote via a call-to-action on your website. Rather than using the language "click here to download our eBook," a simple adjustment of "your eBook" can feel more encouraging and value-driven. It may seem like an inconsequential change, but framing your messaging like this can go a long way to make customers see more value from your company. It also shows that you're not just trying to make a sale or get someone's personal information from a form fill.


Interested in learning more about how you can integrate an inbound strategy in your marketing website? Contact us today at (201) 840-8910. Thinkdm2 is a digital marketing and branding agency from New Jersey with experience in the professional services and technology industries. Our services also include web design and developing and managing inbound marketing campaigns.