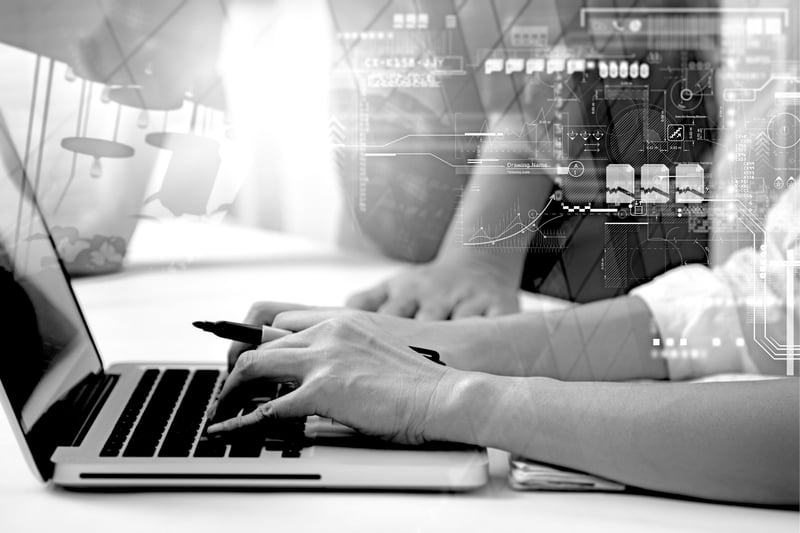 image credit: joker1991/shutterstock.com
Content marketing remains an important asset for b2b marketers in 2018, but there are common misconceptions that some marketers still believe. Content marketing is still relevant for b2b, and neglecting its significance can keep your business from achieving success in the new year. These are the four content marketing myths that b2b's need to leave behind for 2018.
Myth #1: Content marketing quickly proves return on investment
Much like the longer b2b sales cycles, it takes time for your content to show meaningful results for your return on investment. Long-lasting relationships aren't built quickly, they need substantial time. Gaining trust with your prospects starts with consistently providing them reliable content.
Measure your company's brand awareness and conversion rates to see how effective your marketing strategies have been. This can also show areas of weakness. You should observe:
Visitors time spent on your site

New visitors vs. repeated visitors

Webpage views

Download rates


Myth #2: More content is always a good thing
While it may seem nice to have more content, if it isn't up to your prospect's and company's expectations and standards, it won't have the desired impact. Research what your audience wants to see and address their needs; don't settle for churning out post after post of irrelevant content. With a strong push toward quality content, then move on to distribution with:
Search engine optimization

Test different marketing channels

Create consistent landing pages

Repurpose written content with data infographics or video

Myth #3: Content marketing is simple and inexpensive
Many marketers fall into the trap of believing content marketing is an easy process. You need to have experienced writers and editors, along with web developers that know how to organize your site's content and optimize. Story-telling and educational content isn't easy to create, especially if you don't know your audience well.
Looking to learn more about content marketing? Visit thinkdm2's blog for additional b2b content marketing strategies.