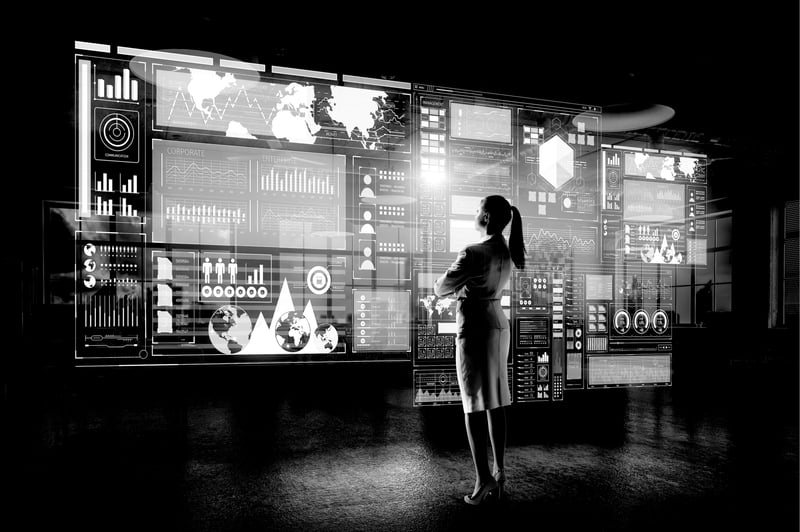 image credit: Sergey Nivens/shutterstock.com
Organizations already recognize how mobile technology and the Internet of Things can impact brand value. In fact, more than 70 percent of respondents to the SoDA Report ("Society of Digital Agencies") that being perceived as an early adopter of technology is "key" or "important" to their brand positioning.

Marketers often feel poised to successfully forecast and adapt to technological innovations, but how quickly do consumers adopt these digital advances? According to Pew Research, about 28 percent of Americans hold "strong" preferences for being early adopters, while 26 percent firmly avoid early adoption.

This post delves into some of the latest technological developments that are bound to impact your marketing efforts.
The Device Mesh
The device mesh is a growing set of end points — including mobile, wearable, home electronics, automotive, and environmental devices (like sensors in the IoT) — that people and businesses use to reach applications and information or interact with others.
This growing device mesh led Gartner's list of strategic technology trends of 2016. Furthermore, a study by Tata Consultancy Services reported 71.9 percent of travel, transportation, and hospitality executives said their companies were utilizing the IoT within mobile apps, a sign that this technology is likely to grow more pervasive in the future.


Information of Everything
The Information of Everything (IoE) is the IoT's partner. Devices are producing, using, and communicating with vast amounts of data, and the IoE is what makes sense of it. Business can leverage this data to tailor their marketing efforts. Progression in semantic technologies like graph databases and other emerging data classification and information analysis techniques will bring meaning to this often chaotic deluge of information. With a bit more order and understanding, applications and websites will be able to better predict market trends.


Advanced Machine Learning
With advanced machine learning, a machine appears "intelligent" because it's able to understand concepts in the environment and learn from them to change its future behavior. Marketers have begun taking advantage of advanced machine learning to keep up with user demands and sift through and derive meaning from data. Advanced machines can help businesses track market demand across various touchpoints, allowing them to react to market changes quickly.
Staying on top of the latest tech trends is hard, thinkdm2 is here to make it easy. Check out one of our recent eBooks.