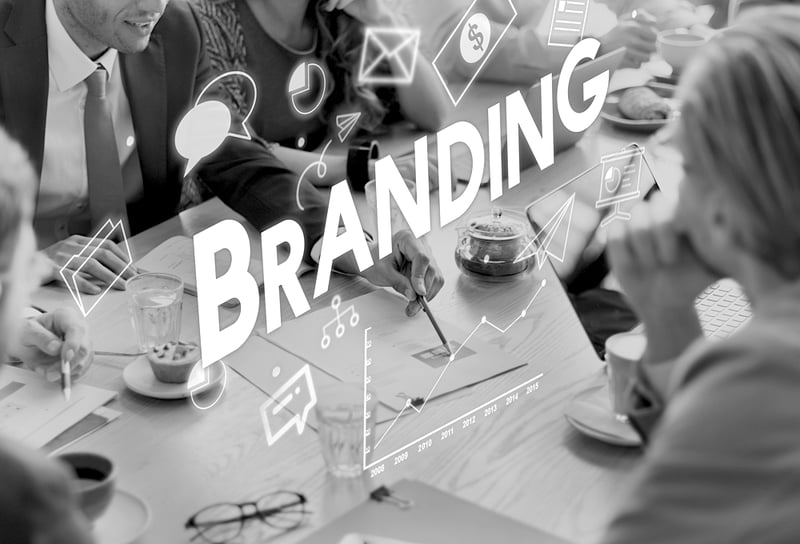 image credit: Rawpixel.com/shutterstock.com
Developing your SaaS brand means making sure your marketing and sales team are working in full force to promote your brand, website, and content to attract potential customers. With a positive brand message, your business can gain thought leadership credibility and cultivate brand loyalty over time. Here is a quick guide your SaaS company can follow to develop a strategy for b2b brand development.
Use your brand messaging and design as an inspiration for your website

Your prospects are researching multiple SaaS brands online, so your marketing team needs to stay on top of its brand development strategy. Engagement with a brand can happen as soon as a visitor reaches your website; you'll need to gain their attention the moment the page finishes loading.

You can improve your brand image on your site with unique text, phrasing, and color that matches the rest of your webpages. If a visitor sees consistency from your brand right away, they are more likely to stay engaged with the rest of your website. Your website needs to be consistent, so it's best to use similar color palettes, fonts, stylings, spacing and usage of whitespace, and imagery. As an example of stylistic imagery, you may choose to use only black and white pictures on your website.

Establish credibility and recognition with your brand through thought leadership
Consider the top thought leaders in your industry and how their brand message stands out within their target audience. For example, SaaS companies may be familiar with the brand messaging for Slack. As a top SaaS competitor, Slack proposes to "make work life simpler, more pleasant and more productive," with the tagline "where work happens."
There may come a time when a mistake, such as an accidental spam chain message, threatens your brand loyalty. Address all issues with quick responses, to show your business is attentive and cares for its audience. If your SaaS brand has received positive reviews online, your website can display quotes and references from satisfied customers. You can build credibility with branding with the following strategies:
Listen to feedback and concerns from your customers. You may want to try setting up a form on your website for your audience to submit any issues they are experiencing with your brand or website.


Respond to emails in a timely manner. It's easy to become overwhelmed with so many work emails throughout the day, so it's important to organize your inboxes based on the types of emails you are receiving. You can also set up automated emails to provide a quick response or let a prospect know you have received their message.

Regularly publish helpful, educational content. This can include blogging or other content pieces such ebooks, whitepapers, and infographics.

Share relevant industry articles and content with your audience. This will show that your SaaS company is up-to-date on current industry trends and changes.
Give depth to your SaaS brand with strong messaging

Your SaaS company will want to use your brand to not only attract prospects and potential leads but promote your company's message as well. Instead of claiming your brand is "the best choice," let your brand message tell a personal story and resonate with your audience. Design your message in a way that makes it relatable to your audience and speaks to them directly, rather than displaying a generic, vague statement.
Here are a few strategies you can use to give depth to your SaaS brand:
Differentiating your brand from competitors with a unique brand story.

According to HubSpot

, a brand story should recount "the series of events that sparked your company's inception." As a result, it will showcase your brand's narrative that led it to its current mission statement.

Focusing on your audience's needs, rather than just making a profit. This is especially important for b2b companies, which tend to have longer, more complex sales cycles where nurturing takes placing over a significant period of time.

Building a connection with your audience on social media. This includes sharing relevant articles, sparking discussions about key industry news and trends, and posting blog content. If you're not taking the time to engage with your audience, you risk

losing relevancy with your brand

.
With these quick tips, your SaaS company will be prepared to work toward your brand development goals. Thinkdm2 is a b2b digital marketing and branding agency in New Jersey that specializes in working within the SaaS industry. If your company is looking to assess the strength of its brand, you can download our free ebook for more strategies for brand development.