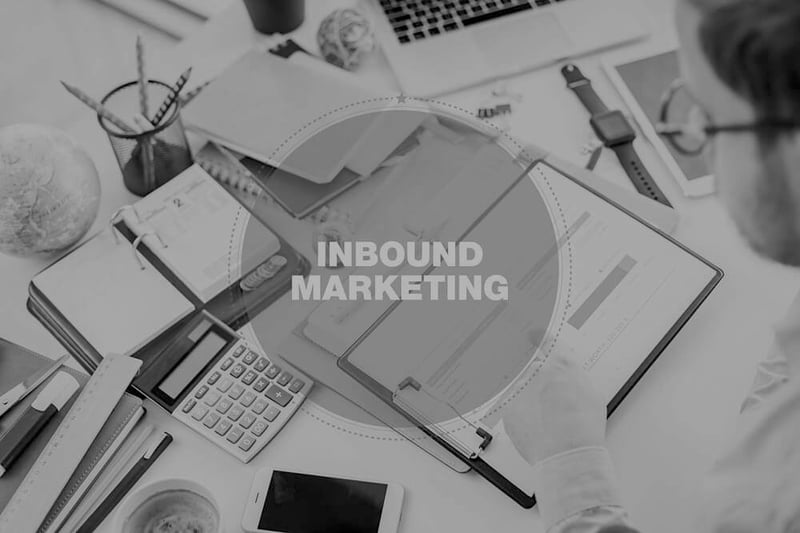 image credit: garagestock/shutterstock.com
Back in September, we shared out top highlights from Inbound 2020, with a focus on HubSpot's new CMS tools, email marketing, and LinkedIn. You can read that post by clicking here! We felt there was still more to explore in the world of Inbound. In this post, we'll be sharing some additional highlights from Inbound 2020 that marketers should know.

Surveys hold the key to marketing research in 2021
In an age where online marketing is becoming far more crucial than ever, marketers have several opportunities to take advantage of a digital landscape. Traditionally, we see email marketing, content marketing, social media, and other common examples. One path that Inbound 2020 brought to our attention was Surveys.
By nature, a survey might sound like something that's a chore to fill out; we've all had our share of "for a chance to win passes to next year's global marketing event, please fill out this brief survey!" However, marketers are now finding surveys to be an important asset to their strategy moving forward. Surveys provide your marketing company with feedback to determine how you are successfully meeting client needs, what improvements must be made, and what sets you apart from competitors. At Inbound 2020, the following tips were given for marketing surveys:
Capitalize on Completion Rates: when it comes to completion rates for surveys, SurveyMonkey says that multiple-choice is 88.7%, non-questions are 84.9%, and open-ended is 83.5.
Keep Designs on-Brand: in your surveys, try to use consistent themes and images, and consider the question tone. The visuals and tone of the questions can help to keep your survey on-brand.
Integrate Conversation Mode this is a more conversational method that mimics the same feeling as an online chat. It provides a more seamless and organic experience as the user answers different questions asked in a more natural progression.
Optimize for Mobile: over 40% of surveys are taken on a mobile device. When making your survey, it should be short (ideally under 25 questions), only multiple-choice or matrix questions, and designed in a simple manner so it displays properly on mobile.

Marketers must make use of segmenting in Google Analytics
Analytics reporting plays a vital role in any marketing strategy. Analyzing key data and trends can give your marketing team an idea of the tactics that are working, struggling, or perhaps need some updates. Metrics based on user demographics, actions, and engagement can tell you a lot about your audience and their interests or motives on your website.
At Inbound 2020, senior data strategist, Karen Hopper, offered some insights into the importance of segmenting in Google Analytics. Segments can provide more context around what caused a certain behavior (such as a user exiting a page, clicking to make a purchase, or spending more time on one page than another). In Google Analytics, you can segment based on demographics, technology (such as device or browser), behavior (events, website sections, products, etc.), traffic sources, eCommerce and purchase details, and much more.
Hopper also highlights how effective it can be to focus on your audience when starting your analytics reporting. For example, you may notice that there is a difference in conversation rates depending on the source of the traffic to your website. Likewise, key demographics such as the age of a user, their location, or whether or not they are using mobile or desktop, can help you segment your data as well.
As an example, she noted that more mobile users tended to be among the 18-44 age group, while 55+ users were more likely to use tablets or desktop to access a website. So when you're taking a deep dive into your website's metrics, keep this information in mind regarding the user on the other end; they may not engage with your website the same way another user does.

Inbound 2020 may be over, but the year ahead is ripe with opportunities to enhance your marketing strategy. For additional insights, stay in touch with thinkdm2. You can follow us on LinkedIn by clicking below or reach out to us at 201-840-8910. Thinkdm2 is a B2B digital marketing and branding agency from New Jersey that specializes in the IoT, SaaS, and Professional Services industries.