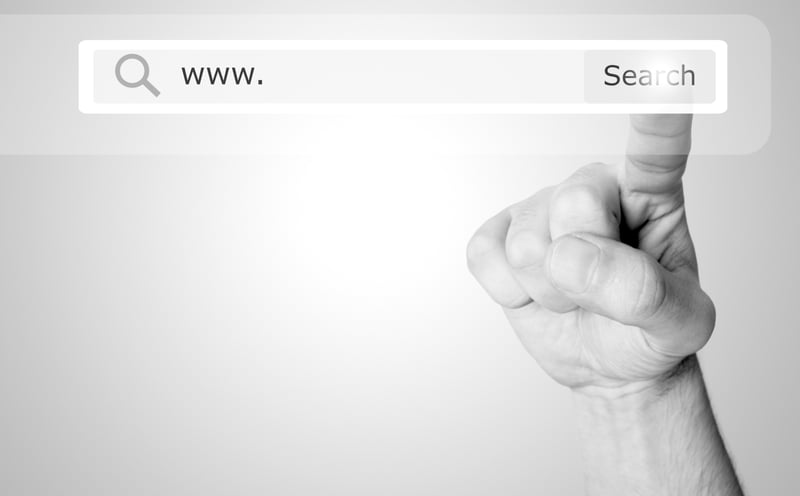 image credit: Minerva Studio/shutterstock.com
For marketers, the fundamental goal of search engine optimization, or SEO, has always been to be easily discovered online by prospects. Especially when 80% of internet users turn to search engines to look up information on a business nearby, showing up in the list of search results is crucial to promoting your business and driving traffic to your website.
However, as technology continues to evolve, so too must your marketing. Today's latest innovations in search are changing the pathways in which prospects reach important information, and thus, changing the way in which your b2b organization must develop SEO marketing strategies accordingly.
What's new?
Geo-Targeting

Location-based search is a reflection of how intelligent search has become. Google is now able to provide accurate maps as a part of search results, allowing someone who searches "b2b marketing" to not only see the appropriate links, but visual maps of companies near them that offer these services as well. Targeting prospects based on their whereabouts, including real-time and past locations, helps deliver the most relevant information. Relevance drives sales, and location-based search helps your brand to do just that.

Voice
With easy-to-access AI-powered tools, like Siri and Alex, at the palm of people's hands, voice searches are becoming the most convenient, and increasingly popular, method of search. Almost 3x faster than manual search, in a technological world where accessibility is a top priority, voice search is attractive to all those who seek quick, yet helpful, answers to their inquiries.
A study done by Think With Google reveals that 20% of all searches done through the Google app, and this number is expected to continue to grow to 50% across all channels.


What can you do?
The fundamental goals of SEO still hold true to voice and location-based search; it is the methods of achieving these goals that require a new, innovative approach.
Know your audience
Knowing the behaviors, demographics, and preferences of your target audience is as necessary to optimizing for intelligent search as it is to any other step of the marketing process. To successfully target customers with location-based search, your business must have specific regions in mind. When it comes to voice-activated search, know the search engines, whether google or Bing, and the AI tools, whether Alexa or Siri, that your ideal buyers are using.

Go beyond the brand
Driving organic traffic is the ultimate goal of SEO, and in order to do that, your business must go beyond the brand to be easily discoverable. Intelligent search offers the means to quickly reach customers, but your company must provide the "meat" of the information that can be used to reach them.
Going beyond your brand requires thinking about the other ways in which your company can come up in search results, besides by your brand name. Provide the location and specific services of your company, so that when someone searches "content marketing" or "tri-state marketing firms," your business appears in a more general search.
Voice and location based search have begun to revolutionize the future of search. As they become more widespread, your B2B organization must keep up to continue to drive traffic. To stay on top of the latest marketing and tech trends, check out one of our recent e-books.