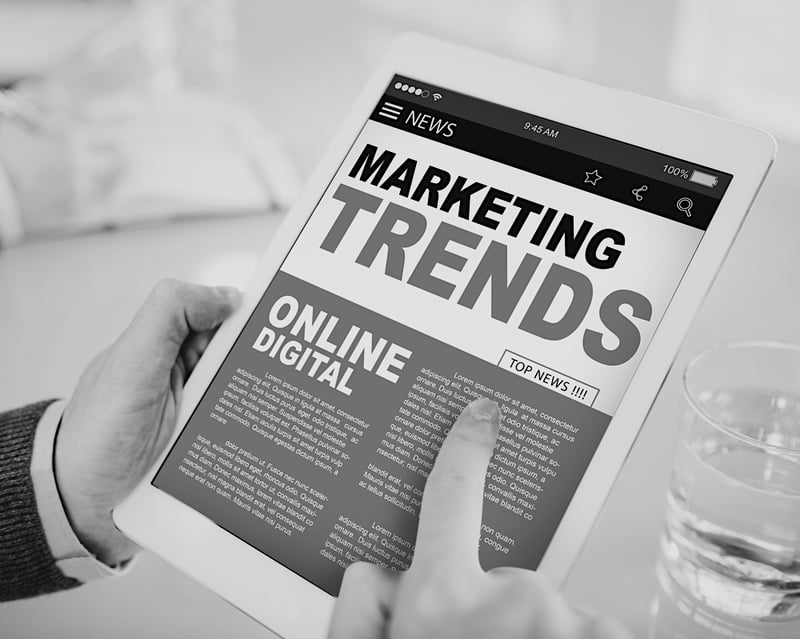 image credit: Rawpixel.com/shutterstock
The year ahead is full of marketing opportunities for SaaS companies. From increased integration with social media marketing, to personalization offers for customers, there are a lot of strategies to take note of. These are the 2019 marketing trends that your SaaS company should know about.
Social media will give SaaS companies more engagement opportunities
It's becoming more important than ever to engage with your audience through social channels, and SaaS companies in particular will want to develop their social media presence to promote service offers. Engagement is a critical component in the customer lifecycle and helps to reduce friction. To nurture this, SaaS companies should use the following strategies in
Share relevant news and published content with your audience. This can help you start discussions about key industry news and trends, which will further engage your audience and encourage social interactions.

Use social media as a way to promote new service offers. For example, you may be offering a discounted licensing fee or a new content piece like an ebook.

Showcase your brand identity in unique ways through daily social posts. This can include sharing an update on a current project your marketing team is working on or an interesting viewpoint on a current SaaS industry trends.
You'll need to bring a human touch to your SaaS brand
Another big trend for marketing in 2019 is a continuing shift to more personal brand messaging. It can be a challenge for b2b businesses to showcase a human approach to their branding, especially when considering they are marketing to businesses as opposed to an individual customer. For b2b companies in the SaaS industry, the way you present your brand can be a critical component to your marketing strategy.
Take a look at your brand messaging and pay close attention to how many times it mentions your company instead of the benefits and impact it has on your audience. Does it sound more like your company is gloating about its success and less like a brand that's trying to help others? If so, it's time to bring your focus back to your leads and customers.
You can humanize your SaaS brand by speaking directly to your audience (with language such as "you" and "your") as well as taking the time to reach out to them for feedback. Whether it's a quick survey or a general comment about their thoughts on your latest content piece, feedback provides a great way to show your company isn't just thinking about a sale in the long run. It shows that you're invested in your audience and how they are responding to and learning from your brand.

Don't worry, content marketing is still alive and kicking in 2019
Despite conflicting opinions on the current state of content marketing, 2019 is looking to prove that it's not a lost cause. If your SaaS business hasn't seen much success from content marketing, it could be that your company hasn't spent enough time developing an actual strategy.
According to top marketing influencer, Neil Patel, only about 9% of b2b marketers feel that their content marketing strategy is truly effective. This result comes from a few key factors, such as a lack of proper spending on a strategy, weak content promotion, and neglecting SEO best practices. These are common challenges that many b2b marketers have yet to find a solution to, hence why some have claimed content marketing is no longer a viable tactic.
For your SaaS company's 2019 content strategy, keep the following thoughts in mind:
Your content isn't going to show meaningful results the moment you hit publish. It takes a lot of time to build up an audience; and optimizing your content will help you spread awareness.

Don't look at your content development as a chore. When producing a new blog post or other content piece, let your personality show in your writing. For example, you can give character to your content with your own unique style of humor. You don't want to sound dry when discussing your SaaS brand and services.

Promote your content in more than one place. If you're just posting it to your company website, you're not taking full advantage of your content reach. Consider adopting a social media strategy, sharing your content through an email campaign, or interacting with key industry influencers to help with your content promotion.
Is your SaaS company prepared for these marketing trends in 2019? If you're looking for additional strategies to help you get on track for the new year, you can contact thinkdm2 today. As a b2b digital marketing and branding agency, we also have experience working in the SaaS industry.