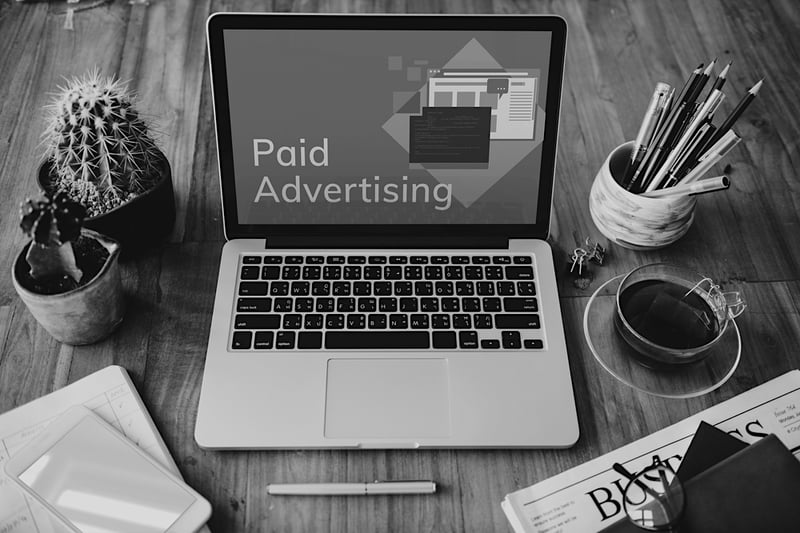 image credit: Rawpixel.com/shutterstock.com

The term "paid media" probably isn't unknown to SaaS companies; it is an external marketing strategy that uses methods such as pay-per-click (PPC) advertising and sponsored ads. However, it's a misconception to believe that everyone, regardless of budget constraints, should be using paid media to grow their company. The truth is, paid media requires plenty of thought and consideration, especially if you want to maximize your company's ROI as a result.
Here are some tips your SaaS company can follow to determine whether or not paid media is right for you.


Research your target demographic and understand who your audience is
Odds are, if your SaaS company has been around for several years, it's safe to say you have a good idea of who your audience is; but for new and start-up companies, this can be a more complex question. To understand your target audience, you'll want to specify some key demographics about them. This research will be a critical process for any paid media campaign because a lack of results could potentially deter you from starting.
Information to consider may include but is not limited to:
The general age range they fall into. It's common to see ranges listed as 18-25, 26-40, 41-55, and 56 and older.

Where are they located? This can include the city, state, country, etc.

What is the name of their company, industry, and job title? You'll mainly want to know their industry, as this is a great way to work on specific targeting based on the type of business they're in.
If your company is using a CRM system—such as HubSpot—you can sort through your contacts and leads to categorize them by industry, age range, location, etc. While this won't always give you the best insights for your demographic, it's a good additional step to consider, if you have the option.

Determine if your SaaS company has an effective SEO strategy
This is especially important if you want to focused on paid search, such as Google adwords. If you're SaaS company doesn't have a strong SEO strategy, paid search can only get you so far. In your SEO research, you may find that there are two common methods of search engine optimization— one-time SEO and ongoing SEO.
While one time SEO is a cheaper option and can work well for newer websites, for paid search, you'll likely want to go with ongoing SEO. This will allow you to keep up with changing search algorithms (which are very common with Google) and also includes the ever-popular topic clusters. By building a stable website architecture and linking your pages and content together, you increase your chances of appearing in relevant search results. This can also help boost your efforts in a paid search campaign.


Above all, Consider your budget and limitations
As previously mentioned, budget constraints can definitely hinder a potential paid media campaign, but that doesn't mean you need to drop the idea altogether. While investing more into paid media—such as pay-per click advertising—can lead to greater results, you can still see results from smaller budgeting. LinkedIn, for example, has sponsored ads that let you set monthly budget limits, average daily spend, and adjust your audience to reduce spending.
However, budgets can be trickier to work with for a Google paid media search campaign. This is because Google Ads use a bid system that can drive up costs depending on what your competitors are spending. In other words, the costs you see at the start can increase over time, depending on the competition.


Paid media is not for everyone, but it can result in some excellent benefits to your company's ROI, if handled with care and attention to detail. If you're interested in learning more about how to grow your SaaS business and expand your audience reach, check out some more blogs from thinkdm2. We're a b2b branding and marketing agency that specializes in the SaaS, IoT, and professional services industries.