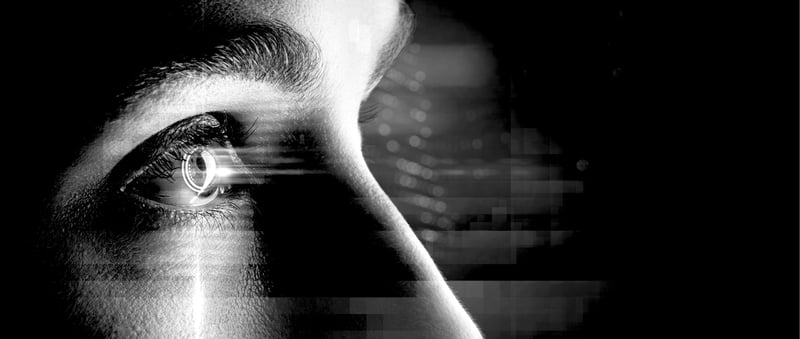 image credit: lassedesignen/shutterstock.com
In the past year, the usage of artificial intelligence in B2B marketing has consistently grown, and is expected to increase even further in 2018. Nearly 2/3 of B2B marketers are looking to adopt AI for their marketing strategies, including optimization and social advertising. With an AI renaissance on the horizon, here's what you should know about the future of artificial intelligence in B2B.

Search engines are becoming more efficient and personalized
By using next-gen tools from AI, a buyer can search through items in catalogs custom-made for their needs. Artificial Intelligence can offer relevant results based on past purchases and buyer history, and sort according to user preference. As a result, the purchasing experience becomes more personalized, adding a positive image to your company's services.
The two most common next-gen tools include text-to-speech and image recognition search. With text-to-speech, AI can perform a search based on voice recognition, and speak the results back to you. Image recognition search allows a user to take a picture on their phone, then perform a web search from that image.

AI anticipates a future purchase
Artificial intelligence lets you understand a buyer's needs and anticipate future purchases based on a person's past purchases. This can help build brand loyalty; the buyer will know that your company can always be relied upon to deliver service that's relevant to their needs. This form of selling can offer additional services, such as technical assistance or an extended warranty. Marketing automation also comes into effect here, since it works with data analytics to streamline the purchasing process with suggested services.


AI uses data in real-time
AI automation makes managing client needs and B2B contracts much easier. This includes keeping track of time-consuming acquisition processes. By handling reordering and keeping track of inventory, it will give you more time to focus on the internal needs of your company. Implementing AI in your company's marketing not only keeps you ahead of the competition, it streamlines tedious inventory management and data acquisition.


You've seen the possibilities for AI in a B2B environment, but its influence doesn't end there. For more information, visit thinkdm2's blog.