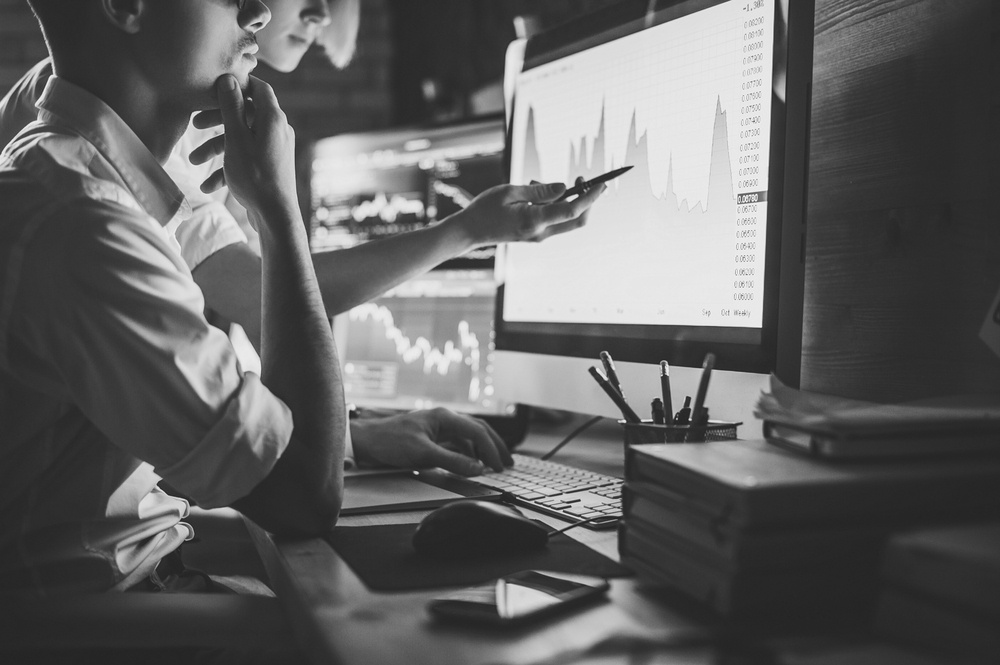 image credit: G-Stock Studio/shutterstock.com
Competition is expected in b2b digital marketing, and the strategies your business uses should give you an advantage over your competitors. If your digital marketing strategies aren't getting you the results you need - such as increased traffic from content development - there's no sense in sticking to it. Here are several warning signs of a weak strategy in your b2b digital marketing.


You're gambling with an inconsistent SEO strategy
Optimizing your b2b site means more than just having quality topics for your content; you need to address the technical elements on your site. Review your website to ensure your page images and text load properly, and that site navigation is user intuitive.
In some cases, you may notice that your previously high-ranking content in Google searches had an unexpected drop in search traffic. This decline occurs when Google makes changes to its search algorithms, such as focusing more on mobile accessibility.
To prevent outdated SEO from hampering your digital marketing strategy, update your optimization tactics to follow the latest updates to search algorithms.

You're not using social media channels for your digital marketing
It's a common misconception that social media and b2b can't work hand-in-hand. The truth is, social media does make a difference in digital marketing for b2b.
Social media lets you personally interact with prospects by addressing their questions and concerns in a casual environment. This is a great opportunity to understand your prospect's pain points, which you can use create content that satisfies their needs.
To promote more of your content, use social media alongside your digital marketing strategy to share your blog posts, webinar announcements, and utilize guest posting.


You're generating web traffic, but not converting leads
While attracting leads to your b2b site is a fantastic first step, you may not be holding their attention for a conversion. Ask yourself, how are your visitors engaging with your site? Do they click your CTA's/visit your landing pages?
If visitors aren't taking any actions, they certainly aren't interested in converting. Track your web page bounce rates and exit rates to see which points on your site - such as your business contact page - are causing visitors to leave early.
Content management systems like Wordpress have built-in tools to measure your web traffic, letting you know where to focus on key analytics data. When writing content for your digital marketing strategy, make sure you're leaving opportunities for conversion:
Include different types of CTA's (buttons, text links, banners, etc.)

Subscription offers for exclusive content, if available

Allow readers to post comments or questions

Thinkdm2 is a digital marketing and branding agency that's provided quality b2b marketing strategies to our clients for over 25 years. If your strategies for digital marketing need an update, you'll want to download our free ebook. You'll learn the SEO myths that may be preventing your digital marketing from reaching its full potential!