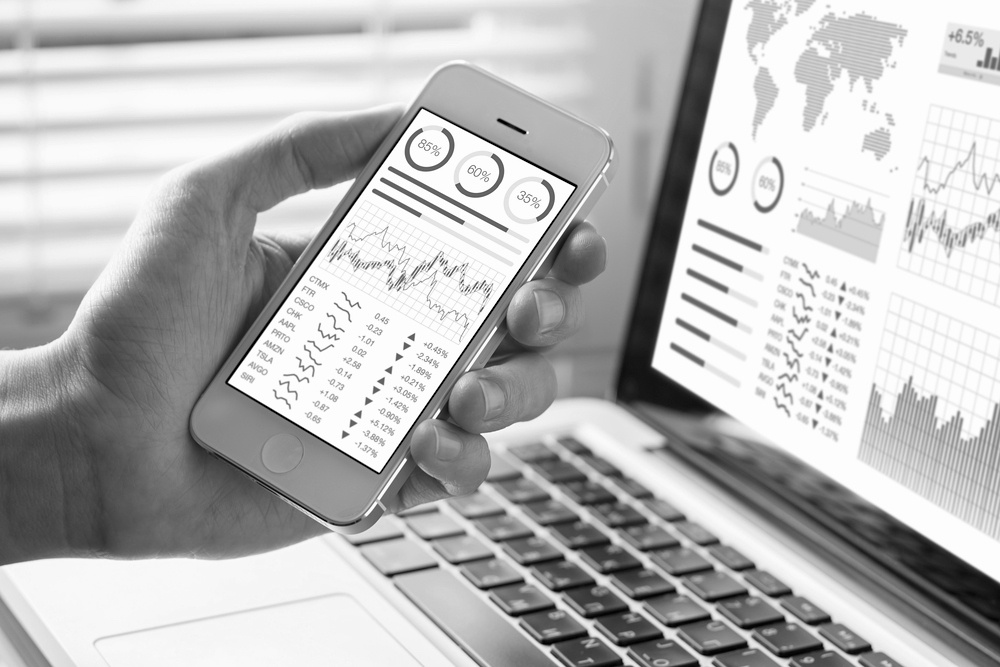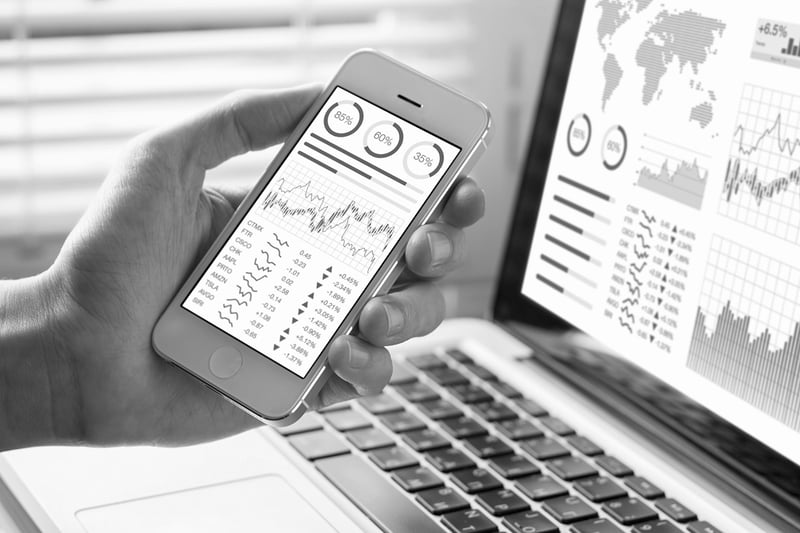 image credit: NicoElNino/shutterstock.com
When it comes to measuring campaign success in your b2b organization, metrics will no doubt be your greatest asset. Metrics--such as session duration, bounce rates, and lead conversion rates--allow digital marketers to keep track of website engagement rates and how their content is resonating with their audience. If those metrics are struggling, it can be difficult to get back on track.
In order to meet your digital marketing goals and avoid falling off track, these are the metrics you need to be fully utilizing on your website.
Measure your lead conversion rates
Your company needs to have a strong understanding of who your marketing and sales qualified leads are. While it's great to have a steady increase in generated leads, this doesn't always mean your leads will be converting to customers. If your conversion rates are low, you may not be targeting the correct areas of your marketing growth strategy.
You should be focusing on these metrics for your conversion rates:
Lead close rate: observe how many leads are actually closing, out of new leads you're generating. This rate can help you to better understand how to target your audience with specific content tailored to their needs.

Conversion rates: you'll want to observe each of your traffic channels to see which areas are currently struggling to convert leads. It's not always about how much traffic comes to your site but rather how qualified they are. For example, you may have many visitors coming to your website organically, but this doesn't mean they are all likely to convert.
Click-through rate: when a new visitor or existing lead is looking through your blog, how many links are they clicking? Is there any significant interaction? If bounce rates are high and engagement is low, you may need to rethink how relevant your content is or if your page is too cluttered and lacking whitespace.
Review your website's traffic metrics and engagement rates
You should keep track of the actions your visitors are taking on your website, when they are visiting, and how long they spend on a page. If engagement rates are low, you may be presenting a CTA at the wrong time, or you aren't paring CTAs to correct pages. For example, you want an ebook or custom report about lead generation to be pared with a post with a similar topic.

It's possible your website may be attracting a lot of visitors and generating traffic, but bounce rates are still high. Make sure your website is organized well, and has a strong layout to maintain engagement. You can do this by:

Using white space and line breaks in blogs

Linking relevant articles to one another

Optimizing your website for mobile devices

Not overusing pop-up ads

Optimizing your website for mobile devices
Don't just focus on new visitors. Track returning visitors as well.

While attracting new visitors is important, you should also be dedicated to reengaging previous visitors during their sales journey. Visitors will return to your website if they feel the content is still relevant to them; and personalization can be a strong factor here. If your returning visitor rates are decreasing, it means your website may not be giving them incentive to come back after an initial visit.
You can help bring previous visitors back to your website in a few different ways:
Personalize content to specific visitors based on their behavior and page visits. For example, if a visitor is interacting with content based around search engine optimization, you can have a pop-up appear that leads to another page about that topic. This keeps user-engagement up, while encouraging further interaction on your website.

Display a "welcome back" pop-up message on your website. This is a simple way to make visitors feel welcomed on your website and can encourage them to revisit in the future.
Build a social media campaign and start interacting with your audience on social channels like LinkedIn, Facebook, and Twitter.
Your business's digital marketing strategy will need strong metrics to help back it up. If your looking for additional tips on how to boost your website's metrics--such as direct and organic traffic or lead engagement rates—you can contact thinkdm2 for more information. We're a b2b digital marketing and branding agency in New Jersey that specializes in web development, content development, design services and more!