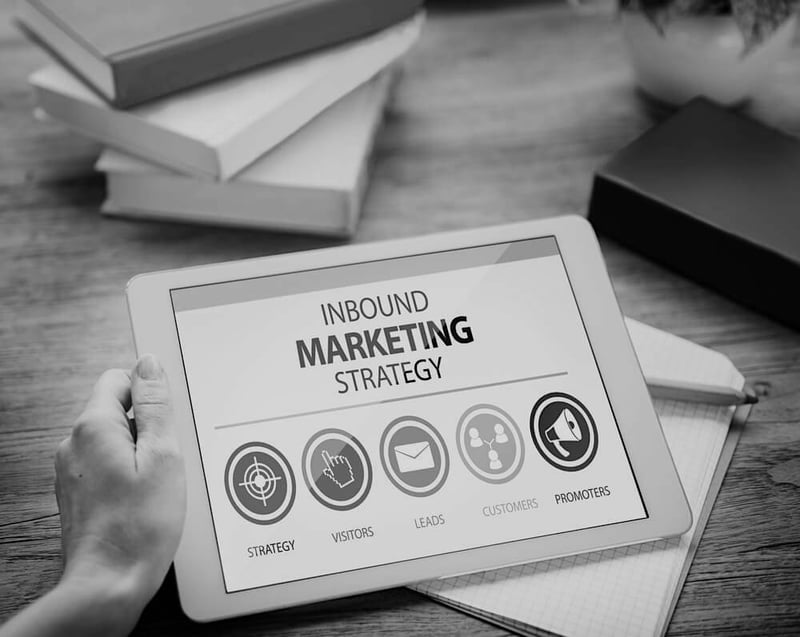 image credit: Rawpixel.com/shutterstock.com
Ever since the 2018 HubSpot Inbound event dropped a major game changer with its inbound flywheel, many marketers have had time to rethink their existing marketing strategies. Whether in the B2B or B2C space, customers used to be more of an afterthought in the grand scheme of the sales funnel. Now, more marketers are shifting to an inbound approach and integrating the inbound flywheel—a model that encourages customer engagement and interaction across the full sales cycle.
In this post, we'll be defining the 3 stages of the inbound flywheel.

Attract: introduce new prospects to your marketing company and content
The inbound flywheel model starts with attracting new users to your marketing company's website. As these users search online for solutions to their pain points and reputable content to digest, they may find their way to your website. Naturally, this stage is where SEO best practices will come into play. Building out a system of links between relevant content pieces on your website is a good start, but you'll also want to include commonly searched keyword phrases in your content. You can use Google Analytics Search Console feature to help you see how users are finding your content organically.
While SEO helps your website bring in new users looking for content that's relevant to their needs, there's more to the attract stage you should know. It's not just about bringing in potential new leads and customers; your marketing accompany needs to first identify its target audience and what a qualified lead will look like. Plenty of users can stumble upon your website, but not all of them may be a marketing qualified lead (MQL) Your marketing company should develop buyer personas and create content targeted at specific users, in order to ensure you're attracting the right audience.


Engage: connect with new prospects and build trust
In the engage stage, your marketing company will want to focus on building connections with your newly generated leads. While educational blog content may have attracted them to your website, this stage will require a bit more depth. This stage is all about showcasing value, connecting with leads across various touchpoints, and moving them further through the sales cycle.
To start, keep in touch with existing leads and prospects through social media and email marketing campaigns. For example, many marketing companies promote top-performing content through monthly newsletters—others may share exclusive offers such as downloadable eBooks to their leads. Content in the engage stage of the inbound flywheel can be high-level and build a sense of trust with your marketing company. A company that regularly reaches out to leads and shares thought-provoking content will have a lasting impact on its audience—which builds brand loyalty over time.
If your marketing company happens to provide SaaS solutions, this is also a great opportunity to provide a free trial or quick demo of your service. HubSpot is perhaps the most common instance that comes to mind in the inbound marketing space. There are free versions of HubSpot's software that users can try before making a full purchase—allowing them to determine if it's the right solution for their company.


Delight: nurture existing customers, turning them into brand ambassadors
We've made it the final stage of the inbound flywheel! In the delight stage, your marketing company will continue to nurture its existing customers while turning them into key brand ambassadors. If a customer is satisfied with your services and regularly engages with new content you provide, they may promote your brand through word-of-mouth. Some examples of this include:
Mentioning your marketing company on social media.

Sharing a positive review on websites such as UpCity or Agency Spotter.

Referring your company's services to a friend or family member.
Through your efforts to nurture your customers and grow lasting relationships, you strengthen their trust in your company—and give them more incentive to recommend your services to others. Then, the flywheel model continues to spin as you offer quality content to once again attract, engage, and delight.


The inbound flywheel model is the perfect way to ensure your marketing company is building lasting customer relationships—and growing new ones! Inbound marketing is a concept that thinkdm2 has actively followed for the past several years. For more content around inbound marketing and other marketing strategies, check out our blog. Thinkdm2 is a b2b digital marketing and branding agency from New Jersey with experience in the professional services, SaaS, and IoT industries.