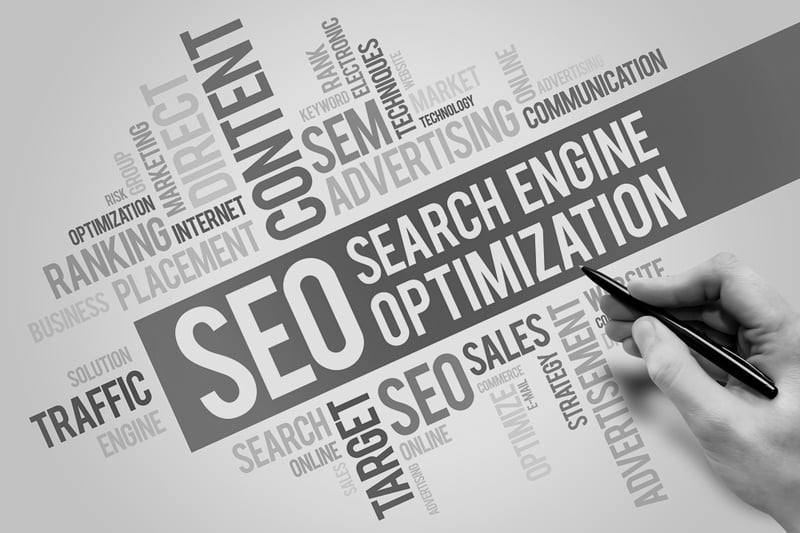 image credit: dizain/shutterstock.com
Search engine optimization is critical for promoting your content and services, especially for SaaS companies. A strong SEO strategy can mean the difference between quality lead generation and a complete lack of an online presence. When working with SEO, there are two specific types of optimization to consider: one time SEO and ongoing SEO. Before a selecting an SEO plan, here are some of the key features your SaaS company should know about each.
Pro

: One Time SEO is cheaper and works best for new websites
When a company launches its new website, it's better to start with one time SEO before, since it provides a great kickstart for your website's optimization. This will allow you to begin building an online presence for your SaaS brand. While an ongoing plan costs more over time, one time SEO is a cost-effective solution and can provide a return on investment for your business.
Meta description optimization is a common one time SEO method. These are brief descriptions of your web page's content, which are listed in the website's code. It's important to keep your descriptions brief; using more than 30 characters could prevent a search engine from displaying the full meta description. Search engine submission can also allow search engines to locate your content, allowing it to be included in search results. This is critical for driving organic traffic to your SaaS website.


Con

: One Time SEO doesn't account for future engagement with your website
If your SaaS website is only using one time SEO, it's not accounting for how visitors will discover your company in the future. Sure, you may have an initial spike in views from your first SEO efforts; but that same spark won't continue if you're not improving your optimization over time. In other words, optimizing your SaaS website shouldn't be seen as a one-and-done process; it takes time to build an online presence.

Pro

: Ongoing SEO is continuous and lets you keep up with search algorithms
For more established SaaS companies, ongoing optimization provides the strongest results. Since content trends and search algorithms are always changing, your website's optimization needs to be updated in response. Consider a few years back when ranking for keywords was the main method of SEO. Now, topic clusters and pillar pages have completely taken over. This has become a critical strategy for ongoing SEO because it lets search engines know that multiple pieces of content you publish are connected. You'll want to update the information on your pillar pages over time, so it's always relevant and not outdated.

Using analytics tools such as Google analytics or Hubspot Web Grader to measure analytics is a process you will want to do at least twice per month. Some key metrics to pay close attention to are:
Bounce rates

Entrance and exit rates

CTA clicks

Links that are clicked

Time spent on page

Traffic channels such as direct or organic.


Con

: Ongoing SEO is often a time-consuming and costly process
Sure, the results from ongoing SEO are certainly stronger than one time, if you're willing to put the time and energy into it. However, some SaaS companies may be put off by the continuous cost of making ongoing SEO possible. It can also be discouraging to find that results simply won't happen overnight. While this also applies to one time SEO, it is emphasized further when you're pouring valuable time and resources into your website's optimization strategy.


---
Conclusion

: Ongoing SEO is more than worth the extra challenge
No one said that optimizing your website would be easy; but the increased online presence, organic traffic, and credibility it can provide to you SaaS company makes it worthwhile. Although one time strategies are great for a new website, the need for ongoing SEO will become more vital as time passes. The truth is, SEO has always been a process that takes significant time to deliver ROI and give better authority to your website and brand. If your SaaS company is up to the task, ongoing SEO may just be the solution you need to truly connect with your audience.


Thinkdm2 is a b2b marketing and branding agency with experience in SEO for digital marketing and SaaS businesses. You can contact us today for more information about our strategies for making exceptional SEO and marketing possible. You can also find more helpful content from our blog by clicking below.