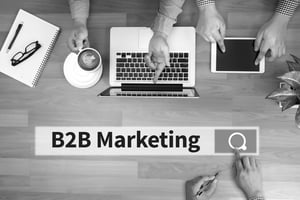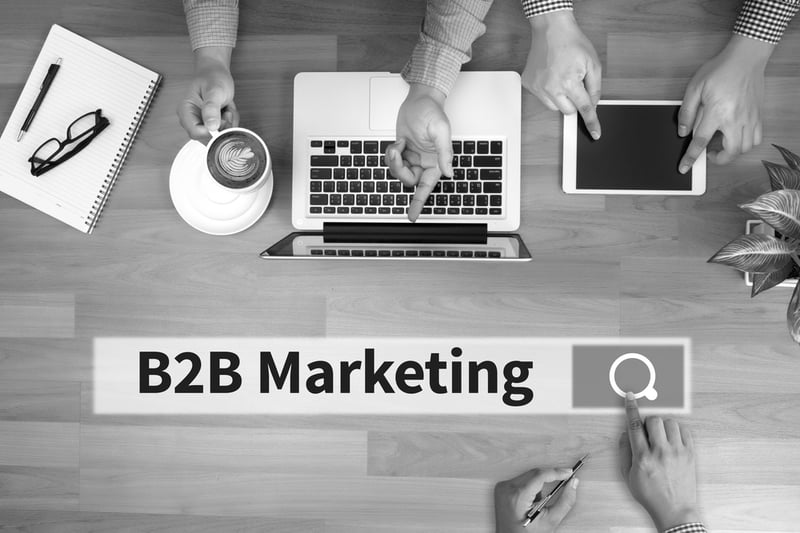 image credit: one photo/shutterstock.com
Entering the world of b2b digital marketing can be intimidating for small businesses. With a strong emphasis on digital content and brand development, staying ahead of the competition is no simple task. To help lead small businesses through the digital landscape, here's your guide to the basics of b2b digital marketing.

Optimization keeps your content from falling into the depths of search engines
It can't be stressed enough how important SEO is for your b2b content, especially when so many digital marketers are ranking for the same keywords. Small businesses can start by generating a list of topics to revolve their content around. Then, develop a network of links to connect your content. Some ideas for generating topics include:

Questions your sales team are most frequently asked
Information that addresses your client's pain points
Don't feel discouraged if your website isn't appearing in Google's first page for search results right away; it takes significant time to build up your SEO ranking.
Don't ignore the layout and consistency of your mobile site
While it doesn't share the same statistics as desktop browsing, mobile browsing is still showing an impact on web traffic for b2b marketing. If your bounce rates are high for mobile browsing, it means you probably haven't designed a website with a smaller screen in mind.
Flashy animations and gifs may seem like a creative way to entice visitors, but mobile devices don't always support the correct plug-ins. Flash, in particular, isn't common on older devices. Follow an omnichannel marketing approach and give prospects consistency between your desktop and mobile website.
You can also take advantage of mobile-specific features to improve the on-the-go experience. Some small businesses are making use of geotargeting to deliver relevant mobile ads to their prospects, regardless of their location.
Research b2b marketing influencers, and strive for brand loyalty
Every industry has its top, certified influencers, and b2b digital marketing is no different. Influencer marketing drives sales, builds loyalty between prospects and your brand, and helps deliver your brand message.
Influencers deliver digital content at the right time, and to the right audience. It's important for small b2b businesses to research the latest digital marketing trends, and follow up with content when it's most relevant. If you develop a structure for a timely, relevant content flow, it keeps your audience engaged.
Measure your business's metrics to find areas to improve
Keeping track of metrics, such as click rates and time spent on pages, allows you to visualize key areas of improvement for your website and content.
Google Analytics is a great, free option for small b2b businesses to measure their digital marketing metrics. It lets you to view your website's bounce rates to get an idea of which webpages aren't holding a reader's attention.
Measuring your traffic channels is important, since weak mobile traffic, or a lack of referrals, can be enough to make your brand lag behind competition.
Thinkdm2 provides b2b businesses with the proper guidelines for digital marketing and branding. To keep your digital marketing moving in 2018, you'll also need to keep your SEO strategies up-to-date. Download our free ebook to learn the SEO myths that may be keeping your business stuck in 2018.